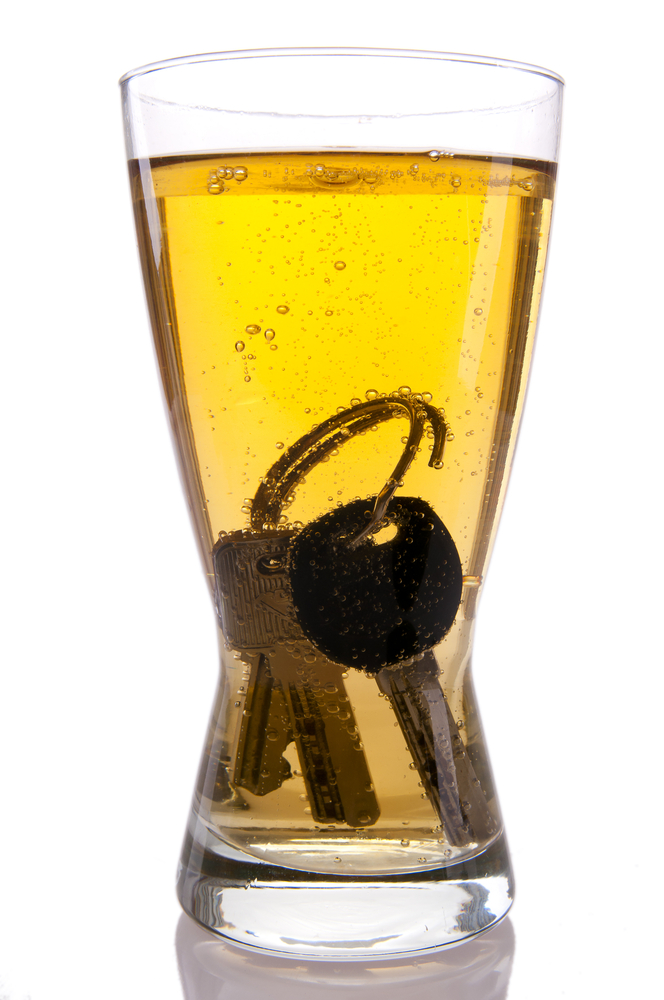 The Court of Appeals of Indiana affirmed Wednesday a lower court's decision to deny a motion to dismiss a claim that two restaurants negligently furnished alcohol to a driver who crashed into another vehicle, resulting in the death of another driver.
Defendants Wings Etc. and El Cantarito's brought an appeal of the trial court's denial of their joint motion to dismiss Count III of a wrongful death suit brought by Leah Niebauer, special representative of the Estate of Nathan Blount.
The defendants argued the estate's common law claim for negligent furnishing of alcoholic beverages did not state a claim upon which relief could be granted. But the Court of Appeals concluded that it did and affirmed the decision issued by LaPorte Superior Court.
The wrongful death case centered around the estate's complaint that in March 2021, Eric Adair went to Wings, where he was served alcoholic beverages.
After drinking there, Adair went to El Cantarito's, where he was served more alcoholic beverages. Adair was visibly intoxicated at both locations.
Defendants furnished alcohol beverages to Adair when they knew or should have known that he was visibly intoxicated, the estate argued.
After he left El Cantarito's, Adair drove his vehicle "left of center in an unsafe lane movement" and crashed into the vehicle driven by Nathan Blount, who sustained serious injuries that proximately caused his death.
The Blount estate filed a complaint seeking damages for the wrongful death of Blount against Adair, Wings and El Cantarito.
The defendants asserted the trial court erred in denying their motion to dismiss the common law negligence claim in Count III of the case, which realleged that the defendants both "knew or should have known" that Adair was visibly intoxicated at the time they furnished alcoholic beverages to him, and that the defendants violated "their common law duties in furnishing alcoholic beverages to [Adair] …," according to the appellate court opinion.
Wings filed a motion to dismiss Count III under Indiana Trial Rule 12(B)(6) for failure to state a claim upon which relief could be granted, arguing that in Indiana, a common law negligence action for furnishing alcoholic beverages to a person who later causes injury does not exist independent of Indiana Code § 7.1-5-10-15.5. El Cantarito joined in Wings's motion.
Following a hearing, the trial court issued an order denying the motion to dismiss.
Defendants sought certification for an interlocutory appeal, which the trial court granted, and the Court of Appeals accepted jurisdiction.
Judge Terry Crone wrote the appellate court opinion, with Judges Margret Robb and Judge Dana Kenworthy concurring.
Crone said the appellate court would address only whether Count III stated any set of circumstances that would entitle the estate to relief.
Finding it did not, Crone wrote that state courts have considered a number of cases involving whether a furnisher of alcohol is liable for damages caused to a third person where the furnisher of alcohol had a duty to the third person that stemmed from circumstances in the particular case that went beyond the mere fact that the defendant furnished alcohol.
He noted that none of those cases involved a motion to dismiss.
Although the existence of a duty is a question of law for the court, it is also dependent upon the specific facts of a given case, Crone continued. He cited Rhodes v. Wright, 805 N.E.2d 382 (Ind. 2004).
"At this early stage in the proceedings, it would be inappropriate to make such a determination. Thus, the trial court did not err in denying Defendants' joint motion to dismiss," Crone wrote.
The case is WEOC, Inc. d/b/a Wings, Etc. and Romo, LLC d/b/a El Cantarito v. Leah Niebauer, as Special Representative of the Estate of Nathan Blount, Deceased, 22A-CT-1869.
In a separate criminal case, Adair pleaded guilty to Level 4 felony causing death when operating a motor vehicle with an ACE of 0.08 or more, according to online court records. He was sentenced last August to six years and is currently housed at the Westville Correctional Facility, with a projected release date of Jan. 20, 2027.
Please enable JavaScript to view this content.