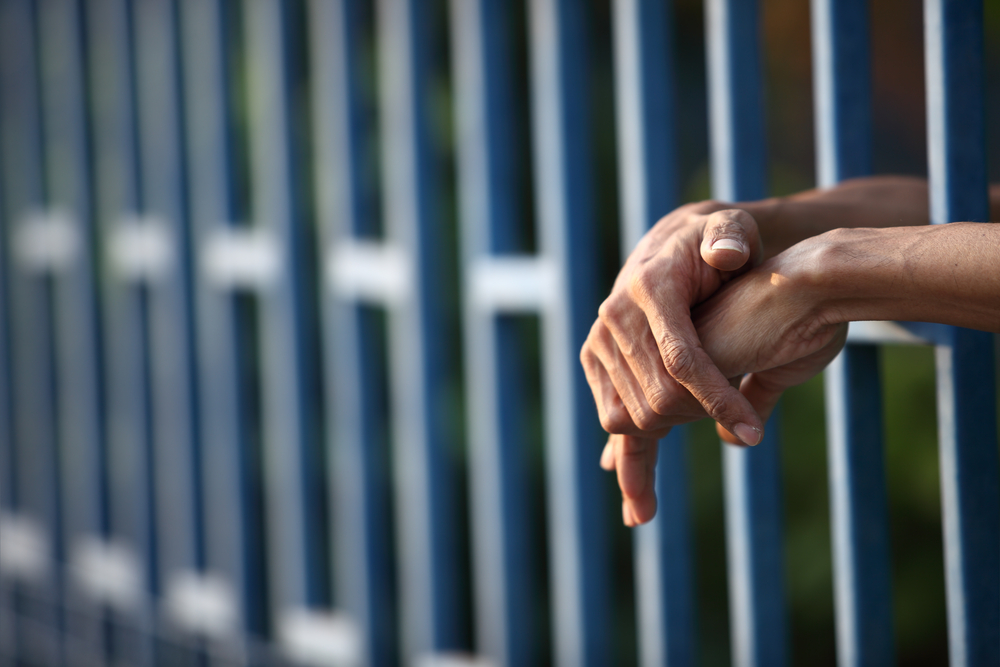 The Court of Appeals of Indiana has upheld the convictions and sentence of a man convicted on drug-related charges who argued that the revocation of his probation in a separate theft case was an abuse of discretion.
In October 2021, Steven Slater stole a change machine from a hotel in Fort Wayne.
Slater was charged with Level 6 felony theft, to which he pleaded guilty in August 2022. He received a sentence of 2½ years in the Department of Correction, all suspended to probation.
Later that same month, Fort Wayne Police Department Detective Chris Hoffman was on patrol near the Economy Inn on West Coliseum Boulevard when he saw Slater and Morgan Rayoum getting into a black Hyundai Elantra in the hotel's parking lot. There was an active warrant out for Rayoum, so Hoffman initiated a traffic stop as the Hyundai drove away from the hotel.
Hoffman noticed an "abnormal amount of movement" from Slater as he approached the vehicle.
Hoffman asked Rayoum to exit the vehicle, then handcuffed her on the ground. While he was doing so, he noticed Slater grabbing things off the center of the seat and getting into a brown purse.
Slater then ran out of the car and left the brown purse.
Hoffman found a baggie on the door that was later determined to contain 1.8 grams of methamphetamine.
Slater was apprehended a few days later and charged with Level 6 felony possession of meth and Class A misdemeanor resisting law enforcement in Cause No. F6-1027.
The Allen Superior Court held a jury trial in November 2022, at which Slater moved for a directed verdict with respect to the Class A misdemeanor. The trial court denied the motion.
Slater testified that the meth belonged to Reginald Edwards, who was driving the Elantra and threw the drugs in the back of the car during the traffic stop.
The jury returned guilty verdicts for both charges and found Slater to be a habitual offender.
In December 2022, the trial court held a hearing to address Slater's sentence and his sanction for violating the terms of his probation on the theft charge.
The court ultimately ordered Slater to serve the entirety of his previously suspended in the Indiana Department of Correction, finding his criminal history to be an aggravator but no mitigators.
The court also sentenced Slater to an aggregate of eight years in Cause No. F6-1027.
The two sentences were to be served consecutively, for a total of 10½ years.
Slater appealed, first challenging the sufficiency of the evidence to support his meth and resisting convictions.
The Court of Appeals rejected that argument, pointing to evidence including Slater's "furtive gestures, flight, and proximity" to the meth.
The second issue brought to the court was whether Slater's aggregate sentence for his criminal convictions was inappropriate given the nature of his offenses and his character.
Slater argued he is a person who has a substance abuse problem and would benefit from a shorter imprisonment term.
"However, the Indiana Risk Assessment System score placed him at a high risk to reoffend, and Slater failed to curb his behavior after being convicted of similar offenses in the past," Judge Melissa May wrote. "Therefore, we cannot say Slater's sentence in F6-1027 is inappropriate given the nature of his offenses and his character."
Finally, the COA rejected Slater's argument that the trial court abused its discretion in revoking his probation.
"Before being convicted of theft … Slater had a previous conviction of theft. In addition, he had been convicted of possessing drugs and resisting law enforcement before repeating those crimes, leading to his convictions in F6-1027," May wrote. "His criminal history also included multiple past revocations of probation. Given Slater's past failures to lead a law-abiding life or abide by the terms of his probation, we hold the trial court's sanction order was not an abuse of discretion," May wrote.
Chief Judge Robert Altice and Judge Paul Mathias concurred in Steven Slater, Jr. v. State of Indiana, 22A-CR-3060.
Please enable JavaScript to view this content.