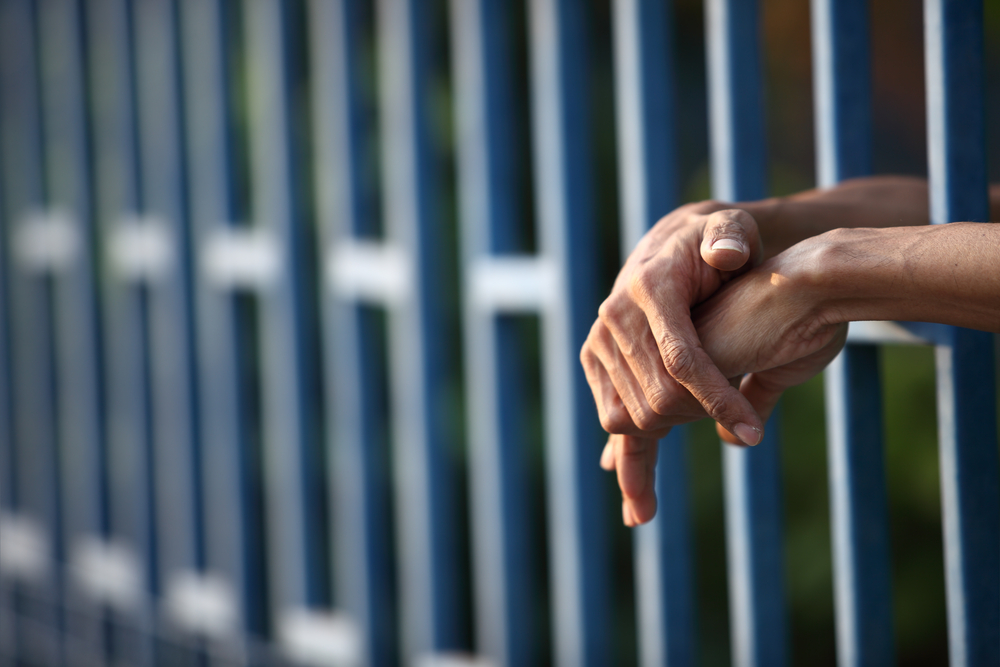 The Court of Appeals of Indiana has affirmed the revocation of a man's probation, finding the defendant violated his probation by failing drug tests and committing new offenses in Ohio.
In October 2020, Chad Hammann pleaded guilty to Level 6 felony identity deception and Level 6 felony intimidation and admitted to being a habitual offender. He was sentenced to six years, with three years suspended to probation.
His probation was transferred to Ohio when he was released.
In 2022, the state filed a notice of probation violation claiming Hammann tested positive for amphetamine/methamphetamine, alcohol and cocaine on several occasions. The Dearborn Circuit Court issued a warrant for his arrest.
Hammann was subsequently arrested in Hamilton County, Ohio, for receiving stolen property, obstructing official business and driving under suspension. He was released but held on an Indiana warrant when he waived extradition. He was then served the warrant by Indiana officers and returned to Indiana.
At an initial hearing on the probation violation, Hammann denied violating his probation and said he would be getting private counsel. The trial court appointed him "stand by counsel" and denied bond due to his criminal history.
Hammann's counsel filed for a continuance of the factfinding hearing and requested that reasonable bond to be set. The trial court granted the continuance but wrote that Hammann was a "substantial risk of danger to self or other persons or to the public" and that he "presents a substantial risk of non-appearance at future hearings." Thus, the trial court set his bond at $150,000 surety bond in addition to a cash-only bond of $2,500.
Hammann then obtained new counsel and filed another continuance, which was granted. He also filed a motion to dismiss or, in the alternative, for immediate release, for which the trial court set a hearing.
At the hearing, Hammann argued that his due process and statutory rights were violated when he was held in jail longer than 15 days without a hearing. The trial court disagreed.
A few days later, the state filed an amended notice of probation violation, adding that Hammann had also committed new criminal offenses in Ohio.
After the factfinding hearing, the trial court found the state proved by a preponderance of the evidence that Hammann violated his probation. The trial court ordered Hammann to serve his three-year suspended sentence in the Department of Correction.
Hammann appealed, bringing three issues to the appellate court. First: whether the trial court erred by denying his motion to dismiss due to violations of Indiana Code § 35-38-2-3(d).
But "Hammann failed to raise an objection when his fact-finding hearing was set outside the fifteen-day window without admitting him to bond or releasing him on his own recognizance. In fact, Hammann did not raise the issue of Indiana Code Section 35-38-2-3(d) until he filed his motion to dismiss on July 7," Judge Elizabeth Tavitas wrote. "Accordingly, the trial court did not abuse its discretion by denying Hammann's motion to dismiss."
The second issue he presented was whether the trial court erred by allowing the state to proceed on the probation violation after the state allegedly failed to provide Hammann with adequate notice of the charges.
He claimed the state said it was not pursuing the failed drug tests as a probation violation, but the COA found that the failed drug tests "were never mentioned" in the conversation Hammann was referencing.
"… (W)e agree with the trial court that the State's comment was insufficient to remove the failed drug tests from the written notice of probation violations," Tavitas wrote. "We conclude that Hammann was not deprived of his due process rights to written notice of the claimed violations of probation."
Lastly, Hammann argued the evidence was insufficient to support the revocation of his probation.
The COA found that argument was a request to reweigh the evidence. which it does not do.
"We conclude that the State presented sufficient evidence to demonstrate that Hammann violated his probation by committing new offenses and failing multiple drug tests," Tavitas wrote. "Accordingly, the trial court did not abuse its discretion by revoking Hammann's probation."
The case is Chad E. Hammann v. State of Indiana, 22A-CR-2210.
Please enable JavaScript to view this content.