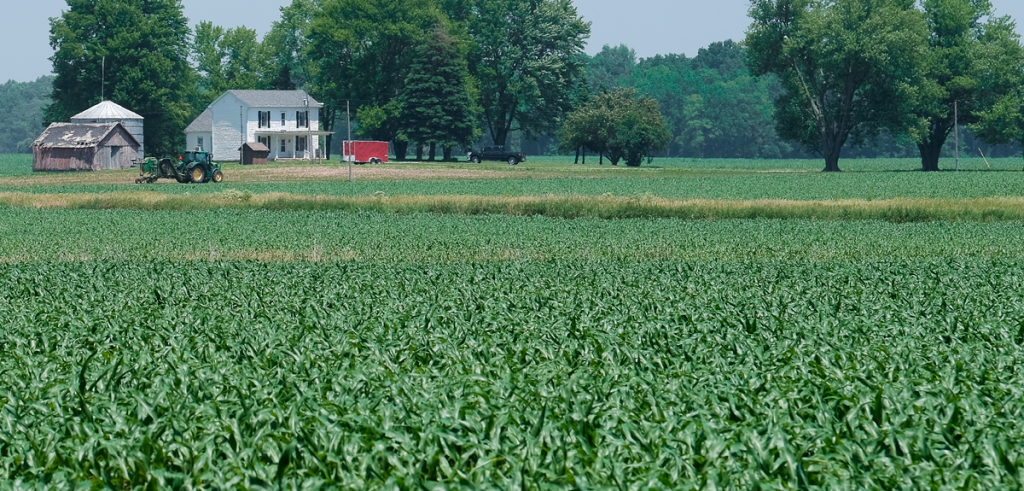 The Court of Appeals of Indiana has affirmed summary judgment in favor of Lawrence County farmers in a property dispute.
Adam and Matthew Norman are farmers who own property that adjoins property owned by MLS Enterprises.
After purchasing the 164.66-acre estate in 2019 from Hugh Gresham, MLS obtained a survey showing an approximately one-quarter acre discrepancy between its deed boundary and a fence boundary, with one fence line deviation favoring MLS and one favoring the Normans.
In 2020, MLS filed a Complaint to Quiet Title to Real Estate against the Normans for approximately one-tenth of an acre used by the Normans for agricultural purposes, including pasturing livestock.
The Normans responded with a counterclaim arguing that MLS held a deed with a legal description inconsistent with that in a Quit Claim Deed given to MLS's predecessor. They also claimed they had acquired title to the disputed land by either acquiescence of adverse possession.
The Normans then asked the Lawrence County surveyor to perform a boundary retracement survey of the disputed land, and they were subsequently granted leave to file an amended counter-complaint in which they added Farm Credit Mid-America as a third-party defendant. FCMA had asserted that it holds a lien against the real estate described in the complaint, but it was not an active participant on appeal.
In February 2022, the Normans moved for partial summary judgment upon the competing quiet title claims set forth in the complaint and counterclaim. They pointed to the surveyor's discovery of a discrepancy between the legal description in the complaint and the legal description in a 2012 quitclaim deed from Gresham's heirs.
The Lawrence Circuit Court granted partial summary judgment in favor of the Normans. MLS filed a motion to correct error, which was denied.
MLS then appealed, arguing first that the trial court abused its discretion in the admission of designated evidence by denying a motion to strike two paragraphs from Adam's affidavit.
The COA found no abuse of discretion in that regarding, holding, "In these paragraphs, Adam did not repeat statements made by another person. Adam's averments pertain to conduct that he says he observed — pointing to a fence — and to his own assessment that the fence in question functioned as a partition fence pursuant to an agreement. Such would have been admissible had Adam testified at a trial."
The appellate court then turned to the question of summary judgment, noting, "The trial court did not articulate the basis for its decision. At the outset of our review, we observe that, due to disparate requirements, the same facts (even if undisputed) will not support both the doctrine of title by acquiescence and a claim of adverse possession."
The COA ultimately determined that the Normans were entitled to summary judgment on an adverse possession claim. It added in a footnote that it would not address the applicability of the doctrine of acquiescence because the Normans prevailed on the adverse possession claim.
"To withstand summary judgment after the Normans made a prima facie showing of each element of adverse possession, it was incumbent upon MLS to come forward with some designated evidence to the contrary. They did not do so," Judge L. Mark Bailey wrote. "Summary judgment was not improvidently granted to the Normans."
The case is MLS Enterprises, LLC v. Adam R. Norman and Matthew A. Norman, 22A-PL-2755.
Please enable JavaScript to view this content.