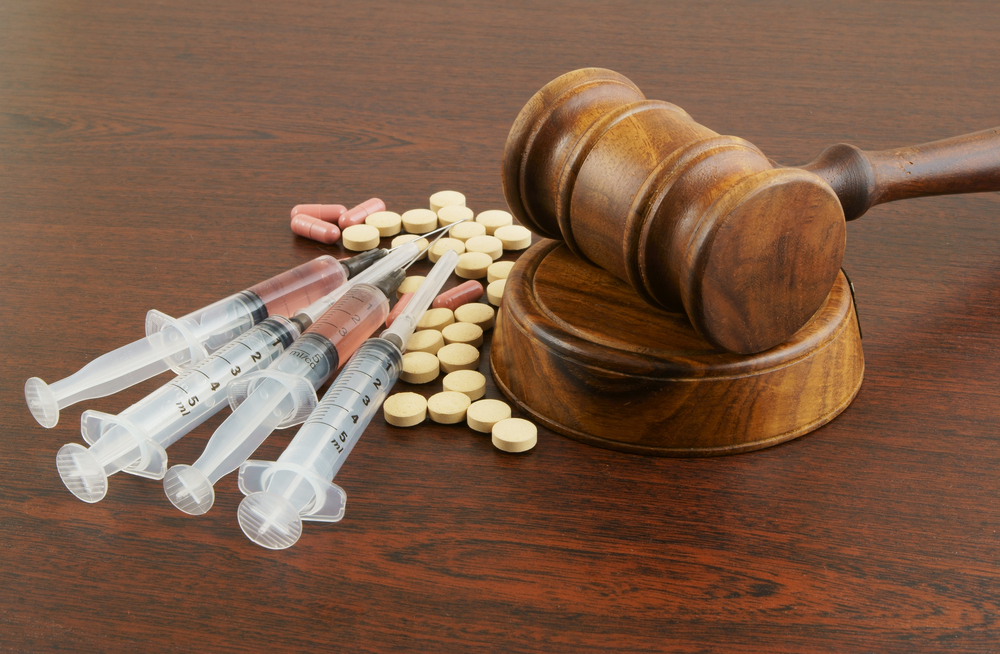 A woman who was criminally charged after drugs were found in her purse as part of a search of someone else's home has convinced the Court of Appeals of Indiana that the drug evidence should be suppressed.
Appellant-defendant Christy Cinamon was "hanging out" at a home owned by Donald Stelzel when law enforcement arrived to search for a woman named Stephanie Hawkins, who lived in Stelzel's home. Cinamon was asked to leave the house, and Stelzel gave law enforcement permission to search the portions of the residence not covered by a search warrant.
It was during that search that Greene County Sheriff's Detective Shawn Cullison found a one-zipper bag. He searched the bag and found a rolled-up washcloth that he believed was wrapped around a methamphetamine pipe, as well as a debit card issued to Cinamon.
Meanwhile, Cinamon had reentered the house to use the restroom. When she emerged, Cullison asked her about the bag and she admitted it was hers. She also admitted that the item in the washcloth was a meth pipe.
Thus, Cinamon was charged with Level 6 felony possession of meth and Class C misdemeanor possession of paraphernalia. She moved to suppress the evidence found in the bag — sometimes referred to in court proceedings as a purse and other times as a "little bag" —  as well as her statements to Cullison, arguing a male homeowner did not have authority to consent to the search of a female's purse.
But the Greene Superior Court denied her motion, finding the bag was not necessarily a purse and had no external features indicating it belonged to a female. Also, the court determined Cinamon was not in custody when Cullison asked her if she owned the bag.
The Court of Appeals, however, reversed on interlocutory appeal, finding Cinamon's federal and state constitutional rights were violated.
On appeal, Cinamon relied on Krise v. State, 746 N.E.2d 957 (Ind. 2001), to argue that Cullison did not have authority to search her "purse." The state, however, argued the bag was just that — a bag, with no gender-identifying features.
But the COA did not focus on the bag-versus-purse issue in ruling for Cinamon.
"In this case, the label given to the item is not dispositive," Judge Robert Altice wrote. "… (N)otwithstanding the label, we conclude that the item searched, which had a zipper, is of the type one would use to carry items of a highly personal nature.
"We therefore conclude that the item searched was a container that can support a reasonable expectation of privacy," Altice continued, referencing Krise.
Further, the COA noted Cullison was aware there were other individuals at the home during the search aside from Stelzel, including Cinamon.
"This, taken with the fact that the item searched could support a reasonable expectation of privacy, leads us to conclude that Detective Cullison could not have reasonably believed that Stelzel had apparent authority to consent to the search of the item he found next to the couch," Altice wrote, referencing Cinamon's bag. "Therefore, the search of Cinamon's purse violated her Fourth Amendment right to be free from unreasonable search and seizure."
Turning to Cinamon's argument that her rights under Article 1, Section 11 of the Indiana Constitution had been violated, the COA determined Cullison's search came with a lower degree of suspicion, a higher degree of intrusion and a minimal risk to law enforcement needs.
"Because of the totality of the circumstances, we conclude that it was unreasonable for Detective Cullison to search Cinamon's purse," Altice wrote. "The search therefore violated her rights under Article 1, Section 11 of the Indiana Constitution."
The case is Christy Cinamon v. State of Indiana, 22A-CR-390.
Please enable JavaScript to view this content.