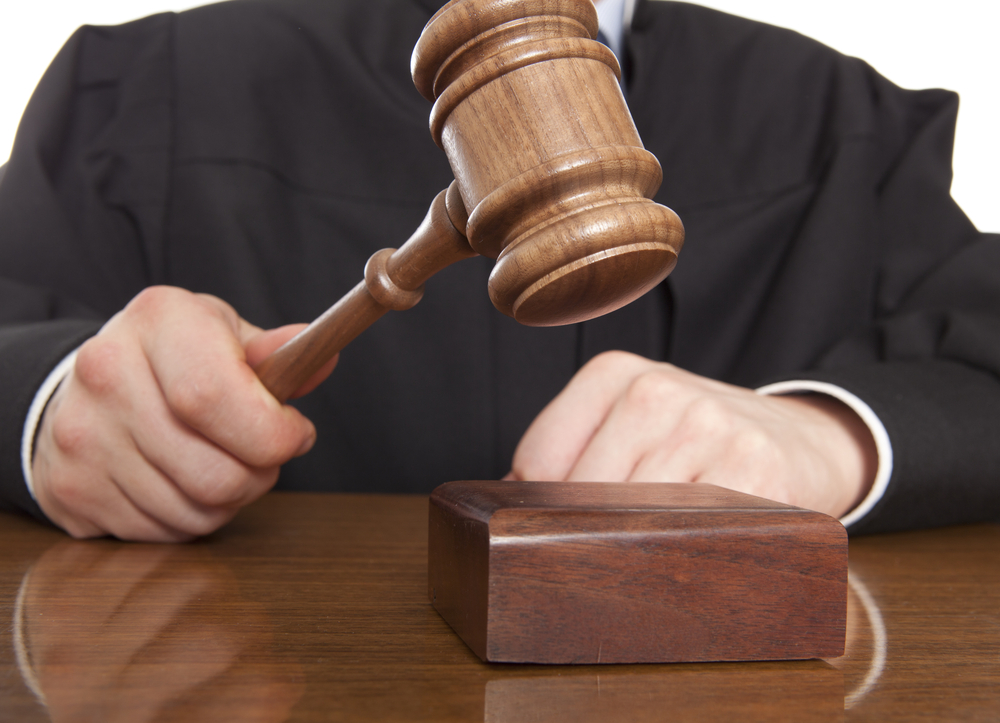 A man's convictions for felony neglect and battery in an incident that ultimately resulted in the death of his son did not constitute a double jeopardy violation, the Court of Appeals of Indiana affirmed Thursday.
The Noblesville Police Department had responded to a call in November 2019 at Elijah Mills' apartment and found a 4-year-old child, L.M., in cardiac arrest.
Officers found Mills performing chest compressions on the unresponsive child.
When medical personnel arrived, L.M. had bruising across his face, torso and inner thighs, as well as abrasions to his knees and scarring all over his body, according to court records. The child was also severely malnourished and weighed only 29 pounds.
At Riley Hospital for Children, doctors determined L.M. had suffered subdural hematomas on both sides of his brain, bleeding outside the spinal cord, retinal hemorrhages and an assortment of other injuries.
L.M. spent almost two months at Riley Hospital, and his condition improved enough that he could breathe on his own.
In January 2020, he was released from the hospital and placed in foster care. However, he never regained the ability to walk, talk or eat, his neurological function did not improve, and he suffered from seizures and often struggled to breathe on his own.
L.M. later contracted pneumonia and was placed on a ventilator. He continued to deteriorate, and doctors at Riley Hospital determined aggressive medical care would not be in L.M.'s best interests given his poor quality of life and limited life span.
L.M.'s breathing tube was removed on Dec. 13, 2020, and soon after he died. His cause of death was listed as respiratory failure, with traumatic brain injury as an underlying condition.
Mills was subsequently indicted in relation to his son's death and was found guilty of Level 1 felony neglect of a dependent resulting in catastrophic injury or death and Level 3 felony battery resulting in serious bodily injury. He was also found guilty of Level 2 felony battery resulting in death, but the state merged that charge with the Level 1 felony neglect count.
The Hamilton Circuit Court found the neglect "occurred over multiple months," and that fact, plus the aggravating factors, warranted consecutive sentences. The court thus sentenced Mills to 30 years for the Level 1 felony and nine years for the Level 3 felony, to be served consecutively, for a total sentence of 39 years.
Mills appealed and argued the state used his battery of L.M. as the same act to prove both offenses. But the appellate court disagreed and affirmed.
Judge Nancy Vaidik wrote the opinion for the appellate court.
The COA ruled that Wadle v. State, 151 N.E. 3d 227 (Ind. 2020), did not permit it to look to the evidence presented at trial to determine whether an offense is included in another for purposes of substantive double jeopardy.
Instead, Vaidik wrote the Wadle test requires courts to first determine whether the statutes allow multiple punishments for the charged offenses.
"If so, there is no double jeopardy, but if not, the courts then look to our included-offense statutes to determine whether one of the offenses is included — either inherently or as charged — in another. If not, there is no double jeopardy," she wrote. "Neither of these steps allows us to look at the evidence presented at trial."
Mills argued the trial court erred in admitting evidence about March and October 2018 Department of Child Services' investigations in violation of Evidence Rule 404 (b).
The appellate court disagreed, finding the evidence that Mills had previously injured L.M. but claimed the injuries were caused by accidents was highly probative. It also found there was plenty of circumstantial evidence that Mills was responsible for L.M.'s injuries from the November 2019 incident.
Vaidik wrote that the trial court did not err in determining there was no double jeopardy violation. Further, she dismissed Mills' bid to reduce his sentence and his contention that his actions were "simply discipline that got out of hand."
"The record does not support this contention and instead shows prolonged abuse starting as early as March 2018, when Mills beat three-year-old L.M. with a belt, leaving severe bruising. Numerous witnesses testified that such physical 'discipline' continued throughout 2018 and 2019," Vaidik wrote.
She also noted that Mills showed no remorse for his actions.
Further, the trial court imposed advisory sentences, not the recommended enhanced sentences, and ran them consecutively. Mills had faced a maximum sentence of 56 years but received only 39. The appellate court found that showed proper consideration of the multiple-punishment issue.
Judges Elizabeth Tavitas and Peter Foley concurred.
The case is Elijah Mills v. State of Indiana, 22A-CR-1392.
Please enable JavaScript to view this content.