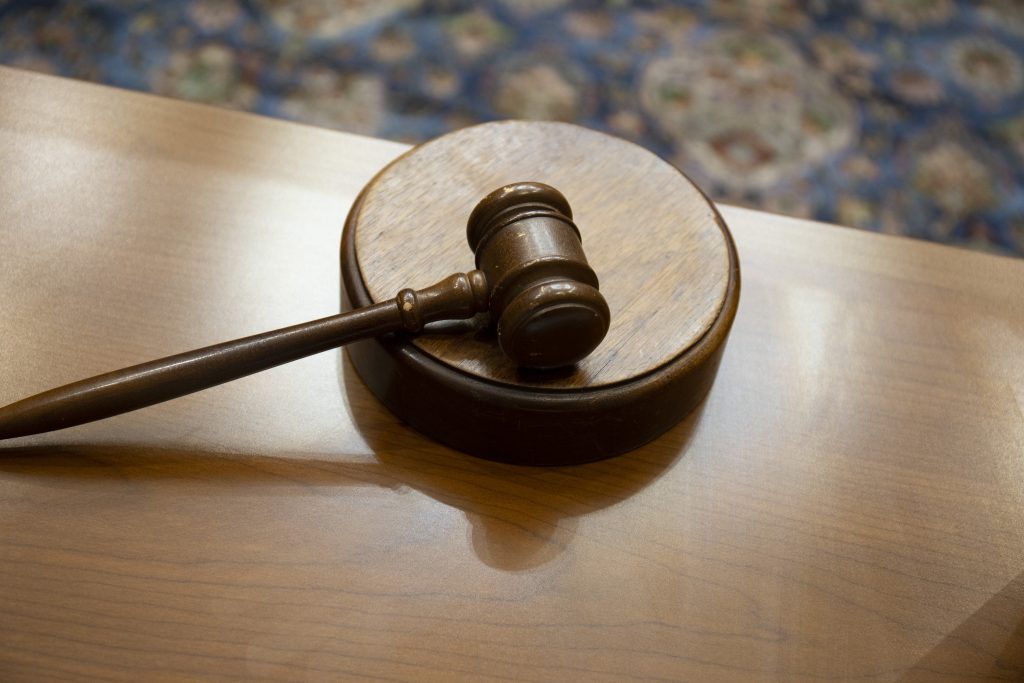 The Court of Appeals of Indiana has affirmed a man's conviction for dealing in a controlled substance resulting in death after finding the trial court didn't err.
In 2020, Juan Esquival met Benjamin Veach at a gas station. Esquival was seen on surveillance video getting into Veach's for a few seconds before getting back into his own car and drove away.
Early the next morning, Esquival's girlfriend came home from work to find Esquival face down on the sofa, unresponsive. First responders suspected a narcotics overdose and administered care, but Esquival was pronounced dead at the scene.
Officers didn't find any drugs in the area where Esquival died, but did find a small baggie next to Esquival's wallet. Residue found on the baggie was tested and showed a presence of fentanyl, but there wasn't enough residue to confirm it.
Esquival's autopsy showed he had died from fentanyl toxicity, with fentanyl, norfentanyl and acetyl fentanyl in his system when he died.
After further investigation, the Huntington Police Department obtained the gas station surveillance video showing Esquival with Veach. The state subsequently charged Veach with Level 1 felony dealing in a controlled substance resulting in death.
A jury found Veach guilty as charged, and the Huntington Superior Court sentenced him to 35 years in the Department of Correction.
Veach appeal, raising three issues. First, he argued the state had not proven the offense beyond a reasonable doubt. The COA disagreed
"The toxicologist who tested Esquival's bodily fluids testified at trial that any amount of Fentanyl can cause death," Judge Patricia Riley wrote. "Therefore, even if Esquival had ingested another substance that contained Fentanyl or a blend of Fentanyl and Acetyl Fentanyl, because the evidence supported a conclusion that Esquival ingested Veach's Fentanyl, there was evidence presented at trial from which the jury could have inferred that the Fentanyl Veach delivered to Esquival was the cause of his death."
Second, Veach argued the trial court had erred when it denied his motion for judgment on the evidence. Again, the appellate court disagreed.
"Because we have already concluded that the evidence supported a reasonable conclusion by the jury that Veach delivered Fentanyl to Esquival, resulting in Esquival's death, we cannot conclude that the trial court abused its discretion in denying judgment on the evidence," Riley wrote.
Finally, the appellate court rejected Veach's argument that the trial court abused its discretion by giving Instruction 9, which provided, "It is not a defense … that the human being died: (1) after voluntarily using, injecting, inhaling, absorbing, or ingesting a controlled substance or controlled substance analog; or (2) as a result of using the controlled substance or controlled substance analog in combination with alcohol or another controlled substance or with any other compound, mixture, diluent, or substance."
"Nothing in the challenged instruction limited Veach's ability to argue his chosen defense theory, and he presents us with no relevant authority indicating that the trial court erred in not sua sponte providing further instruction addressing Esquival's voluntary conduct," Riley concluded.
That case is Benjamin Michael Veach v. State of Indiana, 22A-CR-1431.
Please enable JavaScript to view this content.