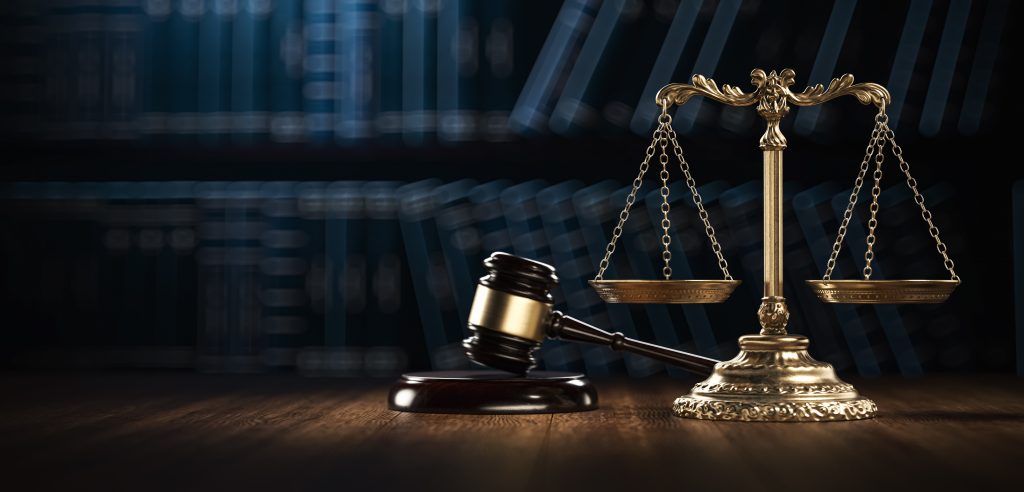 The Court of Appeals of Indiana has reversed a trial court's decision and remanded the case to grant a doctor's motion for summary judgment in a suit against him for battery.
Appellee-plaintiff Kathryn Gillette's mother, Joyce, was admitted to St. Francis Hospital's intensive care unit in February 2017.
Joyce had a living will with a "do not resuscitate" order, but the staff placed her on a ventilator, allegedly with the family's permission.
But Gillette was distraught that her mother's wishes were not being followed, so she showed hospital staff a copy of the will and told them to follow its instructions.
According to the appellate opinion, a heated argument occurred between Gillette and the hospital staff over her mother's care.
Gillette returned to the hospital later with a written request for an emergency hearing to force the attending physician to honor the mother's living will.
Gillette found Dr. Imad Shawa and threatened to sue both him and the hospital.
Shawa was concerned over Gillette's "emotional and aggressive" state, so he led her by the arm to a nearby room to discuss her mother's care. Gillette objected to being touched, so the doctor left the room.
That night, Gillette and her husband discussed that she had a potential claim for civil battery, but she couldn't remember the physician's name. She looked on the hospital's website and claimed she could not find him.
Gillette filed her battery claim just a few days before the two-year statute of limitations expired. She still couldn't remember the physician's name, so she named the defendants as "physician on duty-St. Francis."
Almost a year later, after going through her mother's medical records, she found Shawa's name. With the Marion Superior Court's permission, Gillette amended the complaint.
Shawa moved to dismiss the case, arguing Gillette shouldn't have been allowed to amend her complaint after the expiration of the statute of limitations. He also argued his identity was not "unknown" during the two-year period.
The Marion Superior Court granted Shawa's motion originally, but then reinstated the case after Gillette successfully moved to reconsider.
Shawa then moved for summary judgment, arguing Gillette's testimony proved she should have known his identity before the statute of limitations expired.
The trial court had denied his motion, relying on Trial Rule 17(F), which allows for "unknown" parties to be substituted into a complaint at any time.
The COA reversed the trial court's ruling and remanded the case to Marion Superior Court to grant Shawa's motion for summary judgment, finding he was not unknown to Gillette.
The appellate court looked at the standard of review and statute of limitations in the case.
"When Gillette's claim arose, she knew multiple identifying details about Dr. Shawa, including where he worked, the specific department he worked in, when he had been working on a specific day, and even what he looked like. Despite possessing this knowledge from the moment her claim accrued, Gillette's search for Dr. Shawa amounted solely to scanning the website of St. Francis Hospital — a website that included Dr. Shawa's name and photograph," Judge Leanna Weissmann wrote. "Gillette highlights that the hospital website lists Dr. Shawa as 'Independent—Not Employed by Franciscan Health,' a potentially confusing label. But the website was not the only way Gillette could have identified Dr. Shawa. Many alternative methods of identification existed."
Weissmann added that Gillette could have gone to the hospital and located Shawa using any of the identifying details she had.
"Her failure to do so undermines the protection against 'litigation of stale claims' that statutes of limitation afford both courts and defendants," Weissmann wrote.
"Thus, under these circumstances, we find that Gillette's failure to use her 'probable knowledge' of Dr. Shawa's identity 'preclude[s] operation of [Trial Rule 17(F)'s] unlimited extension of the statute of limitations,'" Weissmann wrote, citing Miller v. Danz, 36 N.E.3d 455 (Ind. 2015).
Judges L. Mark Bailey and Elaine Brown concurred.
The case is Imad Shawa, M.D., v. Kathryn Gillette, 22A-CT-1667.
Please enable JavaScript to view this content.