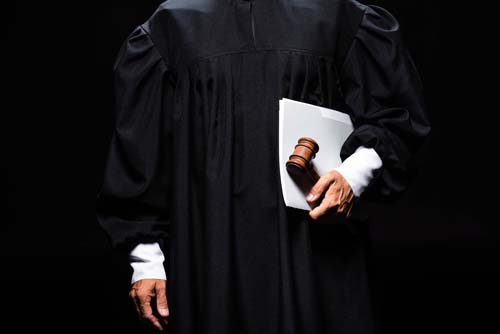 Video from a domestic violence incident at a liquor store would likely not have helped a South Bend man avoid a felony conviction and revocation of his probation, the Court of Appeals of Indiana has ruled.
Michael Alexander was found guilty of  Level 5 felony domestic battery for allegedly hitting and kicking S.J., the mother of his children, at the liquor store. He was sentenced to five years in the Indiana Department of Correction for that conviction and, because he violated the terms of his probation in a separate matter, he was ordered to serve his previously suspended four-year sentence.
Alexander appealed, arguing the police who responded to the 911 call violated his due process rights. The officers reviewed but did not preserve the store's surveillance video, which Alexander asserted was "materially exculpatory" given the discrepancies between the store clerk's testimony and S.J.'s testimony.
The Court of Appeals affirmed the St. Joseph Superior Court's ruling in Michael D. Alexander v. State of Indiana, 22A-CR-725.
"There is no indication that the video contained exculpatory evidence that was apparent to the officer," Judge Elizabeth Tavitas wrote for the court. "Discrepancies about S.J.'s actions in the store before the altercation and whether the battery occurred inside or outside of the store are not material to the issues here. Accordingly, the video was not materially exculpatory. At most, the surveillance video would have been 'potentially useful.'"
Please enable JavaScript to view this content.