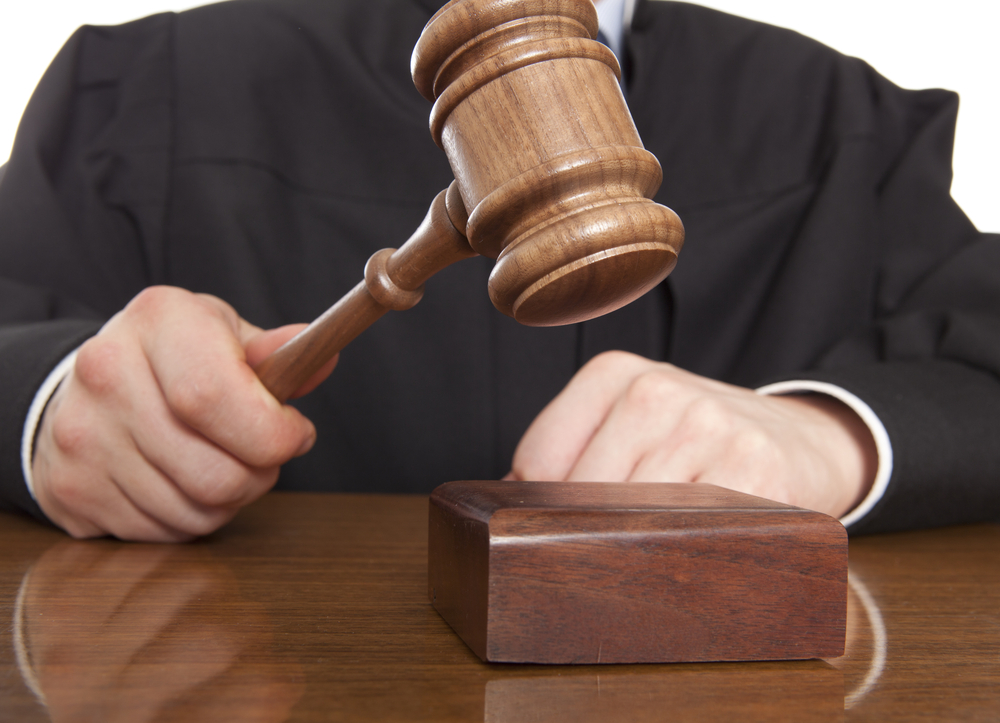 A magistrate judge who granted a litigant's motion to transfer a PCR case to an elected judge but then failed to make the transfer was protected from the litigant's subsequent lawsuit against her by absolute judicial immunity, the Court of Appeals of Indiana has ruled.
In July 2019, James Stephens filed a successive petition for post-conviction relief, which was assigned to Marion Superior Court Magistrate Judge Peggy Ryan Hart.
Five months later, Stephens filed a "Motion for Elected Judge to Sit and Decide this Cause" seeking a change of judge from Hart to "the elected judge."
The motion was granted, but Hart failed to transfer Stephens' proceeding to the judge. The Court of Appeals opinion does not explain why the transfer did not happen.
Hart subsequently ruled upon several motions filed by Stephens, including denying a motion for default judgment, a motion to certify the denial of his motion for default judgment for interlocutory appeal, a combined motion for default judgment and for summary judgment, and a motion for a telephonic/video hearing.
Stephens' petition for relief was ultimately denied.
This past February, Stephens filed a complaint in the Putnam Circuit Court suing Hart in her personal capacity and alleging that his rights under the 14th Amendment were violated when, in contravention of Indiana Code § 33-33-49-32(c), Hart had granted his motion for change of judge but then failed to transfer the proceeding.
In May, Hart filed a motion to dismiss, arguing Stephens' claims were barred because she was entitled to absolute judicial immunity.
Responding, Stephens argued the transferring of his post-conviction case to the elected judge after granting his motion for change of judge was a ministerial act for which Hart could not claim judicial immunity.
The Putnam Circuit Court, via another magistrate judge, granted Hart's motion to dismiss "based on the doctrine of judicial immunity" without entering any additional findings of fact or conclusions of law.
Stephens then filed an "Objection to Magistrate Entering a Final Appealable Order and Request the Presiding Judge to Review and Enter a Final Appealable Order" in which he contended, in part, that under Article 7, Section 1 of the Indiana Constitution, judicial acts may only be performed by judges. He further alleged that by allowing Magistrate Judge Melinda Jackman-Hanlin to dismiss his complaint, the elected Putnam Circuit Court judge had allowed Jackman-Hanlin "to violate statutory law, Ind. Code § 33-23-5-8, Indiana Constitution Article 7, § 1."
The trial court denied the objection, finding "a magistrate has the authority to enter a final appealable order under I.C. [§] 33-23-5-8 and the Order Granting Motion to Dismiss signed by the magistrate in this matter is a final appealable order."
Stephens also failed to convince the Court of Appeals in James Stephens v. The Honorable Peggy Ryan Hart, Magistrate, 22A-MI-1301.
"After Magistrate Hart granted Stephens' motion for a change of judge, she issued her rulings as a magistrate of the Marion Superior Court, which is a court of general jurisdiction," COA Judge Patricia Riley wrote. "… (W)e cannot conclude that Magistrate Hart was stripped of all jurisdiction and claim to immunity after granting Stephens' motion for change of judge."
The COA also rejected Stephens' argument that Hart's duty to transfer his post-conviction proceedings to the elected judge was a ministerial act not entitled to immunity.
"As Magistrate Hart correctly argues, in his Complaint, Stephens alleged no damages flowing from Magistrate Hart's failure to transfer Stephens' post-conviction case after granting his motion for change of judge; rather, his alleged injuries were the result of Magistrate Hart's denial of his subsequent motions, acts which Stephens does not even attempt to characterize as being non-judicial," Riley wrote. "In addition, Stephens' argument on this point is premised on Indiana Code section 33-33-49-32(c), which provides that a party to a proceeding in a superior court may request that the elected judge, rather than a magistrate, preside.
"… Accordingly, we conclude that the allegations of Stephens' Complaint showed that Magistrate Hart was entitled to judicial immunity and that the trial court's dismissal of Stephens' Complaint was proper," Riley concluded.
Regarding the powers of the magistrate judge, the COA also ruled for Hart.
"As of July 1, 2020, our General Assembly amended the magistrate statute to provide that 'a magistrate has the same powers as a judge' except the power of judicial mandate. I.C. §§ 33-23-5-8; 33-23-5-8.5," Riley wrote.  "Thus, any claim that the magistrate lacked authority to enter a final dismissal order in this case would have been without merit even if it had been properly preserved."
Lastly, the appellate panel declined to address Stephens' constitutional claim regarding Article 7, Section 1 of the Indiana Constitution.
In a footnote, the COA added that Stephens' appeal of the denial of his successive petition for post-conviction relief failed in a separate proceeding.
Please enable JavaScript to view this content.