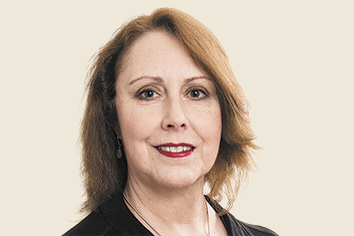 A Shelbyville man who hid from police in an attic and pulled his arm away during an attempted arrest was properly found guilty of resisting law enforcement, the Court of Appeals of Indiana ruled in affirming a trial court's decision.
In June 2022, Shelbyville police stopped a woman, and during the traffic stop, she told officers Michael Shepard was in her house and that she didn't want him to remain there.
Police learned there was an outstanding arrest warrant for Shepard for Level 6 felony possession of methamphetamine.
They went to the woman's house and saw someone shut the open front door and lock the deadbolt as they approached.
Officers knocked on the door and announced their presence, but no one answered.
The woman gave consent for police to search her home. The SWAT team and K-9 officer were also dispatched.
Police found the ceiling attic access portal open and determined Shepard was hiding in the attic.
Officers directed him to leave and used a pole camera to observe his movements.
Shepard didn't come down, so police shot pepper spray canisters into the attic.
Instead of leaving, Shepard moved farther away, and officers continued using chemical agents.
Officer Jarod Scudder testified that the camera captured footage of Shepard "holding a small black object, looked like to his temple, in the shape of a handgun. It ended up not being a handgun."
The object was a long-reach butane lighter.
Shepard eventually moved over to the access point and extended his hands over it.
A "scuffle ensued," the Court of Appeals opinion says, as Scudder tried to grab Shepard's left hand and another officer tried grabbing his right arm.
Shepard then fell face down on the floor.
Scudder tried pulling Shepard's right arm behind his back to be restrained first, thinking there was a gun. But Shepard pulled his arm away and placed it under his chest.
Scudder then disengaged, and the K-9 officer deployed his police dog, which bit Shepard's leg. Shepard then put his hands behind his back to be handcuffed.
Shepard was charged in June with Class A misdemeanor resisting law enforcement. The Shelby Superior Court found him guilty and sentenced him to 180 days in jail.
On appeal, Shepard argued the state failed to present sufficient evidence that he forcibly resisted law enforcement, but the Court of Appeals disagreed.
Shepard was charged with violating Indiana Code section 35-44.1-3-1(a)(1), which says a person who "forcibly resists, obstructs, or interferes with a law enforcement officer or a person assisting the officer while the officer is lawfully engaged in the execution of the officer's duties" commits resisting law enforcement.
In its opinion, the Court of Appeals explained the significance of the word "forcibly" and cited Graham v. State, 903 N.E.2d 963, 965 (Ind. 2009), in holding that force "need not rise to the level of mayhem."
The Court of Appeals ruled in a 2020 case — Tyson v. State, 140 N.E.3d 374, 376-77 (Ind. Ct. App. 2020) — that sufficient evidence to support a conviction of resisting law enforcement included when the defendant refused to remove his hands from his pockets after being directed to do so by an officer.
The Court of Appeals also cited an Indiana Supreme Court case — K.W. v. State, 984 N.E.2d 610 (Ind. 2013) — where justices held that: "Merely walking away from a law-enforcement encounter, leaning away from an officer's grasp, or twisting and turning a little bit against an officer's actions do not establish forcible resistance."
The Court of Appeals said Shepard's act of pulling his hand away from Officer Scudder "constituted more than passive resistance."
"Moreover, Shepard's interactions with the officers before they attempted to place him in handcuffs indicated he did not intend to cooperate," the opinion says.
In discussing the role of the police dog in getting Shepard to comply, the Court of Appeals added "a resisting law enforcement conviction should not turn on the level of force needed by law enforcement to bring the arrestee under control because such a practice would create a perverse incentive for law enforcement to prolong arrests and use more force than necessary to effectuate them."
Judge Melissa May wrote the opinion. Presiding Judge Terry Crone and Judge Leanna Weissmann concurred.
The case is Michael Wayne Shepard v. State of Indiana, 22A-CR-2029.
Please enable JavaScript to view this content.