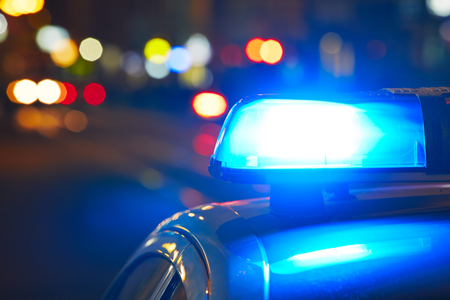 A southern Indiana man who argued police conducted an illegal search and arrest on him because they were looking for a different man with a warrant couldn't convince the Court of Appeals of Indiana his resisting law enforcement and drug possession charges should be dropped.
In July 2020, Indiana State Police Sgt. Chad Dick received a call from dispatch asking him to respond to the Hardinsburg area in reference to a male who "was supposedly wanted . . . was breaking out windows and causing damage to a property . . . and supposedly was armed."
Dispatch indicated that the subject informed his stepfather that "if he did call the cops and they showed up on scene he was going to do a suicide by cop."
Orange County Sheriff's Deputy Ryan Smith responded to a dispatch regarding a complaint from either the property owner or the landlord of the property of a male subject named J.K. with active arrest warrants bashing out windows with a bat and threatening to commit "suicide by cop."
Paoli City Police officers Caleb Andry and Zachary Cook responded to the scene in a marked police vehicle. Smith also responded to the scene.
While Dick was talking with the other officers on scene, he noticed a man, later identified as Jerry Coleman, driving a 2006 Harley Davidson motorcycle without a helmet and turning onto the road toward the officers at a "real slow speed."
Dick asked the other officers "is this our guy?" and "nobody knew if this was the person that [they] were looking for here."
Cook placed his hands up and yelled at Coleman to stop while Coleman was "within a few feet" of the police vehicles. However, Coleman drove between the police vehicles.
After Dick activated his emergency lights, Coleman did not stop, proceeded to the next county road and drove north after accelerating quickly.
Dick then turned on his siren and informed dispatch that he had a subject fleeing from him on a motorcycle. Coleman "was fidgeting around" and placing his hands in his pockets as he was driving the motorcycle.
Dick followed Coleman down to the end of a driveway to a certain address, which he later discovered was the address of Coleman's mother.
Coleman exited his motorcycle and placed his hands back in his pockets. Dick then drew his pistol and ordered Coleman to remove his hands from his pockets and get down on the ground.
Coleman removed his hands from his pockets, and Dick noticed the suspect had something in his hand that fell to the ground.
After the other officers arrived, Dick placed Coleman in handcuffs.
During a pat down, officers found an identification card and discovered the man was Coleman and not J.K. An officer asked Coleman if he knew J.K., and Coleman said that he did and that he was there earlier and delivered some melons to J.K.
Dick recovered four white pills inside packaging which fell from Coleman's hands, and Andry discovered that the pills were the legend drug Gabapentin.
Andry then read Coleman his Miranda rights and Coleman denied knowing "anything about what Gabapentin was." Smith and the Paoli officers returned to the initial scene and were unable to locate J.K.
Two days after the incident, Coleman with charged with resisting law enforcement and unlawful possession or use of a legend drug as Level 6 felonies.
Coleman moved to suppress, requested a hearing and argued the arrest and search violated his Fourth Amendment rights. The court held a hearing and denied the motion.
Following a jury trial, Coleman was found guilty as charged and sentenced to 2 1/2 years for each offense and ordered the sentence to be served consecutive.
On appeal, the defendant's argument focused on whether Coleman had a duty to stop.
Judges, looking at Gaddie v. State, 10 N.E.3d 1249 (Ind. 2014), concluded law enforcement had that right.
"Unlike in Gaddie, which involved the report of a mere disturbance, law enforcement here responded to a dispatch regarding a male with active arrest warrants breaking out windows, causing damage to property, and threatening to commit 'suicide by cop,'" Judge Elaine Brown wrote.
"… The record also reveals that Officer Cook placed his hands up and yelled at Coleman to stop while Coleman was 'within a few feet' of the police vehicles, and Coleman proceeded between the police vehicles."
In a footnote, the COA also pointed to Marshall v. State, 117 N.E.3d 1254, 1261 (Ind. 2019), which held that "the reasonable-suspicion standard takes into account the totality of the circumstances—the whole picture."
"Under these circumstances, we cannot say that Sergeant Dick's order to stop was unlawful or that Coleman's Fourth Amendment rights were violated," Brown wrote. "We conclude that evidence of probative value was presented from which a reasonable jury could find Coleman was guilty beyond a reasonable doubt of resisting law enforcement as a level 6 felony."
The case is Jerry C. Coleman v. State of Indiana, 21A-CR-2877.
Please enable JavaScript to view this content.