Michigan City isn't yet off the hook for the accusatory comments its embattled former mayor made against the LaPorte County prosecutor and his wife following the arrest of the mayor's stepson.
In a Monday memorandum decision, the Court of Appeals of Indiana concluded the Starke Circuit Court erred in dismissing the case of John Lake and Mary Lake v. City of Michigan City, Indiana, 22A-CT-786, on Indiana Trial Rule 12(B)(6) grounds.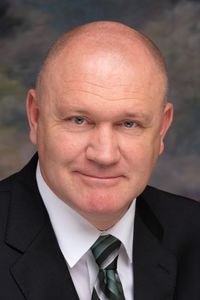 From 2012 to 2019, Ronald "Ron" Meer was the mayor of Michigan City. In October 2019, members of the LaPorte County Drug Task Force arrested Adam Bray, Meer's stepson, on felony drug and gun charges. Bray would later go to federal prison for his conduct.
Four days after Bray's arrest, Meer, a Democrat, issued an official statement, first aired by radio stations 95.1 FM/AM 1420 WIMS. Meer said it was a "very dangerous time" in LaPorte County because prosecutor John Lake, a fellow Democrat, "can have your family members targeted for political retaliation and gain."
"It was brought to my attention by a confidential informant that he was directed by the LaPorte County prosecutor's office and a member of the drug task force to target my son. It is no coincidence this is occurring just a couple of weeks before the election," Meer's 2019 statement said. "It is also no coincidence that the confidential informant was driving the vehicle that was pulled over and he was not charged with anything.
"There has also been false reports made on this case to the prosecutor's office and the task force from one of John and Mary Lake's known political allies," the statement continued. "This retaliation against my family by prosecutor John Lake must cease immediately! The office of the prosecutor should not be used for personal agendas and political gain. John Lake's bias towards me and my family has been demonstrated repeatedly."
At the bottom of the statement, Meer wrote: "This is my official statement on this matter."
The following day, local and regional newspapers picked up the story. Indiana State Police then opened an investigation into Meer, and he was charged with eight crimes — six felonies and two misdemeanors — in connection with his official statement.
That case, State of Indiana v. Ronald Meer, 46D04-1910-F6-001475, which had a jury trial scheduled for Aug. 30, 2022, was dismissed on Monday, according to court records.
After losing reelection in 2019, Meer announced in 2021 he was running for the Indiana Senate District 4 seat, which is currently held by Sen. Rodney Pol Jr. In May, Meer finished last of four candidates in the primary election with 16.9% of the vote.
Giving notice under the Indiana Tort Claims Act, the Lakes sued Michigan City and Meer personally for defamation and intentional infliction of emotional distress in October 2021.
The Lakes later moved to voluntarily dismiss Meer without prejudice "because he filed for bankruptcy," but kept Michigan City listed as a defendant because the official statement was "'made in the course and scope of his position as Mayor of Michigan City, Indiana' and that the City 'was responsible for [Meer's] tortious statements' contained in the official statement because he made them 'in his capacity as mayor of the city."
The city moved to dismiss the defamation complaint under Trial Rule 12(B)(6), which was granted.
On appeal, judges reversed on Monday.
First, the COA determined the case fell under the Indiana Tort Claims Act, as Meer was an employee of a political subdivision. Then, looking at Davidson v. Perron, 716 N.E.2d 29 (Ind. Ct. App. 1999), it concluded the statements Meer made were in his official capacity as mayor.
"Meer called the statement '[his] official statement' and signed it 'Mayor Meer,'" Judge Nancy Vaidik wrote. "Contrary to the City's claim, these facts are sufficient to allege that Meer acted within the scope of his employment such that the Lakes could be entitled to relief. Thus, dismissal under 12(B)(6) is not appropriate on this basis."
In a footnote, the Court of Appeals wrote that although the Lakes moved to dismiss Meer because he filed for bankruptcy, the Tort Claims Act, Indiana Code § 34-13-3-5(b), makes it so Meer cannot be sued personally because the allegations against the city are that Meer acted within the scope of his employment.
Regarding the city's claim that the Lakes failed to state a claim for defamation, again looking at Davidson, the COA again disagreed.
"Here, Meer's official statement contains the following allegations: (1) Meer learned from a confidential informant that John Lake colluded with the LaPorte County Drug Task Force to have his son arrested; (2) the arrest was made because allies of John and Mary Lake lied to the prosecutor's office and drug task force; (3) the election was coming up and the prosecutor's office should not be used for personal agendas and political gain; and (4) the retaliation against Meer and his family must stop," Vaidik wrote.
"As in Davidson, we cannot say, as a matter of law, that these statements are non-defamatory," she continued. "A reasonable trier of fact could conclude they amount to charges of misconduct against John Lake, the prosecutor, and Mary Lake, an attorney. A reasonable trier of fact could also infer they imply facts that may be proven true or false and that there is a factual predicate to them. Under these circumstances, a question of fact exists as to whether the statements are defamatory."
Prosecutor Lake was elected in 2018 and is currently up for reelection. Republican Sean Fagan is running against him in the general election this fall.
In an email to Indiana Lawyer, Lake declined to comment on the case, citing the pending litigation. An attorney for Michigan City did not return a request for comment by IL deadline.
Please enable JavaScript to view this content.