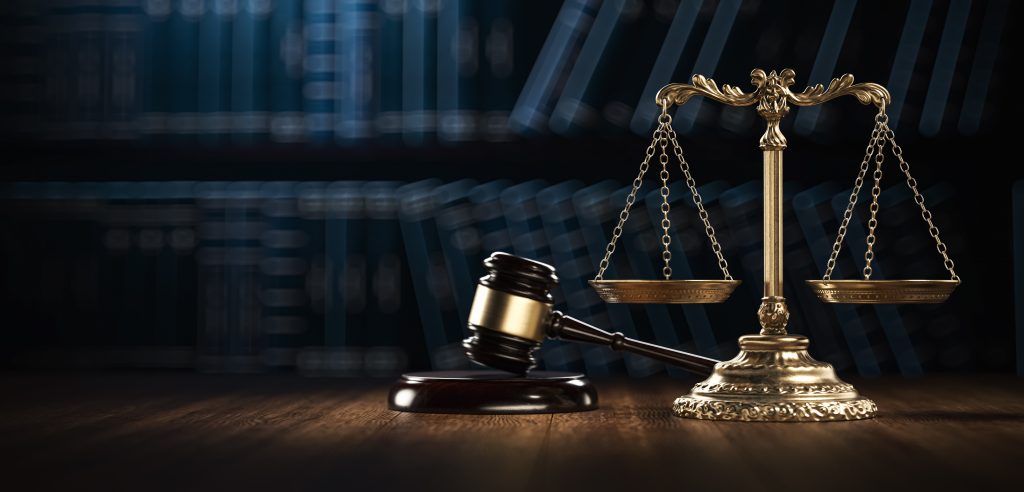 A man who stalked his high school crush for years despite repeated warnings has failed to convince the Court of Appeals to overturn his felony conviction or two-year sentence.
In 2016, Cole Hornsby and L.P. were juniors at East Central High School.
Hornsby would frequent the K-Mart in Harrison, Ohio, where L.P. worked and would attempt small talk, but she wasn't receptive. Hornsby then contacted L.P. on social media and asked about working at K-Mart, but she never responded.
During their senior year of high school, Hornsby would visit L.P.'s locker on a daily basis, staring at her and asking her out. She repeatedly said she wasn't interested and asked Hornsby to leave her alone. She also had to block his cellphone number.
Undeterred, Hornsby would park next to L.P. every day and would move his car when she did. She would wait in her car to avoid him, but he also waited.
At one point, Hornsby followed L.P. to the parking lot and tripped her as she tried to get away.
L.P. became scared to go to school. Her parents had her report Hornby's behavior to Assistant Principal Chad Swinney, who investigated and eventually told Hornsby to stop contacting L.P.
The next day, a handgun was found in Hornsby's truck on school property. The state subsequently charged Hornsby with Level 5 felony carrying a handgun without a license on or within 500 feet of a school.
From the day he was arrested in April 2018 to December 2018, Hornsby called L.P. 31 times from jail. She did not answer his calls.
L.P. graduated and started college, but Hornsby remained a problem in her life.
Specifically, in February 2019, L.P.'s parents saw Hornsby's car on their street. Later that month, L.P. was granted a protective order against him.
Meanwhile, Hornsby pleaded guilty to the handgun offense and was sentenced to four years, with three years and 95 days suspended to time served.
Then in the summer of 2019, L.P. saw Hornsby at a bar in Harrison, Ohio, which he left as soon as she saw him. She later received a text from Ian Hornsby, whom she had never met, asking her to drop the protective order. Ian, who was Hornsby's cousin, later denied sending that text message.
Hornsby's involvement in the criminal justice system continued in various forms until February 2022, when he was charged with Level 6 felony stalking for conduct between April 1, 2018, and Dec. 4, 2019. The Dearborn Superior Court granted a speedy trial motion but denied Hornsby's pro se motion to dismiss.
Hornsby filed a second motion to dismiss, this time represented by counsel, but that motion was also denied. He was subsequently convicted at an April 2022 trial and was sentenced to two years in the Department of Correction.
On appeal, Hornsby first argued that his Sixth Amendment right to a speedy trial had been violated.
Rejecting that argument, the Court of Appeals cited Barker v. Wingo, 407 U.S. 514 (1972).
"When we balance the Barker factors and given that the length and reasons for the delay weigh only slightly against the government, Hornsby's assertion of his speedy trial right is neutral, and that he has failed to demonstrate any actual prejudice, we further conclude that Hornsby's constitutional speedy trial right was not infringed," Judge Patricia Riley wrote.
Hornsby also argued that the trial court erred when it admitted evidence of the 2018 incident involving a handgun on school property. He had filed a motion in limine against that evidence but had not objected.
"The mere filing of a motion in limine does not suffice to preserve an issue for appeal; in order to preserve error in the overruling of a pretrial motion in limine, the appellant must also object to the admission of the evidence at trial," Riley wrote.
Finally, Hornsby challenged his sentence as "overly harsh." That argument also failed.
"We reject Hornsby's implication that his obsessive conduct was misguided puppy love," Riley concluded. "… 'No' is a full sentence that even the young can understand, and the fact that Hornsby refused to heed the 'no' of L.P., the school administration, L.P.'s father, the protective order, the rules of probation in the gun case, and at the DOC does not reflect well upon his character."
The case is Cole Hornsby v. State of Indiana, 22A-CR-1329.
Please enable JavaScript to view this content.