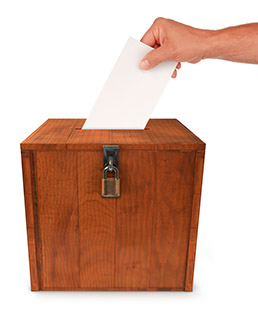 The three Republican candidates already lining up to become Indiana's next governor in 2024 are setting up what is expected to be a fierce battle for votes and campaign cash in a hotly contested GOP primary.
All three enter the race with at least $1 million in their campaign coffers, with more than 17 months left to raise substantially more before the May primary in 2024.
Lt. Gov. Suzanne Crouch, 70, said she will finish off the year with around $3 million in the bank, and U.S. Sen. Mike Braun, 68, has $1.2 million in cash from his Senate campaign committee that can be used to support his gubernatorial bid, according to campaign finance records.
They both formally jumped into the race on Monday, holding competing launch events. They join Fort Wayne businessman Eric Doden, who announced his candidacy last year. Doden, former president of the Indiana Economic Development Corp. under then-Gov. Mike Pence, has $3 million in the bank and said he expects to have $5 million by year's end.
Unlike his bid for Senate in 2018, Braun, a wealthy businessman who founded an auto parts distribution business, told Politico he won't self-finance his campaign, which means he'll be competing with Crouch and Doden for donors.
"It could be the most expensive primary ever," said Bob Grand, a partner at Barnes and Thornburg and a longtime GOP fundraiser who is backing Crouch. "There will be a number of people raising money, but I'm not sure it's going to be all about money."
Becoming the most expensive GOP primary for governor might be a relatively low bar to cross. Only two of the five GOP primaries since 2000 have been contested and neither of them were all that competitive. The last was in 2004 when Mitch Daniels drew 66% of the vote to defeat conservative activist Eric Miller.
Still, fundraising for the 2024 GOP primary has a ways to go before it rivals what has been spent on general election campaigns. In 2016, Republican Eric Holcomb and Democrat John Gregg spent a combined $20 million on a race that ultimately gave Holcomb his first term as governor.
For the 2024 race, Braun has hired Emily Daniels, of Daniels Spaulding Consulting, to be his campaign finance director, according to two people familiar with the campaign. Daniels was Braun's finance director during his Senate campaign and U.S. Sen. Todd Young's finance director during his recent re-election bid.
Doden has largely managed his own fundraising efforts thus far, he told IBJ, though he has retained Cam Savage's Limestone Strategies, a consulting firm, and WPA Intelligence, a conservative polling firm, to assist his campaign.
His platform includes supports increasing teacher pay and incentivizing colleges to graduate more educators, implementing zero-cost adoptions and establishing regional development authorities to work with local leaders to spur economic development.
"We're going to make this about ideas that really help people," Doden said of his campaign strategy. "That's what you're gonna see from us."
Asked in an interview with IBJ how she plans to set herself apart from the field, Crouch pointed to her signature red glasses before offering a more serious answer: In 1986, early in her political career, Crouch ran for Vanderburgh County auditor. She and her husband put thousands of dollars of their own money into her campaign, but losing the race taught her an important lesson about fundraising.
"I was pretty naïve. I thought if you were the best candidate and worked the hardest, you would get elected," Crouch said. "I didn't realize I needed to get people to invest in me."
Holcomb, a two-term governor who is prohibited by law from seeking a third consecutive term, 024, is holding off on endorsing a candidate.
"I don't feel any rush to get politically involved," Holcomb told IBJ. "I'm gonna look at what their plans are and their policies. One thing that kind of wears on me is where rhetoric actually meets the road. It's good to say you're for something, but what have you done, and how are you going to take us there?"
While no Democrats have officially announced plans to run, former state superintendent and ex-Republican Jennifer McCormick has said she is exploring a bid, and Hammond Mayor Tom McDermott, who ran against Sen. Todd Young in November and lost by 21 points, is also frequently mentioned as a possibility.
Please enable JavaScript to view this content.