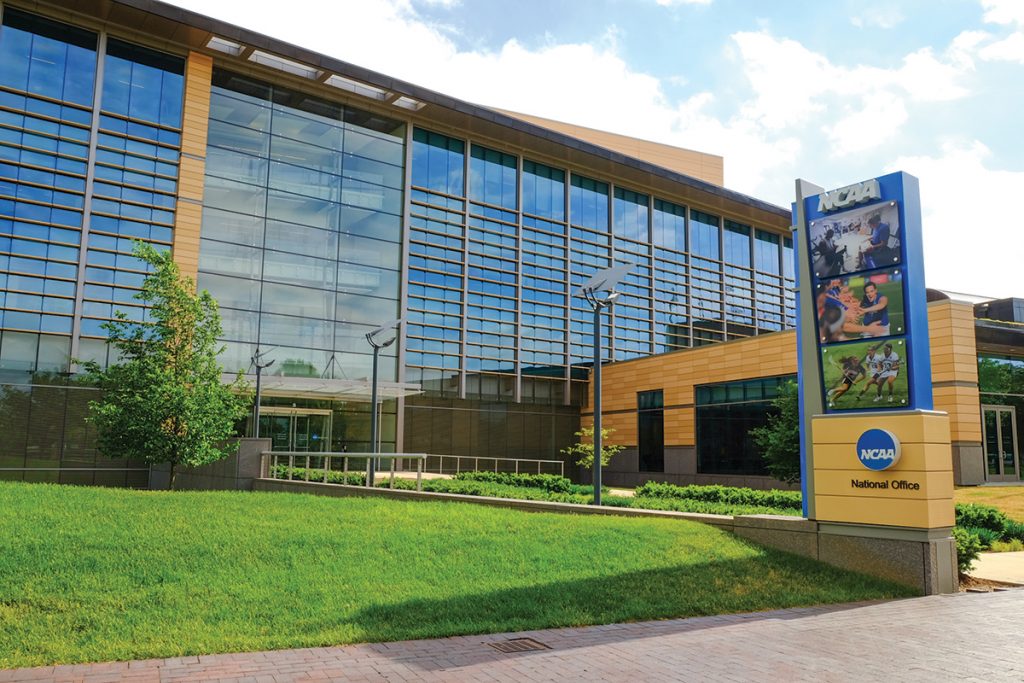 A former national champion nose tackle for the University of Notre Dame football team has taken aim at his alma matter and the National Collegiate Athletic Association.
On Aug. 25, Mary Elizabeth Morrison, as attorney-in-fact of Richard Morrison, filed a proposed class action complaint and demand for jury trial in the U.S. District Court for the Northern District of Indiana against Notre Dame and the NCAA for "reckless disregard for the health and safety of generations of Notre Dame student-athletes."
The class action, filed on behalf of former Notre Dame football players who played from 1952 to 2010, accuses both Notre Dame and the NCAA of breaching their duties to their student-athletes by ignoring the dangers of concussions and failing to implement adequate concussion management protocols.
Morrison played for Notre Dame from 1985 to 1988. In the complaint, Morrison claims he suffered from numerous concussions as well as countless sub-concussive hits as part of routine practice and gameplay.
He alleges through at least 2010, there were no adequate concussion management protocols or policies in place at Notre Dame, and players "would quickly be returned to the field of play or only be taken out of play or practice for an inadequate period of time" after the head blows.
As a result of the concussions, which Morrison says helped the NCAA and Notre Dame profit, he now suffers from multiple ailments, including short-term memory loss, loss of concentration, impulsive behavior/poor inhibition, emotional instability, depression, speech and language difficulty, fatigue, confusion, anxiety, insomnia, motor impairment, tinnitus, major neurocognitive disorder and frontotemporal dementia.
Morrison's complaint claims negligence and fraudulent concealment against Notre Dame and the NCAA as well as breach of express contract against the NCAA.
On Sept. 16, the complaint was transferred to the United States District Court for the Northern District of Illinois for multidistrict litigation. Morrison's lawsuit now joins at least 577 additional related actions that have been transferred to Judge John Z. Lee since 2013, according to the transfer order.
Lee in 2019 approved a $75 million settlement between the NCAA and student-athletes to create a medical monitoring fund to pay for assessments of self-reported concussion symptoms and medical evaluations. A total of $5 million was also donated to research, but the lawsuit didn't require the NCAA to admit wrongdoing.
A report filed with the court on June 18 stated 2,523 settlement class members had successfully registered to participate in the medical monitoring program and, of those members, 975 have been informed they are qualifying class members or are eligible for an in-person evaluation. Thus far, just 225 qualifying candidates have scheduled, or are in the process of scheduling, medical evaluations, according to the status report.
Morrison is being represented by Jeff Raizner of Raizner Slania LLP, as well as Jay Edelson, Benjamin Richman and Rafey Balabanian of Edelson PC, according to online records. The case's MDL number is 2492.
At press time, a Notre Dame spokesman said the university had not been served and therefore did not have a comment on the lawsuit. The NCAA did not respond to emails requesting comment.
Morrison isn't the only athlete calling for class action against the NCAA.
Former Purdue University football players Michael Rose and Timothy Stratton, who played in the late 90s and early 2000s, are suing the NCAA and Big Ten for damages related to concussion protocols while they played for the Boilermakers.
Rose and Stratton, who filed in 2017, are seeking approval for class certification for themselves and former Boilermakers that played football from 1952 to 2010. A status report on the case is due Oct. 30.
The case is Michael Rose, et al. v. National Collegiate Athletic Association and Big Ten Conference, 1:17-cv-1402.
NFL to NCAA
Not all concussion lawsuits against the NCAA are being filed as class actions, or in federal court.
Dan Chamberlain, an attorney at Cohen & Malad LLP, has litigated personal injury claims for years and is a member and former chair of the Brain Injury Association of America. He is also a member of the Brain Injury Association of Indiana Executive Committee.
Chamberlain has been involved in concussion-related litigation against the NFL for years, representing former players who have suffered from traumatic brain injuries. His clients have included former Indianapolis Colts quarterback Art Schlichter and the estate of former running back Lawrence Phillips.
While the NFL has shelled out nearly $1 billion in settlements, Chamberlain hadn't filed a concussion lawsuit against the NCAA — until this past summer.
On June 16, Chamberlain filed a wrongful death lawsuit in Marion Superior Court for Peggy Robertson, executor of the estate of Isiah "Butch" Robertson, against the NCAA.
Robertson played college football at Southern University from 1967 to 1970. He was then drafted by the Los Angeles Rams in the first round of the 1971 NFL draft and played professionally until 1982.
In 2018, Robertson died in a car crash southeast of Dallas. His brain was sent to Mount Sinai to be examined after the wreck, and it was confirmed he had brain damage, including Stage III chronic traumatic encephalopathy, or CTE, according to the complaint.
The complaint provides a detailed timeline of alleged negligence, stating the NCAA has known about concussions since at least 1933.
According to the complaint, Robertson's mental and physical health began to deteriorate later in life, and he began to experience sleep disturbances, headaches, outbursts, loss of ability to control his emotions, trouble recalling information, anger management issues, reckless behavior and a lack of filter when speaking.
The complaint alleges his death was a direct result of the brain damage caused by playing NCAA football, thus a survival cause of action is applicable. It also alleges the NCAA was willfully blind or knowingly concealed the risks of brain injury in NCAA football games and practices, including the risks associated with repeated brain injuries.
"Defendant NCAA intended to induce a false belief that student football players, including Isiah, were not at risk of permanent brain damage from repetitive sub-concussive and concussive injuries," the complaint states.
When looking at the cases in the NCAA and NFL, Chamberlain said there are stark differences.
"It's a lot more difficult to get involved in the NCAA litigation, from my perspective," Chamberlain said. "You have to prove causation, and they have the second element, which are the Riddell helmet cases. You'd have to prove, as a products case, that the helmets themselves at the time of manufacturing were defective and unreasonably dangerous. Causation isn't admitted in those, and it makes it very time-consuming and frustrating and difficult cases to work on. I'm not saying the (NFL) class action was any easier, but they've presented different problems."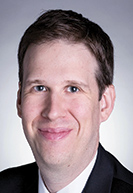 Indiana University Kelley School of Business associate professor Nathaniel Grow, an expert in sports law, echoed Chamberlain on the issues of causation.
"The argument that the NFL was aware of the danger, and actively sought to conceal it from the players, was stronger than in the NCAA case," Grow said. "… The causation issue is complicated. There are just so many factors that can go into a player."
Chamberlain said he's confident in the Robertson complaint.
"The reason I think the complaint is so good is it really sets out the timing involved in terms of what the NCAA knew, when they knew it and what they did with the information and what their mission really is in terms of protecting athlete safety," Chamberlain said.
Other attorneys retained for the plaintiffs include Joseph Finnerty and Robert Finnerty, attorneys with California-based Abir Cohen Treyzon & Salo, according to online records.
The defendants filed an answer Aug. 11, calling for dismissal. Online records show Andrea Roberts Pierson and Patrick H. Reilly of Faegre Drinker Biddle & Reath LLP are both representing the NCAA.
The complaint is Peggy Robertson, Individually and as the Executor of the Estate of Isiah Robertson; Isiah Joshua Robertson, an Individual, and Jade Ashely Robertson, an Individual v. The National Collegiate Athletic Association, 49DO1-2106-CT-020454.•
Please enable JavaScript to view this content.