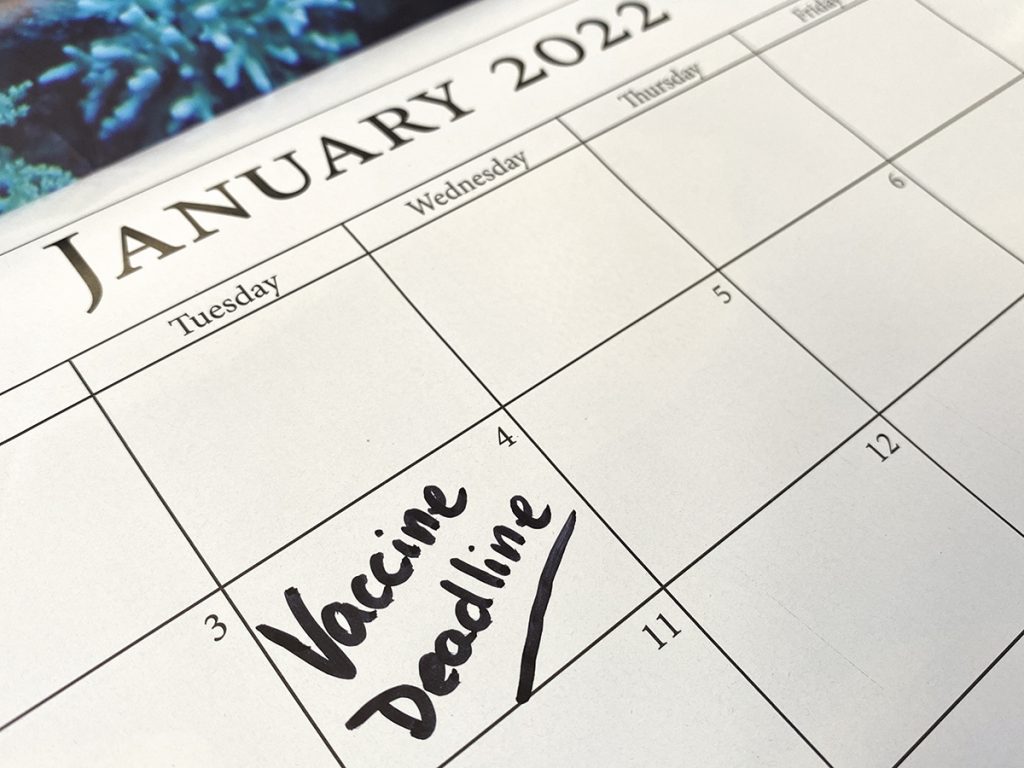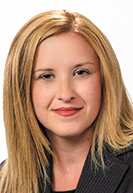 When it comes to religious exemption requests for COVID-19 vaccine mandates, employment attorney Amy Adolay couldn't count the number of calls she's received from unsettled clients.
"There have been lots of phone calls asking about the scope of those exemptions and when an employer would have to provide one and what is considered a sincerely held religious belief," said Adolay, who serves as chair of Krieg DeVault's labor and employment practice.
Adolay is one of many Hoosier employment attorneys grappling with the new territory that comes with COVID-19 vaccine mandates. Attorneys representing employers and employees alike have seen swells and lulls in incoming calls concerned about their implications.
Indianapolis attorney Benjamin Ellis of HKM Employment Attorneys said he also saw a spike in calls from employees this fall, with individuals seeking religious exemptions from their employers' vaccine mandates. However, lately, the calls have slowed.
"At its peak it was daily or several times daily. At this point it wouldn't be surprising for a week to go by without one," Ellis said of the inquiries.
The plaintiffs' employment attorney said he's talked with other plantiffs' lawyers who say they don't have an appetite for religious exemption cases. Instead, they say they'd rather err on the side of workplace safety than on the side of individual exemptions.
"One of the issues is that people who are seeking an exemption related to a vaccine mandate certainly usually have a medical or religious issue at stake. But that issue can put them in conflict with other potential clients we have who may be vulnerable to COVID-19 for one reason or another," Ellis said.
"It puts a lot of plaintiffs-side litigators in a bind about, 'Are we going to disadvantage our other clients who may be vulnerable to COVID-19 if we start helping to vindicate these claims that are opposing compliance with the vaccine mandate?'"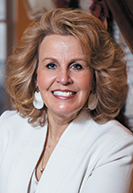 Competing concerns
When representing plaintiffs in employment law, lawyers will inevitably have conflicting interests among clients, said Indianapolis employment attorney Stephanie Hahn.
"That happens day in and day out," said Hahn, who has represented employees for 26 years. "On the one hand, I understand. But I don't understand because as plaintiffs attorneys, we have competing interests among our clients all the time."
The phones in Hahn's office are ringing off the hook with calls from employees wanting religious accommodations. She's cautious, however, about speaking broadlywhen it comes to taking on religious exemption requests because each case is different.
"In order to qualify for a religious exemption, an employee must have a sincerely held religious belief," she said. "The reality is that a lot of the calls we get are not folks who have what would qualify as a genuinely held religious belief. Many have all of the sudden gotten religion."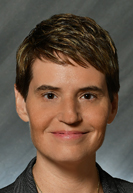 Tami Earnhart, a partner in the labor and employment group at Ice Miller, said while she hasn't heard the plaintiff attorneys' sentiment about erring on the side of workplace safety, she finds the reasoning interesting from a more practical perspective.
The same is true for Adolay, who like Earnhart, represents employers. She's noticed that most employers are currently seeing religious exemption requests from their staff and are working through the process of setting up company policies, reviewing exemption requests and trying to determine whether requests are truly religion-based or founded in political or personal beliefs.
"I can't think of any clients who had actually had an (Equal Employment Opportunity Commission) charge or lawsuit filed against them at this point for failure to provide a religious exemption," she said. "Maybe the explanation is that employee-side attorneys aren't taking those cases, but even if they are not, the employee could still decide to take it up on their own. But perhaps they become less likely to do so if they can't find legal counsel who will handle that case for them."
Hahn said she doesn't expect to see rulings on the COVID-19 related religious exemption lawsuits from the 7th Circuit Court of Appeals for another year or two. As to whether those suits will be successful, she said that just depends on each case.
"The real issue is whether the requested accommodation is more than a slight or de minimis burden on the employer," she said. "If it is, then the employer is likely to prevail if the employee sues."
"Given the severity of the COVID-19 risk and general deference courts give to employers when making decisions about their workplace, I think it would be very challenging, and most exemption cases will have a hard battle to prevail," Ellis said. "It's a case-by-case determination. I don't think the courts are going to be hostile to a particular class of plaintiffs, but my anticipation is that most of the people who would potentially bring a case will not prevail."

Getting the go-ahead
In September, President Joe Biden announced that the Department of Labor's Occupational Safety and Health Administration would issue an emergency temporary standard mandating that companies with 100 or more employees require their employees to either be fully vaccinated against COVID-19 by Jan. 4 or get tested for the virus weekly under government rules.
But federal courts have issued different rulings related to the COVID-19 vaccine mandates, putting employers and employees in limbo.
On Dec. 17, a three-judge panel of the 6th Circuit Court of Appeals upheld the OSHA mandate, reversing a decision by the 5th Circuit Court of Appeals. The U.S. Supreme Court will hear oral arguments on the federal mandate on Jan. 7.
In the meantime, OSHA announced that it would not issue citations before Jan. 10 for its vaccination mandate or before Feb. 9 for its testing requirement to give employers time to adjust.
In Indiana, employers have had the authority to decide whether to grant religious exemptions to their staff under Title VII of the Civil Rights Act.
While she hasn't seen any lawsuits from employees prompted by denied religious exemption requests, Adolay said she would expect to see them soon.
"The OSHA ETS is back in effect based on the 6th Circuit's ruling, so I think we will start to see an uptick in religious exemption requests and perhaps as some of those are denied, we will start to see some EEOC charges and lawsuits filed," she said.
But it's possible that the OSHA ETS could go away again depending on what happens at the Supreme Court, she pointed out. There's also still uncertainty with what could happen to additional federal mandates like the Centers for Medicare & Medicaid Services and federal contractor rules.
At home, Indiana legislators have already started pumping gas into a proposed bill introduced during the 2022 session of the Indiana General Assembly that would hinder an employers' ability to vet a religious exemption request before deciding to grant or deny it. House Bill 1001 would permit any worker requesting a religious exemption to a vaccine mandate to have their request granted by their employer "without further inquiry."
Recent outrage about the bill resulted in hours of public testimony from Hoosiers and members of the state's business and medical community, drawing attention to the concerns about how to balance workers' religious freedoms and the right of employers to keep workplaces safe.
"Mandates are contrary to such well-established rights of individuals to consent to their medical treatment that this bill should ban them," Terre Haute attorney James Bopp Jr. said during testimony on HB 1001. "I urge that the Indiana General Assembly prohibit COVID-19 mandates, period."
When asked if it's possible for state laws to thwart federal vaccine mandates, Earnhart said that federal regulations related to vaccines will preempt state laws.
"They are federal laws, they just are not a federal statute," she said. "So, as long as the agency has authority to have issued the regulations and did it within the proper processes, then the federal regulations will preempt state law."
Adolay agreed that when it comes to the potential for the federal mandates to conflict with state rules, the general standard is that the federal law will supersede.
"Sometimes that can put an employer in a very tricky situation in which it cannot comply with both," she said.
The combined factors of state legislation and federal orders have already made an impact on religious exemption seekers and on employment attorneys, Earnhart observed. It's added a layer of complexity that has forced employment law practitioners to be extremely vigilant in advising clients on issues related to vaccine mandates and the potential exemptions that employers might need to provide under the layering of existing laws.
"I think we will continue to see, unfortunately, as these vaccine mandates if they eventually roll out and are approved like the OSHA ETS is, we will see a period of more confusion or misunderstandings," she said. "But hopefully it will all settle down."•
Please enable JavaScript to view this content.