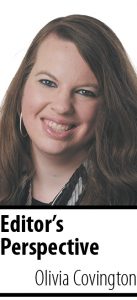 Let's face it: The idea of returning to a pre-pandemic "normal" is dead.
Sure, returning to normal seemed possible in March 2020, back when "15 days to slow the spread" was still a thing. But 15 days turned into 15 weeks, then 15 months, then 20, and here we are now. While some semblance of our pre-pandemic lives still exists, few things will ever really be the same.
The courts should be no exception. If we're truly committed to expanding access to justice in the Hoosier State, then options such as virtual hearings and trials should remain on the table (within constitutional bounds, of course). And if we're really, really committed to access to justice, we should embrace the blank slate of a post-pandemic "normal" and open up our courtrooms to wider audiences.
Seemingly in this vein, the Indiana Supreme Court has launched a new broadcasting pilot project — a project that I, as a journalist, a Hoosier and a voter, support 100%. Beginning Dec. 1, courts in Allen, Delaware, Lake, Tippecanoe and Vanderburgh counties began allowing news media to bring cameras into their courtrooms to cover selected hearings. Rebroadcasting of livestreamed proceedings will also be permitted over the four-month pilot period.
From a journalist's perspective, the benefits of cameras in court are obvious. Even for print journalists like myself — and especially if you're a legal reporter, also like myself — there are advantages. If you can't make it to an important hearing, a newsgathering partner can share footage with you. If you lose your Wi-Fi connection during a virtual hearing, a rebroadcasted livestream can save the day.
The judiciary is often the most misunderstood branch of government. But in today's political climate, everyday citizens are taking a closer look at the courts and inspecting them for signs of political bias. If the goal is to increase confidence in the judiciary — a goal that I've heard Hoosier judicial leaders espouse multiple times — then opening courts to cameras is an obvious first step.
But even setting aside my journalistic bias, I see numerous civic benefits to the new pilot project.
Reader, be honest with me: Did you know that you elect your judges (in most counties)? If you're in the legal profession, probably. But what about Hoosiers who aren't engaged with the judicial system, who vote straight party without researching the people they're supporting and/or who don't pay attention to down-ballot candidates?
The simple fact is that courts make life-changing decisions, but many Hoosiers don't have a clue who's actually making those decisions. And that is unacceptable. It is imperative to our system of government that citizens take as active an interest in the judiciary as they do in the executive and the legislature.
Will cameras in courts solve these problems overnight? Of course not. But the problems will only get worse if we don't take steps to increase public engagement with the third branch of government.
So, here's my plea to those who are studying cameras in Hoosier courtrooms: Don't let this pilot program just be lip service. Numerous broadcasting pilots have been tried in courtrooms across the state and the country for decades, but each time, at least in Indiana, little to nothing has changed. The reasons are varied, and often valid, especially when it comes to protecting witnesses and preserving rights. But in the year 2021, we have the capability to do more.
Let me bring this back to where I started: the pandemic. Multiple times over the last nearly two years, I've spoken with judges about how the novel coronavirus has affected their work — namely, how they've had to adjust to virtual proceedings. The response hasn't been unanimous, but the majority have said the same thing: "I didn't think I'd like virtual proceedings, but I came around."
Sure, that may not sound like resounding approval, but consider the context. I had judges tell me that pre-pandemic, they were against broadcasting court proceedings no matter what. Now, they're seeing the benefits of virtual proceedings in things like litigant safety and civility, not to mention the time and money savings that come with appearing virtually, for everyone involved.
Of course, broadcasting is a little different. For one thing, judges would have less control over how their proceedings are shared with the world. But now — when the courts have the unique opportunity to create a new "normal" — we should be looking for ways to move forward, not back.
So even if there is pushback against the pilot program — and there will be, no doubt — don't let that be the end of the story. Engage with those who aren't on board yet. Find out what their concerns are and see if you can address them. There may not be a perfect solution that makes everyone happy — but when is there ever in law? That doesn't mean you stop trying to find a solution.
To me, the solution is clear: Cameras in courts should be a permanent part of the post-pandemic normal.•
• Olivia Covington is editor of Indiana Lawyer. You can reach her at [email protected]. Opinions expressed are those of the author.
Please enable JavaScript to view this content.