As problem-solving courts continue to expand across Indiana, Allen County is introducing a new program into the state's suite of specialty courts.
Launched under provisional certification in August, the Operating a Vehicle While Intoxicated Court in Allen County is the first of its kind in Indiana. The new problem-solving court program is designed for repeat OWI offenders who wouldn't otherwise qualify for another of the county's five other problem-solving courts.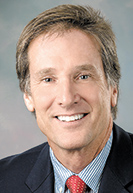 Allen County Adult Probation administers the program in Allen Circuit Court. Right now, that means a team including Judge Thomas Felts, Magistrate Judge Steven Godfrey and Adult Probation director Eric Zimmerman are among those leading the growing program.
That team will soon change, though. Felts is taking senior status at the first of the year while Godfrey is moving to the Allen Superior Court bench. Judge Wendy Davis, now a Superior Court judge, will transition to the Circuit Court bench, filling Felts' seat and presiding over the new court.
"Thankfully, with Judge Davis having 10 years now being in the Criminal Division, this will fit right into her bailiwick," Felts said.
Lining it up
The creation of an OVWI problem-solving court has been 10 years in the making, Felts said.
The judge is no stranger to problem-solving programs. Allen County now has six such programs, three of which — Veterans Court, Restoration Court and OVWI Court — are held in the Circuit Court courtroom.
Felts first learned about the concept of an alcohol abuse court nearly a decade ago through his other problem-solving court work, but the timing wasn't right back then. He put the idea on the back burner with a promise to himself to revisit it and asked his law clerks to keep tabs on any national developments.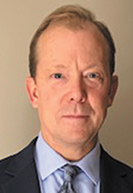 Then in 2019, Felts was asked by an Indiana Supreme Court employee whether he had interest in starting an OVWI court. That was when progress officially began.
"It took a while to get all the players lined up together, because it's definitely the team concept," Felts said. "… With the passage of time and experience and the track record we as a court put together for success in our other problem-solving courts, we finally got everybody lined up."
Specialized need
The Allen County OVWI Court operates much the same as other problem-solving courts, such as drug or mental health courts. There are qualifications for joining the program, phases to the treatment plan, community services available and rewards or sanctions based on behavior.
The first step to joining the OVWI program is to be charged with felony drunk driving, according to Zimmerman. A felony charge, as opposed to a misdemeanor, means the offender has at least one prior OWI in the last five years.
The county's mental health and veterans court programs can include alcohol abuse, but those programs come with other qualifications, Godfrey said. Mental health court, for example, requires a participant to have a mental health disorder on top of addiction, while veterans court is reserved for service members.
"That left a large segment of the population that didn't have a mental health issue, but they do have a serious drinking problem," he said.
The program is expected to take about 2½ years to complete, Godfrey continued. Participants will enter into deferred prosecution agreements during that time, and if they complete the program successfully, the charges will be dismissed.
Future growth
Right now the county has close to 50 participants in OVWI Court and it grows weekly, Felts said. He likes to have a question prepared for each session of the program to engage with participants — on Nov. 16, for example, they were asked to say what they were grateful for in honor of Thanksgiving.
"Hearing other people's successes and failures, it helps them to relate to each other," the judge said.
In Allen County, organizations including the Recovery Center of AADP and the Park Center partner with court officials to provide treatment. The program relies on medically assisted treatment, often referred to as MAT, and other evidence-based counseling services to help participants reach individual goals, Zimmerman said.
Each participant will have their own path to recovery, Godfrey said, and the court knows that success won't come overnight. Drug tests will come back positive, he said, and that reality is built into the program.
A first-time violation, for example, might lead to seven hours of community service. The next time, the court might order that a participant wear an ankle monitor. The third offense could lead to a weekend spent in jail.
"It's measured responses to everything," Godfrey said.
Though OVWI Court was launched during a pandemic, it was able to proceed largely as normal because Allen County Courts were holding in-person proceedings again by August, Godfrey said. But with the recent surge of COVID-19 cases, Felts acknowledged that could change.
For now, program leaders are focused on the next step in the process: getting official certification from the Indiana Supreme Court Office of Court Services. That certification will also come from the IOCS after six months of successful provisional status.
Already Judge Davis has begun sitting in on OVWI Court sessions as she prepares to move to Circuit Court, Felts said, and Godfrey noted that he'll be just down the hall if she has any questions.
Even as he prepares for retirement, Felts is not leaving the world of problem-solving courts completely. Rather, he's taking on the role of senior judge and will be working with the IOCS to help other counties launch problem-solving programs. Allen County has already heard from courts in three other counties, including Marion, that are interested in starting an OVWI program.
"I'm glad that now in my new role I'll be able to give them even more information and will be able to help other courts get started in their counties, as well," he said.•
Please enable JavaScript to view this content.