The remainder of a multi-million-dollar judgment won by Cohen & Malad against the former Celadon Trucking Services is providing welcome support to civil legal aid in Indiana.
A cy pres contribution of more than $90,000 has been divided between the Indiana Bar Foundation and Indiana Legal Services. Both organizations say the funds will help assist low-income Hoosiers at a time when the need for pro bono and legal aid attorneys has been rising through 2020 because of the coronavirus outbreak.
"We are pleased to be able to use 100% of these funds to support Indiana's statewide pro bono program which provide critical volunteer attorney help for so many Hoosiers dealing with vital issues like housing, access to medical care, and family law, all of which have increased dramatically as a result of the COVID-19 pandemic," said Charles Dunlap, executive director of the Indiana Bar Foundation.
The money is unclaimed from a $4.2 million judgment in a class action filed by roughly 2,400 independent lease drivers in 2013. Originally, Marion Superior Court awarded the drivers a judgment of $3.3 million. However, Celadon kept fighting and the interest kept accruing. The plaintiffs eventually had to execute an appeal bond to collect the judgment, which by then had grown to more than $4 million.
Under Trial Rule 23(F), 25% of the residual funds left over from a class action must be appropriated to the bar foundation to support programs of the Coalition for Court Access and its pro bono districts. Cohen & Malad suggested the balance of the Celadon judgment be given to ILS.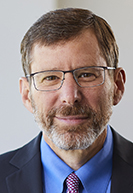 "Why not?" said Richard Shevitz, Cohen & Malad lead counsel for the drivers, when asked why his firm recommended ILS receive the bulk of the cy pres appropriation. He explained he sees a kinship with Indiana Legal Services in that like his firm, the legal aid provider helps clients "who don't always get a voice in the judicial system."
"This is a meaningful check for ILS to use," Shevitz said. "We are proud to support them."
ILS has recorded a strong upward trend in Hoosiers asking for help and going through the nonprofit's intake process. From June through October of 2020 the number of intakes surged, reaching 2,090 for the month of September.
The nonprofit has also posted significant increases in two common case types — unemployment and evictions — according to executive director Jon Laramore. As of mid-December, ILS attorneys had closed 295 unemployment compensation cases, a 900% increase from the 29 closed in all of 2019. In addition, they closed 1,563 eviction cases, representing the most common case categories including private and subsidized housing, a 12% bump from the 1,388 eviction cases closed in 2019.
"The $67,000 cy pres award ILS received makes a quantifiable difference in our ability to serve clients," Laramore said. "In a time when demand for our services is up because of COVID's economic consequences, the cy pres award is enough to cover the salary and part of the benefits package for a full-time lawyer who can help dozens of clients facing eviction, debt collection or other problems."
Cohen & Malad filed the complaint against Celadon in Marion Superior Court, claiming the trucking company withheld fuel costs from the drivers' compensation that were greater than the amount the business was being charged.
According to the complaint, drivers were encouraged to purchase fuel at Pilot Flying J truck stops where they were given a discount of typically 6 cents per gallon. However, Celadon was getting as much as a 20-cent discount per gallon.
Celadon did not tell the drivers it was paying the significantly lower discount price, the complaint stated. Instead, the company withheld the pump price the drivers were paying from their compensation.
As the case proceeded in the trial court, Celadon tried to have the class action removed to federal court. That failed and Marion Superior entered a final judge plus court costs in November 2015. Celadon lost on appeal and was unable to convince the Indiana Supreme Court to accept transfer.
Please enable JavaScript to view this content.