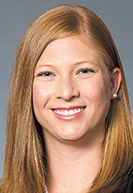 By Lynsey F. David
There is an ever-expanding understanding of the importance and value of intentional diversity and inclusion efforts in our firms, organizations and legal communities. An important piece of "inclusion" efforts should be the recognition of important holidays and events to the increasingly diverse and multicultural nature of our respective legal organizations. Whether faith-based or cultural, holidays and celebrations reflect the values of your colleagues. However, there is no doubt that some holidays receive more attention than others. Therefore, it is important to evaluate which traditions are being highlighted and which ones might be missing, because workplace celebrations are tangible signals of what matters to an organization (both internally and externally). Furthermore, intentional celebration of such holidays can uncover commonalities, provide insight and simply be a great way to bring joy into the D&I efforts of your organization.
There are over 200 holidays and events that celebrate diversity and inclusion. With the breadth of worthy celebrations, how does your organization select the right ones to recognize? And once you select which holidays to recognize, how should they be celebrated? While there is no perfect method to make these decisions for your organizations, here are some ideas on what steps to take to be intentional in the decision making:
1. Ask
Start by reaching out to those in your organization to find out which diversity holidays mean the most to them. This can be done by forming a task force or circulating a survey that will provide tangible feedback that prevents your organization from having to make assumptions about what holidays are important to employees. Here are some questions to consider asking:
• What holidays would you like to see recognized in the office?
• What cultural celebrations are important to you?
• Is there anything else we should know about the holidays that are important to you?
Be aware that these questions can be personal and sensitive, so keep answering entirely optional and provide the option for answers to be submitted anonymously. The responses received will determine the path forward.
Also note that this will need to be a continuing process. Make sure to request this information yearly to account for new team members and provide the opportunity for individuals to respond who may not have felt comfortable doing so in the past.
2. Implement
Once you have feedback, select a representative group to review the responses and explore outside resources on diverse holidays to decide which holidays and events your organization will recognize throughout the year; this includes deciding how they will be celebrated and if there are any budget requests that need to be made. It is important to include decision-makers from your organization in this process, because to be successful, D&I efforts (yes, even holidays) need buy-in from leadership.
Ultimately, the number of holidays and how they will be recognized will be different for every organization. To get your organization started, here are some ideas:
• Floating holidays: In doing research into this topic, the most encouraged route is to offer flexibility for holiday celebrations by offering floating holidays as part of your paid holiday schedule. This lets employees decide which diversity holidays they will celebrate by giving them a specific number of days off to do it. You would likely still offer some fixed U.S. holidays such as Christmas and New Year's Day, but your colleagues would have some flexibility in how they celebrate others.
• Promote the holiday in the office: While reality means that most companies cannot add a dozen new paid holidays to their work calendar, there are other cost-effective and free ways to recognize holidays and make your workplace more inclusive:
a. Create a multicultural calendar and upload the holidays that employees celebrate in the company calendar. (Always ask for permission first before sharing what employees celebrate.)
b. Consider sending monthly emails that highlight diversity holidays and how employees celebrate them, identify local events that celebrate the holiday and offer other ideas on how to celebrate the holiday.
c. Host events. This might be holding a panel discussion for Black History Month, inviting an external speaker to teach about LGBTQ+ history or hosting a book/movie club (select a book or movie related to a diverse holiday, then gather for an hour to discuss what everyone learned). These events are great to host over the lunch hour and can include a provided lunch, if feasible.
• Get involved outside the office: In addition to circulating local events celebrating the holiday outside the office, set aside a specific budget to pay for employees to participate in those events. For example, offer to pay admission to a local museum that is offering an exhibit on Diwali or Lunar (Chinese) New Year. Or even better, organize a group to go together to the event. Get involved in events and celebrations held by bar associations. The Indiana State Bar Association is a statewide organization that often has and/or highlights events that celebrate diverse holidays. Many local bar associations and national organizations do, as well.
3. Be accountable
Once your organization determines how it will celebrate diverse holidays throughout the year, the next step will be to create a plan to hold your organization accountable. Do you have a staff member that can take ownership of implementing these plans, or should they be handled by a committee? Regardless, make sure that the person(s) responsible know the responsibilities and that all dates and reminders are calendared. Also, make sure that any budgetary needs are approved — this may include the cost for a speaker to come in to provide a program or the cost of lunch.
4. Focus on intentionality
Finally, understand that steps forward aren't always perfect. If your team is thoughtful and takes a genuine interest in the backgrounds and beliefs of your colleagues, the outcome is bound to be a net positive.
Investing in what is important to your co-workers will create incentive for them to be invested in your organization. Celebrating the diversity of those in your organization is one small step toward creating a more inclusive work environment, and that inclusivity will help propel your business forward.•
• Lynsey F. David is an associate at Lewis Wagner LLP. Opinions expressed are those of the author.
Please enable JavaScript to view this content.