In his 42 years of teaching at Notre Dame Law School, Joseph Bauer was never a member of the Indiana bar.
Bauer was admitted to the New York bar in 1970, and his professional pursuits in higher education and beyond never required him to get licensed in the Hoosier State.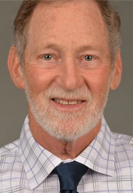 But as Bauer grew closer to retirement age, he reached out to Indiana Legal Services' South Bend office and asked about volunteering his time with the organization. Bauer said he was told he could volunteer with ILS, but needed admission to the Indiana bar before he could start working for the nonprofit.
So, after retiring, Bauer paid the fees to obtain a foreign attorney license and was admitted in Indiana in 2016. He then paid annual fees the following three years to continue working pro bono.
Thanks to a rule change by the Indiana Supreme Court in 2020, however, the professor emeritus of law no longer pays a dime, and his pro bono work now includes working with ILS, The Volunteer Lawyer Network and other community legal organizations in the South Bend area.
Changing the rules
In October 2019, the Indiana Supreme Court added a provision under the Indiana Rules for Admission to the Bar and the Discipline of Attorneys regarding pro bono publico attorneys.
Rule 6.2, in effect since Jan. 1, 2020, carved out an exception allowing active and inactive in-state and out-of-state attorneys to provide their legal expertise to pro bono and other legal aid providers in Indiana without having to pay an application fee.
The rule holds the Supreme Court may admit and authorize an individual to practice in Indiana as a pro bono publico attorney if they:
(a) possesses the good moral character and fitness to practice;
(b) intend to provide legal services free of charge to persons of limited means through a pro bono or other legal service organization eligible for fee waiver under Indiana Code § 33-37-3- 2(b); and
(c) either: (i) was an active member in good standing in Indiana but is currently registered as inactive or retired under Rules 2(c) or (d), respectively; or (ii) has been admitted to practice law in the highest court of law in any other state and who is in good standing and has no pending disciplinary proceedings in each state of admission.
(d) As used in clause (c)(ii), "good standing" shall mean having been an active member of the bar of another state and currently holding a law license in that state as an active, inactive or retired member.
Attorneys licensed to practice pro bono publico can appear before a court or tribunal of Indiana jurisdiction, prepare legal documents, render legal advice and provide other pertinent legal services free of charge. They are not allowed to take any payment in return for their volunteer work and must designate on all emails and other documents that they hold pro bono publico status.
Lawyers licensed as pro bono publico attorneys are considered lawyers affiliated with the bar of the state and are subject to the Rules of Professional Conduct, must complete three hours of approved continuing legal education each year — including at least one hour on professional responsibility — and are subject to professional discipline in the same manner as members of the bar of Indiana.
If a pro bono publico attorney becomes a member of the bar of Indiana, their license granted via Rule 6.2 is suspended.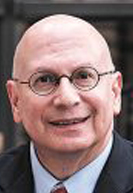 As of Nov. 24, the Indiana Roll of Attorneys listed just eight pro bono publico attorneys active in the state.
While the number of applications has been low so far, Indiana Office of Admissions & Continuing Education Executive Director Bradley Skolnik said he believes the rule change is still making a difference.
"I think it's a very good idea, and while it may seem like the program has gotten off to a bit of a slow start because there are only eight attorneys thus far applied, that's eight attorneys who otherwise wouldn't be able to provide these pro bono services," Skolnik said.
Appealing to Hoosier transplants
Lawyers licensed pro bono publico aren't just retired attorneys like Bauer.
Some attorneys have used pro bono publico to jump into Hoosier law headfirst while they are in the process of getting their foreign attorney license. Others are using it as a starting point in getting back into the field.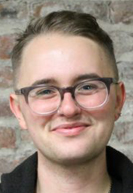 When Asher Waite-Jones moved to Bloomington after his partner took a job with Indiana University, he was in active, good standing with the California bar.
Waite-Jones had worked as a practicing attorney for four and a half years in the Golden State before moving and was just six months short of meeting the qualifications of being able to apply for a foreign attorney license in Indiana.
Now, Waite-Jones said he's working pro bono publico for Indiana Legal Services on expungements across the state until he hits the five-year mark allowing him to apply for the foreign attorney license. Those practicing with a pro bono publico license can apply toward the minimum practice requirements for provisional admission of foreign license under Admission and Discipline Rule 6, Section 1.
"I think it's a fantastic program. There's almost nothing you can't do as a pro bono publico attorney," Waite-Jones said. "I think, for me, I went to law school knowing I wanted to be a public interest attorney. I knew that I only wanted to represent clients living in poverty. If someone is already a pro bono attorney, and you want to work with low-income clients, it's a fantastic way to waive the bar requirement and waive into Indiana on a shorter timeline basis."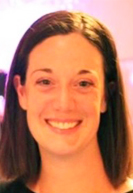 Gina Frey graduated from the University at Buffalo School of Law in New York in 2003 and went on to work at The Children's Law Center as an appellate attorney.
Eleven years ago, Frey became pregnant and decided to stay at home while her children were small. Her family later moved to Indiana, and now, with her youngest at 11 years old, she recently decided to return to the legal world.
So, Frey reached out to the Indianapolis Legal Aid Society about volunteering her time, and they told her about pro bono publico.
"I didn't think I could get any legal work, as I had been out of the 'game,' so to speak, for a number of years," Frey said. "I was looking for ways to kind of get my foot in the door around legal work. I sent my resume to their office manager and their general counsel reached out to me and told me about (pro bono publico). I was excited at the prospect of returning to legal work and dove right into it."
Frey has worked with ILAS since last February, primarily helping individuals get their driver's licenses reinstated.
"I've found the attorneys there warm and welcoming and getting me up to speed," Frey said. "You have some concerns being away for so many years — you want to make sure you're doing everything ethically and competently and putting your best foot forward for the clients."
Frey has been so inspired by her work as a pro publico attorney that she said she plans on taking the Indiana bar exam in February.
"I'm really happy to be back at it and trying to help people — even if it's a small piece," she said.•
Please enable JavaScript to view this content.