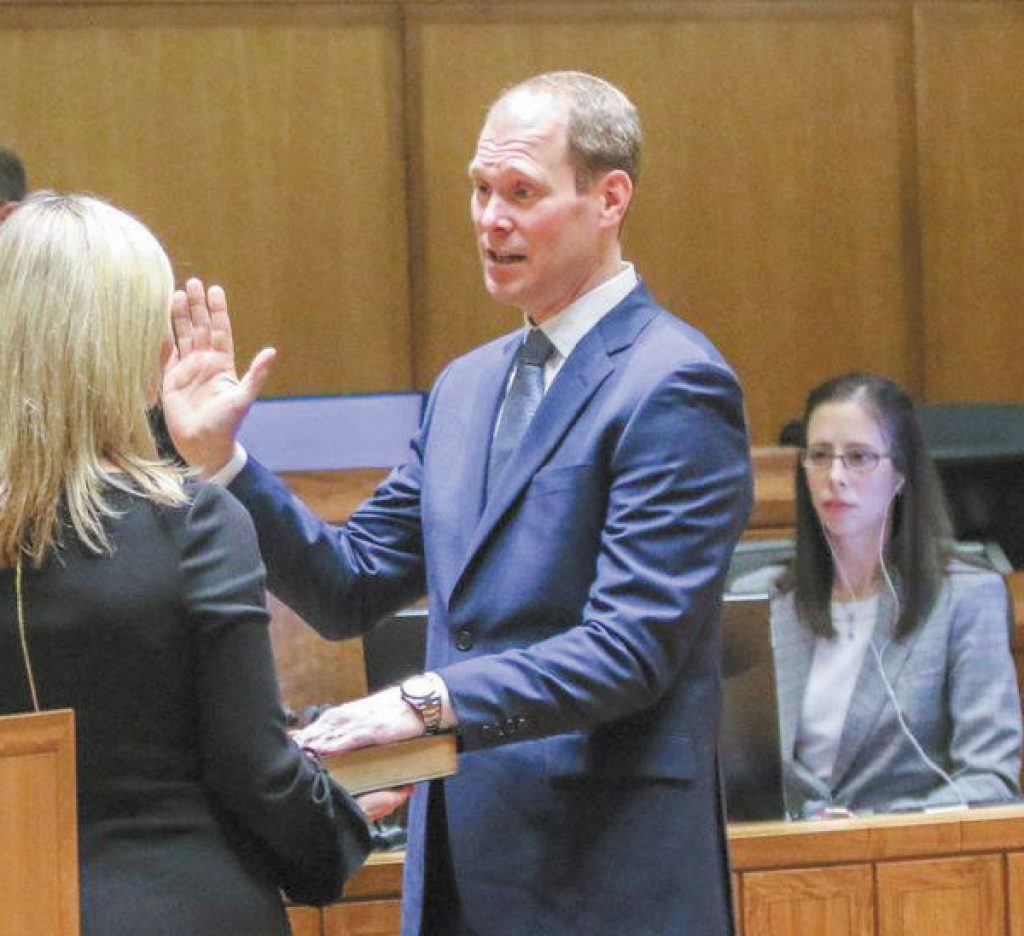 In the age of smartphones, it's a common occurrence. You're in a hurry, so instead of stopping to type out a text, you call up Siri or Alexa or whatever digital assistant you use and dictate your message. Sometimes your digital assistant gets it right, but sometimes, she gets it very wrong.
A misunderstood voice-to-text message might not be a big deal for day-to-day affairs. But in court, words matter, and even one mistake in messaging can make or break a case.
It's for that reason that court reporters, a long-established profession within the legal industry, strongly dispute the notion that voice-to-text technology or other artificial intelligence could replace them in a courtroom. Even in the age of a pandemic that forced court proceedings into the digital world, reporters insist that a human element is needed to create an accurate record.
Even so, digital recording is growing, and there's a lot of charged sentiment surrounding the use of AI in court reporting, industry experts say. According to some, there's a middle ground to be found: embracing technology to increase efficiency while also relying on humans for nuance.
But will that middle ground one day give way to a tech-dominated court reporting industry? Skeptics maintain the answer is yes, but reporters insist the answer is no.
Tech evolution
When Christine Phipps graduated from court reporting school in 1994, she was among the first of her colleagues to have her own compact computer. Her writer weighed about 10 pounds, used only black and white ink and had about two megabytes of memory.
Ashley Stokes entered the profession in 2005, and even then it was common for reporters to take notes by hand. Computers were available, but she still learned her trade on a manual stenographic machine.
Today, Phipps works on a sleek machine that weighs just one or two pounds. A Florida-based reporter who is president of the National Court Reporters Association, Phipps has seen dramatic change in the technology her industry uses even in the last decade.
For example, when Phipps opened her firm in 2010, she was among the first to give a seminar on web conferencing, and it would be another two years before she was asked about remote depositions. Even as recently as 2019, Phipps said her firm, Phipps Court Reporting, was doing fewer than 100 remote depositions per year.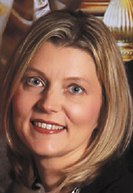 Even so, the reporting industry has been slowly evolving alongside technology, reporters say. Stokes — a reporter in the Indiana Northern District Court and president of the Indiana Court Reporters Association — said even though she takes notes stenographically, her computer is now equipped with audio software that enables her to review and produce a transcript more quickly. Her Northern District colleague Stacy Drohosky, who is immediate past-president of the Indiana association, also pointed to a tech development that reporters say revolutionized their industry: realtime reporting.
With realtime reporting software, a live feed of the transcript is instantly made available to judges, counsel, litigants and witnesses. Parties can follow along on an iPad, for example, and can use the transcript during sidebars or when making motions.
Drohosky is assigned to Indiana Northern District Judge Philip Simon, and she has seen him use her realtime transcript to make quick rulings and move on to other issues in a case. Law clerks, too, appreciate the software, she said, because it enables them to quickly draft orders for their judges.
But even realtime reporting has gone through a technical evolution. When it was introduced, Phipps recalls having to bring cables to court to connect her computer, creating a distraction in the courtroom as she set up the technology. The process started to become more streamlined in the early 2010s, she said, and today, providing a realtime transcript is as simple as typing.
"Words speak for themselves," Phipps said, "so you need to be able to access them."
COVID changes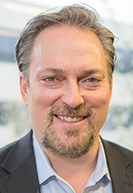 Then came the pandemic, forcing the entire legal industry, reporters included, into a virtual environment. That transition created new responsibilities for reporters, according to Tony Donofrio, chief technology officer for national court reporting agency Veritext.
Reporters have always had "officiating duties," Donofrio said, such as administering oaths to witnesses in court and depositions. But the move to virtual proceedings created more nuance in that role.
"Things like host control for the web conference — the reporter has to be prepared to provide sharing privileges to an attorney. They've been asked to share their screens to share evidence for discussion," he said. "They have to allow people to enter the room in a Zoom conference. … It's nothing huge, but there's a lot of little things they now have to be prepared for and comfortable with."
Pre-COVID, Stokes did not work on many remote hearings, but she had done a few, so she was familiar with the concept when courts went virtual, and the transition to remote proceedings was not as jarring as some feared. For her, it was a matter of getting through the jitters of her first remote proceeding to find her footing.
Attorneys took to Zoom quickly because of the convenience the platform provides, Drohosky said, but she found that their convenience could sometimes make her job more difficult. When she first moved to remote hearings, she had to remind lawyers to speak clearly and avoid speaking over each other so that she could capture the record as well as she could during an in-person proceeding.
"You can sit there and get the gist and still be able to get through the hearing," Drohosky said. "But for the reporter, we can't just get the gist. We have to be able to get everything you're saying."
The human element
There are two main reporting methods, Donofrio said: traditional stenographic reporting and digital reporting. He describes those methods as playing the same role but with different tools — the former translates proceedings from stenography into English for a transcript, while the latter translates digital audio directly into a transcript.
Digital recording is useful from an efficiency perspective, Donofrio said, though he acknowledged that lawyers need to hire a stenographic reporter if they want the level of efficiency provided by realtime reporting. He said there is a "misunderstanding" in the industry as to the role digital technology can play in producing a transcript.
Technology, as it stands now, is not equipped to take the place of a human reporter, he said, and it may never be. Drohosky agreed, noting that she can interrupt the parties to ask for clarification if she misses a word or phrase. Technology, however, would simply insert the word "inaudible" into the transcript.
Phipps also pointed to the issue of differing dialects. A non-native English speaker testifying in a medical malpractice case might pronounce the word "skeletal" as skee-lee-tal, she said, and voice-to-text technology would capture the word in that manner. She, however, would know that the witness meant "skeletal" and would transcribe accordingly.
Jargon is also an issue, Donofrio said — not just legal jargon, but the language specific to the issue being litigated, such as intellectual property. An experienced reporter might be familiar with the relevant terminology, but a digital recorder would not.
Still, Donofrio maintains that digital recording is here to stay, and he views it as the role of Veritext to equip reporters to adapt accordingly. Those in the industry say they've always been willing to adapt to new tech, which is why their industry has stayed relevant for more than 100 years.
"I always remind people when they still tell me that a tape recorder is going to take my job, 'Here I am 25 years later, still doing my job better than I did 25 years ago,'" Drohosky said. "It's because of the technology — we've just kept up with the technology and kind of tried to stay a step ahead."•
Please enable JavaScript to view this content.