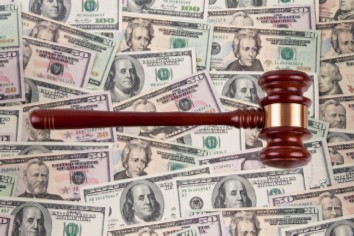 The Court of Appeals of Indiana has reversed and remanded a Hendricks Superior Court order on the division of marital assets and a father's child support obligation to his special needs adult daughter.
The dispute involves Mark A. Wilson and Teresa C. Wilson, who married in 2001 and were divorced in 2022. The two have a daughter born in 2002, who is identified in court documents as "E."
In connection with the divorce, the court awarded 54% of the marital assets to Teresa, giving her $50,540 more than Mark.
The court also awarded Mark an Ameritrade account that contains settlement money he received following the loss of his right leg in a motorcycle accident seven years earlier. The court's opinion does not say how much money is currently in that account.
Finally, Mark was ordered to pay $262 per week in child support.
In appealing the decision, Mark argued the trial court did not offer findings to support the unequal division of marital property. He also argued the court should have set aside the Ameritrade account before dividing the marital property because his intent was to use that money to cover his potential future medical expenses.
But Teresa argued that both she and Mark Wilson were listed as owners of the Ameritrade account and that the parties had used the account's funds to pay for marital expenses.
The appeals court agreed with the father's position, writing, "… we remand to the trial court to either follow the statutory presumption or to set forth its rationale for deviating from the presumption that an equal division is just and reasonable. The court's findings on remand should include its reasons for its treatment of the personal injury settlement funds remaining in the Ameritrade account."
During the divorce proceedings, Teresa testified that her daughter received about $840 per month in Social Security disability payments and that the daughter also received Medicaid benefits that covered most of her medical bills.
Mark argued the lower court erred when it did not consider his daughter's Social Security payments in calculating his child support obligation. But Teresa argued that because she received and was responsible for E.'s Social Security income, the court did take those payments into consideration when calculating child support.
On that point, the Court of Appeals wrote, "In light of the record, we remand for the trial court to determine and make findings as to whether E.'s overall financial needs are satisfied in whole or in part by the Social Security benefit she receives and for entry of Father's support obligation which, if appropriate, includes an adjustment for the income E. receives in Social Security benefits."
The opinion in the Court of Appeals case, Mark A. Wilson v. Teresa C. Wilson, 22A-DC-1949, was written by Judge Elaine Brown. Judges L. Mark Bailey and Leanna Weissmann concurred.
Please enable JavaScript to view this content.