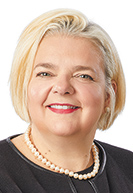 By Carrie Doehrmann, Danielle List and Tim Hagerty
It has been just over one month since President Joe Biden was sworn in as the 46th President of the United States, and he is delivering on his promise to move quickly. Biden has signed more executive orders in his first 30 days than any president in U.S. history. Perhaps another record-breaking instance is the proportion of these actions that relate to energy and environmental policies. On his first day in office, Biden gained worldwide attention worldwide by rejoining the Paris Agreement on climate change, revoking the permit for the Keystone XL pipeline, and placing a temporary moratorium on all oil and natural gas leasing activities in the Artic National Wildlife Refuge. He also issued a non-exhaustive list of agency actions promulgated during the Trump administration that would be reviewed for consistency with the policies set forth in Biden's Executive Order 13990 on Protecting Public Health and the Environment and Restoring Science to Tackle the Climate Crisis ("EO 13990").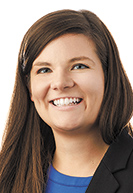 Coal combustion residuals rule review
One such area of regulation that is already seeing movement on the state and federal level concerns coal combustion residuals (CCR). CCR, also known as coal ash, is the waste byproduct produced by coal-fired power plants. While CCR can be beneficially reused in products such as concrete and wallboard, the sheer amount of CCR produced by a given coal-fired power plant necessitates disposal, which is generally done through dry landfills or wet surface impoundments.
The CCR Rule, found in 40 C.F.R. Part 257, Subpart D, was initially promulgated by the Obama Administration in 2015 and sought to create nationwide minimum criteria for the disposal of CCR in dry landfills and surface impoundments. Some of the more notable criteria on these disposal units include the requirement for robust liners, fugitive dust control and run-on/run-off control, and groundwater monitoring to detect any potential leaks from landfills or surface impoundments and corresponding corrective action requirements if impacts are detected above drinking water or comparable standards. The 2015 CCR Rule also imposed restrictions on where units could be built, including a prohibition on units built in the uppermost aquifer, in wetlands, in fault areas or seismic impact zones, or in other unstable areas.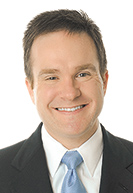 While the CCR Rule was initially self-implementing, Congress passed the Water Infrastructure Improvements for the Nation Act, or the WIIN Act, into law in 2016, which authorized the U.S. Environmental Protection Agency to approve state permitting programs for CCR units. Pursuant to this change, authorized state programs must still either be "at least as protective" as the standards set forth in the CCR Rule or incorporate the federal rules directly; however, this change nonetheless provides flexibility for states to base requirements on site-specific conditions as opposed to the one-size-fits-all approach of the CCR Rule.
The CCR Rule underwent even more changes during the Trump administration when the D.C. Circuit upheld certain challenges by environmental groups in USWAG v. EPA, 901 F.3d 414 (D.C. Cir. 2018). In particular, the D.C. Circuit invalidated provisions in the CCR Rule that allowed for the continued operation of unlined impoundments, the treatment of clay-lined impoundments in the same manner as geomembrane-lined impoundments and the exemption from regulation of legacy ponds at inactive facilities.
In response to the USWAG decision, the Trump EPA promulgated a series of rules that sought to address these defects in addition to revising other closure provisions. One such notable change included in the Trump CCR Rule amendments is a provision allowing a facility to consider both its CCR and non-CCR waste when calculating its capacity to manage its waste in a CCR surface impoundment. By considering non-CCR waste in addition to CCR waste, it is likely that, due to lack of capacity to manage these wastes, more facilities will be eligible to receive extended alternative closure deadlines for CCR surface impoundments that are required to close under the CCR Rule, including all unlined impoundments required to be closed pursuant to the USWAG decision.
These changes, some of which became effective as recently as December 2020 under the Trump administration, have already been slated for review by the Biden administration for consistency with the policies set forth in EO 13990. It is expected that this area will continue to be a very active target for regulation and challenges by both environmental and industry groups alike. It is also anticipated that states seeking approval for their own CCR permit programs will be subject to stricter scrutiny from the Biden EPA in determining whether the state program is at least as protective as the federal rules. To date, EPA has only approved state CCR permit programs in Georgia and Oklahoma and is currently reviewing an application from Texas.
What could this mean for Indiana?
Indiana's history with attempts at CCR regulation is long. Beginning in 1997, Gov. Frank O'Bannon assembled a working group of stakeholders intent on developing a CCR disposal rule that would accommodate the needs of industry and environmentalists. The rule did not see the light of day and was abandoned when EPA indicated that it intended to regulate CCR disposal. The regulation of CCR has gained increased attention in Indiana, where the disposal of CCR and the process for closure of CCR units is a continued and growing concern. Although Indiana has not developed a state CCR permit program to enforce the CCR Rule under the WIIN Act, the Indiana Department of Environmental Management (IDEM) continues to review closure applications for CCR units.
This year, there have been two bills introduced in Indiana's General Assembly — Senate Bill 367 and House Bill 1469 — that seek to increase the stringency of Indiana's regulation of CCR. If enacted, these bills would, among other things, prohibit CCR units from being built in 500-year flood zones or areas that come into contact with groundwater at any point in the year. The proposed legislation would also prevent the CCR units from being placed in areas where there is the potential for migration of hazardous constituents of the coal ash into the uppermost aquifer of the site or in impoundments that do not have liners compliant with the federal liner design criteria or that is otherwise structurally unstable. Given the locations of most of Indiana's active CCR units, the practical effect of these proposals would be to require many Indiana utilities to excavate their coal ash and move it to a location that complies with these additional restrictions prior to being approved for closure.
Not surprisingly, the response to SB 367 and HB 1469 has been varied. Environmental groups urge that these changes are necessary to protect human health and the environment while many industry groups argue that such requirements will be prohibitively expensive and may, in turn, result in costs that are passed on to consumers. It does not appear that SB 367 or HB 1469 are moving this session as neither bill received a committee hearing. This, of course, makes the focus on any potential changes made on a federal level by the Biden administration even more salient.•
• Carrie Doehrmann and Tim Hagerty are members and Danielle List is an associate at Frost Brown Todd LLC. Opinions expressed are those of the authors.
Please enable JavaScript to view this content.