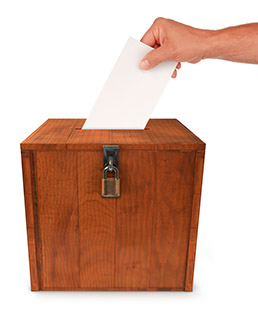 The U.S. attorney for the Northern District of Indiana has appointed an assistant United States attorney to lead the efforts of his office in tandem with the Justice Department's national Election Day Program.
Assistant U.S. Attorney David E. Hollar was appointed to serve as district election officer for the Northern District of Indiana with the Nov. 8 election in sight.
As the district election officer, Hollar will oversee the district's handling of election-related complaints, including voting rights concerns, threats of violence to election officials or staff, and election fraud, in consultation with Justice Department headquarters in Washington, D.C.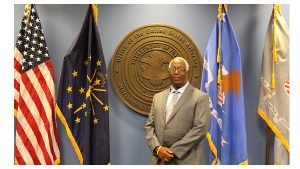 "Every citizen must be able to vote without interference or discrimination and to have that vote counted in a fair and free election," Clifford D. Johnson, U.S. attorney for the Northern District of Indiana, said in a news release. "Similarly, election officials and staff must be able to serve without being subject to unlawful threats of violence. The Department of Justice will always work tirelessly to protect the integrity of the election process."
The program also seeks to ensure public confidence in the electoral process by providing local points of contact within the department for the public to report possible federal election law violations.
Hollar will be on duty while the polls are open, both during early voting and on Election Day. Concerned citizens can contact Hollar at 219-937-5500.
Complaints concerning possible violations of federal voting rights laws can also be made to the DOJ's Civil Rights Division by calling 800-253-3931 or via an online complaint form.
Additionally, the FBI will have special agents available in each field office and resident agency to receive allegations of election fraud and other election-related abuses on Election Day. The local FBI field office can be reached at 317-595-4000.
In the Indiana Southern District, assistant U.S. attorney Tiffany J. Preston is serving as election officer.
Please enable JavaScript to view this content.