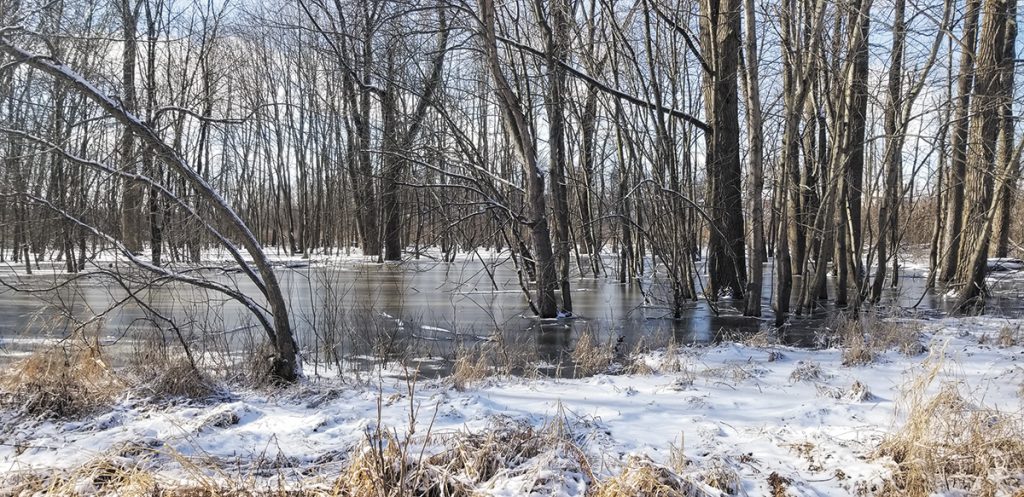 A controversial bill that would do away with state regulation of Indiana's wetlands is on the fast track to becoming law, throwing environmental agencies and conservation advocates into a frenzy.
Nine Republicans joined 10 Democrats in opposing Senate Bill 389, which cleared the Indiana Senate by a 29-19 vote earlier this month. The bill, authored by Republican Sen. Chris Garten of Charlestown, is now before the Indiana House. Garten's legislation would repeal Indiana's Isolated Wetlands Law, adopted in 2003 to create a category of state regulated wetlands that are not directly connected at the surface level to lakes, rivers and streams.
The 2003 law established a classification system for wetlands and a set of general permits, exemption criteria and individual permitting authority for the Indiana Department of Environmental Management to regulate the placement of dredged or fill material into non-exempt isolated wetlands.
During a Senate Committee on Environmental Affairs hearing, Garten said the purpose of SB 389 is to bring Indiana in line with the federal definitions and the most up-to-date Clean Water Act guidance. But opponents of the measure argue the bill will leave 80% of Indiana isolated wetlands without any protection.
What do wetlands offer?
Based on how former President Donald Trump's administration defined wetlands, federal regulation under the Clean Water Act would apply to 20% of Indiana's remaining wetlands. IDEM, which testified in opposition to SB 389, stated that Indiana has already lost 85% of its original wetlands since early settlement.
Wetlands play a critical role that offer a wealth of important functions to the state, said Indra Frank, director of environmental health and water policy at the Hoosier Environmental Council. That includes their role in reducing flood risk, protecting water quality, recharging groundwater and sustaining a diverse and unique wildlife habitat.
"An acre of wetland can absorb 1 to 1.5 million gallons of water," Frank said. "So when we have these big storms, wetlands act like giant sponges on the landscape to absorb that excess water and then release it gradually after the storm into local streams or downward in the groundwater."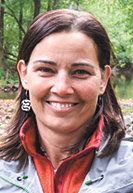 Wetlands are critical to purifying and sustaining clean drinking water for Hoosiers, said Julie Borgmann of the Red-tail Land Conservancy. But she said the unique ecosystems fostered by wetlands can't speak for themselves.
"There's a specific group of plants, grasses, brush that live in these wet areas, and they support many types of insects and are home to amphibians, reptiles, mammals and birds," Borgmann said. "When the soils and the water is disrupted and destroyed, it all comes tumbling down."
'Extremely alarmed'
The first reaction Frank remembers upon hearing about SB 389 was shock.
"This is an extreme bill," she said. "To put it succinctly, HEC believes Indiana will pay a high price in flooding and damage to water resources and wildlife if this bill passes."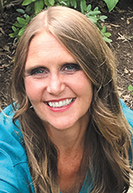 The bill equally surprised Jill Hoffmann, executive director of the White River Alliance, who has spent the past 20 years in the water resource business.
"I was appalled that we would be taking such a giant step backward in regard to our water resources management when we have all come to learn how interdependent and critical those resources are," Hoffmann said.
Hoffmann, a scientist by training, said that when she looks around at the state's landscape, wetlands are its most critical ecosystem.
"It's easy to look at how a specific regulation can cause a specific interest group to have heartburn or concern or frustration, and that's all understandable. But we are talking about resources that service the whole and are critical to all of our well-being, so we have to start prioritizing them as such," she said.
Borgmann agreed, adding that she was alarmed when she heard about the legislation.
"We tend to work in the business of forever when we protect land. We are working hard to identify these remaining wetlands and make sure that they are protected as much as possible," she said. "We have a system that allows for economic development and allows for building. We're not against that at all. Yet it seems like we have a system that works to protect our wetlands and allow growth and development, and this bill just removes all of that."
Along with IDEM, the Indiana Department of Natural Resources and numerous environmental advocates, hunting and sporting groups oppose the bill. But farmers and land developers support the legislation, arguing the state's regulation of wetlands just adds to the complex web of hoops they have to jump through in order to work the land.
"Despite the due care that they use, (farmers) still find themselves ensnared in complicated regulatory matters with the departmental agencies at the state and federal level," said Jeff Cummins, associate director of policy engagement at Indiana Farm Bureau. "They want respect for their private property rights and their livelihoods, and we support a more stringent approach with regard to wetlands."
Christian Rector, vice president of acquisition and entitlement for Arbor Homes/Silverthorne Homes, testified that the disturbance of just one acre of wetland can result in required payment for four acres of compensatory mitigation.
"These costs add up quickly and in some cases can easily reach over $1 million for a project," Rector said. "… The impact of these costs can have an impact on housing that can only be measured in the direct cost passed on to homeowners."
Similarly, Rick Wajda of the Indiana Builders Association said the recently changed definitions under the Clean Water Act that exclude wetlands put Indiana at a competitive disadvantage with other states "as it relates to the cost of development and what property owners can and cannot do with their property."
Garten did not respond to a request from comment on the legislation.
Federal action?
Federal protections applied to about 60% of Indiana's wetlands under the Obama administration. That number changed to 20% when the Trump administration changed those regulations last year.
President Joe Biden's administration could expand federal protections for wetlands, but Hoffmann said that could take years of rulemaking. Meanwhile, challenges to the Trump rules continue to play out in federal court, with the new administration signaling opposition to rolling back protections.
"If this bill passes it would literally open up the door for the dozers to start draining those wetlands come July," she said.
In the meantime, opponents of the bill are anxious to see how things play out on the House floor. Borgmann said while she can't predict what will happen if the bill becomes law, she fears that threatened species and wetlands could become extinct.
"Not a lot of people see the wonder in a kid's eye when they see a salamander for the first time," she said. "I wish we could take our legislators who are making decision on this bill out to a wetland to hear the deafening chorus of the spring peeper frogs and to see the migratory birds that come to roost and sing in the evening as they make their way down south. They would be extremely moved."•
Please enable JavaScript to view this content.