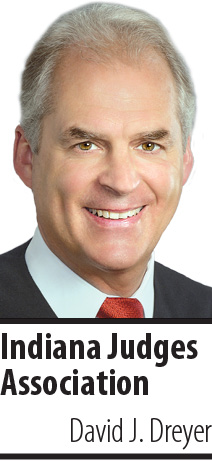 "Remote work is the future of work."
— Alexis Ohanian, Reddit co-founder
* * *
"Yours truly has never worked out of an office, and never will."
— Richard Branson, founder and chairman of Virgin Group
* * *
" …(C)ommon stereotypes don't match reality … We need to de-parent, de-gender, and de-age the perception of the flexible worker."
— Cali Williams Yost, CEO and founder of Flex+Strategy Group
When the pandemic arrived, my court staff and I huddled to review and reschedule three weeks (so we were told then) of upcoming court settings. Although not sure how to pull it off, I kept two hearings on the calendar because of the urgency and subject matter of the cases. They were conducted by Zoom sessions (not Webex), hosted by the parties (not the court) — and we just went step-by-step with no precedent. But it worked. And it has been working well since. Although we have been able to have "in-person" hearings for almost two months, many parties ask to remain remote. And it still works.
When we Marion County judges were approached about a new justice center, I cautioned (resentfully) that any prudent court planning for the next 50-75 years could not justify much money for civil cases, and maybe not as much as criminal matters have required. As we all know, technology allows centralized filing, centralized scheduling, less staff, less required space, etc. We trial judges are learning what our appellate judges already know. The future of our work is not "in person." Indeed, that future may be now, whether we like it or not.
Strangely, Indiana state judges' First Amendment rights may seem similarly affected, but indirectly. A recent advisory opinion of the Indiana Commission on Judicial Qualifications (the judges' disciplinary commission) concludes that a judge's participation in public events "aimed at addressing social issues" can be allowed, but only if it doesn't "impinge upon the independence, integrity, and impartiality" that judges are required to promote and uphold. The opinion notes examples of circumstances that make a difference, most notably, whether the participants in the event know if the judge is there. (So if I wear a mask as currently required, can I go to any protest I want? That's a different story.) But there is a behavioral connection between our remote professional future and rules limiting a judge's personal activities. Both involve an aspect of being not "in-person." So while we might be remote to do a hearing, consider the prospect of people attending a political rally remotely, as well — although a judge would have to wear a disguise, I guess. Overall, the opinion did not address any limits of a judge's First Amendment rights on Zoom.
The larger question we face is: Will we ever meet again?
We all understand the day-to-day dilemma the whole world now lives. In the world of courtrooms, it has been studied even pre-COVID. In Richard Susskind's book "Online Courts and the Future of Justice," examples of online courts in the U.S. and other countries ask whether "court is a service or a place."
We are getting ready to restart jury trials, the rich epic examples of American democracy — all because juries are real and face-to-face, not "virtual." Our remote reality might lead us to believe we are more prudent to see the writing on the Webex wall and start planning voir dires that jurors can access in their kitchens; testimony from witnesses in their cars; and deliberations in online "meeting rooms." The pandemic, of course, has become a mother of invention. But when we return, as we are all committed, to whatever "new normal," let's pledge as much "in-person" as the ongoing 21st century court system will allow. In the meantime, some tidy suggestions to enhance our litigation experience may include:
• Judge holograms: This technology has been ignored during the pandemic. The judge can literally appear in person life-size, but without physically being there!
• Artificial intelligence: Minor League Baseball has already tried this to call balls and strikes. The actual judge might be remote to handle the trial, but objections would be ruled by the computer online. Think how much time would be reduced (not to mention frivolous objections).
• Graphic court designers: Probably more suited for the younger attorneys and litigants. The court could be stylized into a gaming format allowing the participants to appear animated to best represent their respective themes, but the faces would be live on each figure! (Might have to get Indiana Supreme Court permission for this one.)
Our ancestors lived lives that were full of many more travails and full of much more hope. Our court histories are replete with stories about the courage of lawyers and judges working faithfully for the sound survival of law and our system of justice. Today demands no less. Whatever the format, let us hope that the quality of our courts will be always "in-person."•
• Judge David Dreyer has been a judge for the Marion Superior Court since 1997. He is a graduate of the University of Notre Dame and Notre Dame Law School. He is a former board member of the Indiana Judges Association. Opinions expressed are those of the author.
Please enable JavaScript to view this content.