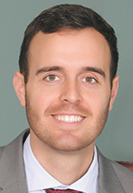 By Mark Hatfield
Late in 2019, COVID-19, a contagious and potentially deadly coronavirus was born. By late winter 2020, COVID-19 had made it onto the world stage and was spreading at an unprecedented rate. Today, much of the world, including the state of Indiana, is still dealing with the effects and spread of COVID-19. However, in an attempt to spur stagnant economies, restrictions have slowly been lifted, and nonessential businesses have started to reopen. While the return to work is presumably a shot in the arm for economies, it may also mean increased liability for employers and their worker's compensation insurers.
Unfortunately, as more employees are able to leave home and return to their traditional workplace with peers, exposure increases by default. Given the increased interaction, Indiana worker's compensation defense attorneys may be seeing just the beginning of their indirect battle with COVID-19. This article sheds light on Indiana's treatment of diseases in the worker's compensation setting and describes what an employer, its insurer, and its defense attorney should expect if faced with a COVID-19 claim. To understand how COVID-19 cases might play out before Indiana's Worker's Compensation Board, a brief examination of Indiana statutory law covering occupational diseases is paramount.
Occupational Diseases and Ordinary Diseases of Life?
Indiana is one of several states that specifically defines the term occupational disease and in its definition of the term, Indiana Code § 22-3-7-10(a) reads as follows:
"[A] disease arising out of and in the course of the employment. Ordinary diseases of life to which the general public is exposed outside of the employment shall not be compensable, except where such diseases follow as an incident of an occupational disease as defined in this section."
In harmony with the worker's compensation statutes concerning acute physical injuries, a disease must arise out of and in the course of employment to be deemed compensable. Subsection (a) further explains that "… ordinary diseases of life to which the general public is exposed outside of employment shall not be compensable." By now, we know enough about COVID-19 to conclude that the general public is susceptible to being infected by it. While certain demographics, particularly the elderly and immunocompromised, tend to experience more severe effects, COVID-19 has been indiscriminate in its spread. Unlike diseases that can be tied to exposure to certain chemicals or industries, COVID-19 can infect anyone. In evaluating a COVID-19 claim to determine its compensability, this is a good sign for employers and worker's compensation insurers; however, the analysis does not stop there.
While Indiana Code § 22-3-7-10(a) does exclude ordinary diseases of life, which presumably includes COVID-19, subsection (b) provides a set of standards that constitute an exception to that general rule and, when satisfied, could lead to a compensable claim.
The Exception to "Ordinary Diseases of Life"
In order for an employee to overcome the "ordinary disease of life" nature of COVID-19, the elements outlined in Indiana Code § 22-3-7-10(b) must be met. Indiana Code 22-3-7-10(b) reads as follows:
"A disease arises out of the employment only if there is apparent to the rational mind, upon consideration of all of the circumstances, a direct causal connection between the conditions under which the work is performed and the occupational disease, and which can be seen to have followed as a natural incident of the work as a result of the exposure occasioned by the nature of the employment, and which can be fairly traced to the employment as the proximate cause, and which does not come from a hazard to which workers would have been equally exposed outside of the employment. The disease must be incidental to the character of the business and not independent of the relation of employer and employee. The disease need not have been foreseen or expected but after its contraction it must appear to have had its origin in a risk connected with the employment and to have flowed from that source as a rational consequence."
A claim for COVID-19 would ostensibly have to meet these stringent requirements to overcome its noncompensable status as an ordinary disease of life and be deemed a compensable occupational disease claim. If there were no way to connect the disease to the employee's workplace, or if the disease were not fairly traceable to the employment as the proximate cause, it would not be compensable. Nor would it be compensable should the disease arise from a hazard to which the employee would have been equally exposed outside employment. This last hurdle may be the most difficult to overcome unless the employee can prove limited exposure outside work or an increased exposure arising out of employment duties.
Indiana Occupational Diseases Caselaw
Nearly all Indiana's occupational disease cases focus on diseases such as asbestosis that are often traced to a certain industry or chemical exposure. Acknowledging the novelty of COVID-19, the analyses presented in those cases are still vital in addressing how COVID-19 claims may be treated. In one such case, Schwitzer-Cummins Co. v. Hacker, 112 N.E.2d 221 (Ind. App. Ct. 1953), the Indiana Court of Appeals decision stated that the Occupational Disease Act,
"… merely provides that where the diseased workman works in surroundings and conditions which are usual, common, and ordinary in all employments, he cannot, simply because he becomes a victim of a disease while working for his employer, claim compensation therefor. But when his surroundings and conditions of work possess within themselves inherent risks, dangers, and hazards which are not present in other employments, and he contracts a disease due to his working amid and exposure to such risks and hazards which furnish the roots or cause of the disease from which he suffers, resulting in his disablement, compensation therefor is afforded." Hacker, 112 N.E.2d at 225.
In Hacker, a milling machine employee was found to have experienced a compensable occupational disease because his employment required him to breathe deeply for long hours in a poorly ventilated room with dust, iron particles, and irritating chromates and oxides. The Court of Appeals, discrediting the multiple arguments of the employer, affirmed compensability, finding the employee's bronchiectasis was incidental to his employment. The court also discussed the "ordinary disease of life" concept and stated:
"[t]he employee's disease may be of a class or nature which the members of the general public may acquire under ordinary and usual circumstances and conditions but, if the disease from which he suffers did not in fact arise out of such usual and ordinary circumstances and conditions and was in fact occasioned as a result of being subjected to risks and hazards afforded by the particular, peculiar, or unusual conditions of work in his employment, he would be entitled to the benefits of the statute upon the proper legal establishment of such facts in accordance with the procedure required for an appropriate finding of the Industrial Board. The question is not whether the workman has a disease which is more or less common to others of the general public, but whether the particular conditions of this work were such as to cause and did cause him to acquire the disease." Id.
While the breakdown in Hacker is useful, COVID-19 poses its own legal challenges. Based on what is known about COVID-19, it is not married to a certain industry or environment. Because COVID-19 has spread so rapidly without regard to places or persons, Indiana employees who contract COVID-19 face a unique challenge in proving they contracted the disease at their place of employment. However, just because the burden seems daunting for COVID-19-positive employees, Indiana defense attorneys need remain vigilant as the right set of facts could easily turn the compensability analysis on its head.
The Right Set of Facts
As Indiana's Occupational Disease Act and Worker's Compensation Act are written, a COVID-19 claim could be deemed compensable under the right fact pattern. Other jurisdictions have reached similar results for seemingly ordinary diseases of life. In Russell v. Camden Community Hospital, 359 A.2d 607 (Me. 1976), a nurse's aide contracted tuberculosis after attending a patient suffering from a caseating tuberculosis ulcer. The aide's infection was deemed compensable, and the court concluded the disease had a "direct causal connection between the duties of the employment and the disease contracted," See also, Sacred Heart Medical Center v. Carrado, 92 Wash. 2d 631, 600 P.2d 1019 (1979), wherein a nurse contracted hepatitis and was able to prove she contracted it in the course of her employment by showing that her job duties exposed her to a greater risk of getting hepatitis and that none of her activities outside work involved such exposure.
Given the right set of facts, it is certainly not unreasonable to expect a similar result in Indiana. For example, essential workers in Indiana (e.g., nurses, hospital administrative staff, and others) who have been exposed to COVID-19-positive persons as part of their job duties, may be able to present a set of facts that satisfy the exception language of § 22-3-7-10(b); particularly if they have limited exposure outside work. Of course, every situation presents its own peculiarities, but in these essential-worker hypotheticals, compensability determination for COVID-19 claims would seem to lean in favor of the exposed employee.
Responses from other jurisdictions
Several states have taken unprecedented steps to provide employees, particularly those with essential jobs, with additional protection when it comes to COVID-19. In California, for example, emergency relief orders have been issued that, in limited situations, flip the burden of proof when it comes to compensability of COVID-19. See Executive Order N-62-20. More specifically, if employees were required to work outside their homes between March 19 and July 5, 2020, and contract COVID-19, the disease is presumed to have arisen out of and in the course of employment. It is then the employer's burden to prove COVID-19 was not contracted at the place of employment. Similar "burden-flipping" approaches have been followed by several other states nearer to Indiana, including Kentucky and Michigan.
To date, Indiana and multiple other jurisdictions have left their approach to analyzing occupational disease act claims unchanged. The impact of these decisions has yet to be determined, but as employees return to work across the nation, we will undoubtedly see a number of worker's compensation claims citing COVID-19 exposure.
Practical Tips for Indiana Employers, Insurers, & Defense Attorneys
As we progress through this pandemic and more businesses begin to reopen their doors, more employees may contract the virus and attempt to bring worker's compensation claims alleging lost time and damages. From an exposure-limiting perspective, employers need to be mindful of national, state and local restrictions as they reopen their businesses. Because Indiana employees still bear the burden of proving where the virus was contracted, employers provide themselves with an additional layer of protection by adhering to the appropriate social distancing, health screening, and sanitation recommendations. While each business will be faced with its own unique challenges as restrictions are lifted, addressing those challenges under the umbrella of local, state and national guidance is the most reasonable means of limiting worker's compensation exposure and protecting employees.
In assessing claims, insurers and attorneys must gear their analysis toward the job duties, the on-duty exposure, and claimant's exposure outside work. Although worker's compensation claim filings cannot be prevented, Indiana law provides employers a solid platform from which to analyze exposure claims and, in many cases, deny benefits and defend that decision.•
Mark Hatfield is an associate in the Van Valer Law Firm and a member of the DTCI Worker's Compensation Section. The opinions expressed in this article are those of the author.
Please enable JavaScript to view this content.