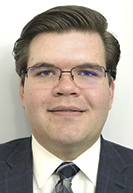 By Thomas R. Benton
Before the 2004 presidential election, very few people were discussing tort reform. However, George W. Bush made it a central aspect of his successful campaign for governor of Texas in 1995. He pushed for it on a national stage when he ran for his second presidential term in 2004, with the Republican Party making it a central plank of its platform that year. The continued push for tort reform remains alive and well today. The 2016 Republican Platform — adopted as the 2020 platform by resolution — claims that "medical malpractice lawsuits have ballooned the cost of healthcare for everyone … ."
The COVID-19 pandemic has systemically altered daily life throughout the world, perhaps permanently. As of the writing of this article, it is estimated by the Centers for Disease Control and Prevention that nearly 6 million cases in the United States had been recorded with more than 182,000 deaths. On January 31, 2020, the outbreak of COVID-19 was declared a public health emergency in the United States, and restrictions started to be put in place by various levels of government.
In that vein, Indiana Gov. Eric Holcomb issued Executive Order 20-02 on March 6, 2020, which declared a public health emergency throughout Indiana pursuant to his authority under Ind. Code § 10-14-3-12(a). Five days later, on March 11, 2020, the World Health Organization official declared COVID-19 to be a global pandemic. Two days thereafter, President Donald Trump declared a national emergency.
Subsequently, on March 24, 2020, Secretary of Health and Human Services Alex Azar issued a letter and guidance that recommended that every state governor take various immediate actions, including providing healthcare professionals with medical liability immunities. Secretary Azar conveyed that "[f]or health care professionals to feel comfortable serving in expanded capacities on the frontlines of the COVID-19 emergency, it is imperative that they feel shielded from medical tort liability." Secretary Azar requested governors act swiftly to prevent confusion or to "deter health professionals in this COVID-19 emergency."
To that end, tort reform in the manner of healthcare provider liability immunity has gained a new foothold due to the ongoing COVID-19 pandemic. The discussion over such legal immunity is centered on two general aspects. The first is the provision of healthcare services, including administration of therapeutic treatments, to those who are COVID-19 patients or suspected COVID-19 patients. As discussed herein, this aspect is a straightforward application of various legal protections. The second relates to the healthcare professional's classification of a patient's recommended surgical procedure as nonessential, thereby delaying it pursuant to Executive Order or other standards of practice. However, complications related to the delay of a surgical procedure may arise and cause the patient injuries and damages. This presents a more complex legal analysis as to whether various federal and state laws provide protections in such a situation. This article will, first, review various protections afforded under federal law. Second, it will analyze the protections afforded under Indiana law. Lastly, it will apply these protections to a complicated legal hypothetical.
Protections under federal law
President Trump signed the Coronavirus Aid, Relief and Economic Security Act ("CARES Act") into law March 27, 2020. Section 4216 of the CARES Act states that healthcare professionals who provide healthcare services in response to the COVID-19 public health emergency as volunteers, are not liable under federal or state law for any harm caused by an act or omission. To trigger this protection, the act or omission must occur in the course of providing healthcare services in the healthcare professional's capacity as a volunteer that are in the scope of the license, registration, or certification of the volunteer, and in the good faith belief that the individual being treated is in need of healthcare services. However, this immunity does not apply if the harm was caused by an act or omission constituting willful or criminal misconduct, gross negligence, reckless misconduct, or a conscious flagrant indifference to the rights or safety of the individual harmed, or if the healthcare professional rendered the healthcare services under the influence of alcohol or an intoxicating drug. See § 4216(b). This section is specifically preempted by the laws of any state or political subdivision of a state to the extent that such laws provide fewer protections from liability.
The Public Readiness and Emergency Preparedness Act was signed into law by George W. Bush in December 2005. It grants broad immunities to healthcare professionals who provide therapeutic countermeasures that are covered by declarations issued by the secretary of health and human services and was controversial even when first enacted. On March 17, 2020, Secretary Azar issued a declaration that applies these immunity protections to healthcare professionals who use various therapeutic countermeasures such as antiviral medications and various other drugs, biologics, vaccines, diagnostic and/or devices in order to treat, diagnose, cure, prevent, or mitigate COVID-19 or any virus mutating therefrom.
Additionally, the Volunteer Protection Act of 1997 (VPA) provides liability immunities to volunteers who perform services for nonprofit organization or government entities — including healthcare providers. No declarations regarding a public emergency are needed in order to invoke these protections. Rather, they apply to any uncompensated volunteer pertaining to acts of ordinary negligence committed within the scope of that volunteer's responsibilities. Specifically, these immunities provide that the doctor is not liable for economic damages. However, they must be properly licensed, certified, or authorized by appropriate authorities as required by the law in the state in which the harm occurs. Such protections do not apply for gross negligence or reckless misconduct, and the VPA is preempted by state and local laws that are inconsistent, but only to the extent they provide lesser protections.
Lastly, Section 194 of the Health Insurance Portability and Accountability Act of 1996 (HIPAA) provides certain liability immunity for the Federal Tort Claims Act to volunteer healthcare professionals at free clinics that qualify under HIPAA. However, the clinic must sponsor the physician by submitting an application for such protections to the Health Resources and Services Administration with the United States Department of Health and Human Services.
Protections under Indiana Law
Unlike other states, Indiana has a framework already in place that automatically confers immunities on healthcare providers in certain emergency situations. Indiana Code § 34-30-13.5 et seq., protects a person who holds a license to provide healthcare services under Indiana law or the law of another state and who provides a healthcare service within the scope of the person's license and at a location where healthcare services are provided during an event that is declared a disaster. That healthcare provider may not be held civilly liable for an act or omission relating to the provision of healthcare services in response to an event that is declared a disaster emergency under Ind. Code § 10-14-3-12. This immunity extends to facilities as well. Ind. Code § 34-30-13.5-3. Such immunity found in Ind. Code § 34-30-13.5-1, however, does not attach if the act or omission resulted from the person's gross negligence or willful misconduct. Ind. Code § 34-30-13.5-2.
The term "healthcare services" for purposes of Ind. Code § 34-30-13.5 et seq. is defined — quite broadly, in fact — at Ind. Code § 34-6-2-55(b) as follows:
(b) "Health care services", for purposes of IC 34-30-13.5, means:
• any services provided by any individual licensed under: IC 25-25; IC 25-10; IC 25-13; IC 25-14; IC 25-22.5; IC 25-23; IC 25-23.5; IC 25-23.6; IC 25-24; IC 25-26; IC 25-27; IC 25-27.5; IC 25-29; IC 25-33; IC 25-34.5; or IC 25-35.6;
• services provided as the result of hospitalization;
• services incidental to the furnishing of services described in subdivisions (1) or (2);
• any services by individuals
• licensed as paramedics;
• certified as advanced emergency medical technicians; or
• certified as emergency medical technicians under IC 16-31-2;
• any services provided by individuals certified as emergency medical responders under IC 16-31-2, or;
• any other services or goods furnished for the purpose of preventing, alleviating, curing, or healing human illness, physical disability, or injury.
The list of individuals licensed in Ind. Code § 34-6-2-55(b)(1) is as follows: acupuncturists; chiropractors; dental hygienists; dentists; physicians; nurses; occupational therapists; marriage and family therapists; optometrists; pharmacists; physical therapists; physician assistants; podiatrists; psychologists; and respiratory care practitioners.
On March 6, 2020, Gov. Holcomb issued Executive Order 20-02, declaring a public health emergency existing throughout Indiana as a result of the COVID-19. He specifically invoked his authority under Ind. Code § 10-14-3-12. Due to the 30-day limitation of such emergency declarations pursuant to Ind. Code § 10-14-3-12, Governor Holcomb has renewed the emergency declaration in Executive Orders 20-17, 20-25, 20-30, 20-34, 20-38, and 20-41. As the writing of this article, a public health emergency has continuously existed since March 6, 2020. The current renewal — as provided in Executive Order 20-41 – is set to expire on October 2, 2020. Accordingly, the immunity protections as provided in Ind. Code § 34-30-13.5-3 have likewise been in continuous existence since March 6, 2020.
The immunities provided under Ind. Code § 34-30-13.5 et seq., appear to be straightforward at first glance. Take the example of a healthcare professional who, in treating an individual for COVID-19, improperly intubates her and causes permanent damage to her trachea or perhaps causes even death. That healthcare professional was providing healthcare services in response to an event that has been declared a disaster emergency under applicable Indiana Code. Thus, so long as the professional did not commit gross negligence or willful misconduct, she will likely be able to avail herself of the protections afforded under Ind. Code § 34-30-13.5 et seq. However, other situations require a more thorough analysis.
Application of protections
On March 16, Gov. Holcomb issued Executive Order 20-04, which among other things, directed hospitals and ambulatory surgical centers to immediately cancel or postpone elective and nonurgent surgical procedures in an effort to conserve resources and personnel necessary to meet emerging health needs. Executive Order 20-04, however, does state that "[p]hysicians should continue to perform critical procedures necessary to prevent short-term or long-term adverse effects to their patients' overall health." This provision was then superseded on March 30, by Executive Order 20-13, which directs healthcare providers to cancel or postpone elective and nonurgent surgical or invasive procedures. The term "elective and non-urgent procedure" is defined as "any surgery or invasive procedure which can be delayed without undue risk to the current or future health of the patient as determined by the patient's treating physician, dentist, or health care provider." On April 24, Executive Order 20-24 permitted such procedures to be performed as of 11:59 p.m. on April 26. Thus, from March 16-April 26, 2020, elective and nonurgent surgical or invasive procedures could not be performed.
As many healthcare professionals understand, a surgical procedure that is considered nonurgent on Monday could very well become critically necessary on Friday — or even on Tuesday. It is not difficult to imagine a situation in which an individual was scheduled to have a nonurgent, although necessary, surgical procedure performed that was canceled due to executive order. However, complications develop later — perhaps even days later — causing severe and permanent damage or death to the individual. Can the healthcare professional still avail herself of the protections under Ind. Code § 34-30-13.5 et seq. in this instance? Is the healthcare professional's determination that the surgical procedure was not urgent considered to be an act or omission "relating to the provision of health care services in response to an event that is declared a disaster emergency"? After all, the healthcare provider did not actually perform the surgical procedure. Rather, she merely made a decision within the confines of the applicable executive orders.
When applying federal law, if the healthcare provider were acting as a volunteer, then she would likely be immune from civil liability under either federal or state law pursuant to the CARES Act. Moreover, if she is performing healthcare services for a nonprofit organization or government entity, she is also likely immune from civil liability under the VPA. If she is performing such services at a qualifying free clinic and the certain procedural requirements are met, she is also likely immune from civil liability under HIPAA.
The scope of immunities under Indiana law is much broader. Based on the definition of "healthcare service" and the breadth of the immunity protections provided in Indiana Code described above, such immunities would likely apply in such a situation, so long as the physician is properly licensed and the physician's determination that such procedure was nonurgent was rendered within the scope of her practice. Because the applicable executive orders were explicitly issued in response to the COVID-19 pandemic and because these executive orders required healthcare professionals to determine which procedures were nonurgent and which were critical, the argument that such a determination was not in response to a declared disaster emergency would very likely fall flat.
In fact, with the broad definition of healthcare services, along with the requirement that the allegedly negligent act or omission be related to the provision of healthcare services only in response to an event that is declared a disaster emergency, there is a strong argument for many things to be included in such a definition. After all, this is not in the context of an acute disaster such as a tornado or terrorist attack where the danger creating the disaster occurs suddenly and is quickly abated. Rather, a pandemic often lasts much longer with the danger being consistently present. A disaster emergency has been declared in Indiana for nearly six continuous months, and the end does not appear to be in immediate sight. Accordingly, there is likely a strong argument in many instances of alleged malpractice that these protections are applicable.
Conclusion
In conclusion, there are several immunities, under both federal and state law, of which healthcare providers can avail themselves when faced with claims of professional negligence during the COVID-19 pandemic. A healthcare professional allegedly committing medical negligence when treating an individual who is either suspected or confirmed to have COVID-19 is a straightforward example. However, even in the instance of a healthcare professional merely making a determination whether a surgical procedure is nonurgent or critical falls within the immunities provided under Indiana law and, potentially, federal law as well. Practitioners must be mindful of these protections, as they have rarely been applicable in the past. It could easily mean the difference between protracted litigation and the defendant prevailing on a motion to dismiss.•
■ Thomas R. Benton is an associate in the Merrillville office of Cassiday Schade. The opinions expressed in this article are those of the author.
Please enable JavaScript to view this content.