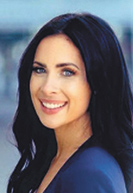 By Samantha A. Huettner
If you say simply that a person is a "rat," you are not saying something definite enough to allow a jury to determine whether what you are saying is true or false. If you say he is a rat because … , whether you are defaming him depends on what you say after the because clause.
Dilworth v. Dudley, 75 F.3d 307, 309 (7th Cir. 1996)
So much communication occurs over the internet these days. The recent social media explosion coupled with the rise in online publications and user-generated content sites like Google and Yelp make it easy for disgruntled persons to take to the internet and put a person or business on blast. ("To publicly attack, scold, shame, or mock one, typically on social media," The Free Dictionary.) This has led naturally to an increase in defamation lawsuits based on online speech. Johnny Depp, for example, famously sued his ex-wife Amber Heard for $50 million for statements Heard made in a 2018 op-ed in The Washington Post that Depp claimed injured his reputation. John C. Depp, II v. Amber Laura Heard, CL-2019-2911. The case made international headlines given the parties' celebrity status, but the underlying fact pattern is common. Many defamation claims find their roots in a former romantic partner's Facebook venting, a dissatisfied customer's Google review and the like.
Indiana courts recognize that social media posts can form the basis of defamation claims. The premier example of such is Charles v. Vest, 90 N.E.3d 667 (Ind. Ct. App. 2017), a defamation case based on a Facebook post that accused the plaintiff of stealing a truck. To establish a defamation claim, whether based on online statements or not, an Indiana plaintiff must generally prove the existence of a communication with defamatory imputation, malice, publication and damages. Trail v. Boys & Girls Clubs of N.W. Ind., 845 N.E.2d 130, 136 (Ind. 2006). "Malice is not a required element of a defamation claim between private individuals unless the alleged defamatory statement relates to a matter of public importance." Vest, 90 N.E.3d at 671. A statement is defamatory if it tends "to harm a person's reputation by lowering the person in the community's estimation or deterring third persons from dealing or associating with the person." Kelly v. Tanoos, 865 N.E.2d 593, 596 (Ind. 2007).
Not all speech that sullies the reputation is legally defamatory. Whether a statement is defamatory is a question of law for the court, unless the communication is susceptible to either a defamatory or nondefamatory interpretation, in which case the matter may be submitted to the jury. Id.
Truth is a well-recognized defense to defamation. Any statement actionable for defamation must not only be defamatory in nature, but also false. Miller v. Central Indiana Community Foundation, Inc., 11 N.E.3d 944, 956 (Ind. Ct. App. 2014). In Pierson v. National Institute for Labor Relations Research, for example, attorney Dale Pierson, general counsel to an operating engineers union, sued the National Institute for Labor Relations Research for defamation based on an online article it published accusing Pierson of "flat-out lying" when he told the Indiana Supreme Court during oral argument that members-only unions were a legal impossibility. Pierson, 319 F. Supp. 3d 1100, 1108 (N. D. Ind. 2018).
The NILRR moved to dismiss Pierson's lawsuit and argued that its statements were substantially true and could not form the basis of a defamation claim. Id. The 7th Circuit rejected this argument, finding that the NILRR "failed to identify any legal support for their position that Pierson lied" to the Indiana Supreme Court. Id. In other words, the NILRR could not prove the truth of its statements and could not benefit from that defense (at least at that procedural juncture).
Rhetorical hyperbole, too, is a recognized form of "privileged defamation." Dilworth v. Dudley, 75 F.3d 307, 309 (7th Cir. 1996). Rhetorical hyperbole "consists of terms that are either too vague to be falsifiable or sure to be understood as merely a label for the labeler's underlying assertions; and in the latter case the issue dissolves into whether those assertions are defamatory." Id. The 7th Circuit has held that terms like "scab," "traitor," "amoral," "scam," "fake," "phony," "a snake-oil job," "dealing with half a deck" and "lazy, stupid, crap-shooting, chicken-stealing idiot" are incapable of defaming because they are "mere hyperbole" rather than falsifiable assertions of discreditable fact. Id. at 310. The court explained that "(e)ach of the terms has both a literal and a figurative meaning and whether it is capable of being defamatory depends on which meaning is intended, a question that can be answered only by considering the context in which the term appears." Id. Opinions are also sometimes determined outside the reach of a defamation claim. An opinion is generally not actionable if it does not contain any provably false factual assertions. Id.
Social media and other online platforms create more opportunity than ever to speak hastily and get sued. And "[i]n times like the present, men should utter nothing for which they would not willingly be responsible through time and eternity." Abraham Lincoln, 1862, message to Congress.•
■ Samantha Aimee Huettner is an attorney with Huettner Law LLC, which serves clients with civil litigation and family law needs in Indianapolis and the surrounding areas. Opinions expressed are those of the author.
Please enable JavaScript to view this content.