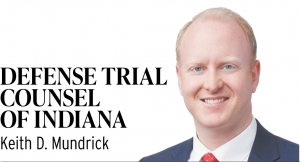 Imagine you went to a new restaurant and had truly exceptional service. The server was prompt, attentive and pleasant. He didn't need to be reminded to refill your water or offer you another glass of wine. The food came out on time and precisely as ordered. When the bill came, everything was accurate, and you were invited to stay at the table as long as you liked.
After a meal like this, you'd probably leave a nice tip, make plans to come back and tell your friends and family about the great restaurant you discovered. You might even encourage them to request your fantastic server. A server like that will always be in demand, with a steady stream of happy tables and nice tips.
Now imagine a different experience.
After being seated by the host, your server didn't even visit for over 20 minutes. You were then met with annoyance and reminded that the restaurant was short-staffed and you were lucky to have a table at all. After taking your drink order, the server vanished for 45 minutes, leaving your group to anguish in thirst and sobriety. Your food order was mixed up and delayed and the server seemed irritated that you expected to receive the same dish you ordered.
If the service is bad enough, you won't be coming back even if the food was great. In fact, you'd probably tell your friends and family to stay away. Not good for that server, not good for that restaurant.
I think "Office Space" said it best: "People can get a cheeseburger anywhere; they come to Chotchkie's for the atmosphere and the attitude. That's what the flair is about."
The practice of law is perhaps the pinnacle of the service industry. We don't sell burgers; we provide guidance to clients who are often facing a significant crisis or a major business opportunity. This makes it crucial to provide excellent, responsive service to each of our clients without fail.
Borrowing again from "Office Space," some lawyers have "37 pieces of flair – and a terrific smile," while others maybe "feel that the bare minimum is enough" with only 15 pieces of flair on their uniforms.
When thinking of client service, it's important to remember the big picture surrounding our work as lawyers. We are entrusted on a constant basis with some of the most significant and consequential issues our clients will ever face. This is an incredible responsibility. What might be a typical week for a lawyer is often an extraordinary time for his or her client. Our job is to be a partner during our clients' biggest moments and to make their experience as smooth as possible. Communicate regularly, get the work done, and help your clients look good internally and externally.
It's also important to remain aware of the business ecosystem in which we operate. The lawsuit you're defending, the contract you're drafting, or the issue you're researching is probably not the reason for your client's existence. The client wants to get this matter resolved or this deal closed so they can get back to growing their business. Our task is to take the legal burden off their shoulders.
We've all heard of the studies about what clients want. The American Bar Association says 42% of the time law firms take three days or more to respond to voicemails. A Thomson Reuters survey showed that responsiveness is often the deciding factor in hiring or remaining with a law firm. And yet, the problem persists.
This brings to mind another piece of advice we've all heard: Take care of your clients or somebody else will. Don't take your client relationships for granted.•
__________
Keith Mundrick is a director of DTCI and a partner in the Indianapolis office of SmithAmundsen LLC, where he practices in the areas of commercial finance, real estate and litigation. Opinions expressed are those of the author.
Please enable JavaScript to view this content.