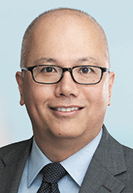 By Michael E. Durham
The H-1B may be one of the most well-known, and perhaps most desired, temporary employment visa classifications sought by US employers and foreign national students and professionals. The H-1B visa program is administered by US Citizenship and Immigration Services (USCIS), and US employers rely on the H-1B visa to attract and retain talent. Unfortunately for employers, a culture of "no" has taken hold at USCIS, risking employers' ability to use the H-1B visa to fill critical positions and retain key foreign national employees.
Background
The H-1B visa provides an avenue for employers in the US to fill positions in specialty occupations. Immigration regulations generally define specialty occupations as those that require the theoretical and practical application of a body of highly specialized knowledge and a bachelor's degree or higher in the specific specialty, or its equivalent, as a minimum for entry into the occupation in the US. H-1B specialty occupations accepted by USCIS include fields such as accounting, engineering, science, teaching and, until recently, information technology. In addition to specialty occupations, the criteria for H-1B visa classification also includes fashion models of distinguished merit and ability, and persons providing service to related US Department of Defense cooperative research and development projects or co-production products.
New H-1B visas are generally capped at 65,000 per fiscal year, with an additional 20,000 visas per fiscal year for foreign nationals who have earned a U.S. master's degree or higher from a U.S. institution of higher education. Some employers, such as institutions of higher education, related or affiliated nonprofit entities, nonprofit research centers, or governmental research organizations, are not subject to the annual cap. Demand greatly outpaces visa availability, and within a week of the opening of the new year's application period in April, the number of petitions filed has been roughly three times the number that can be granted. As a result, before an application is even considered on its merits, USCIS holds a lottery each year to select "winners" — petitions that it will consider and adjudicate. In recent years, approximately 40% of petitions have been selected in the lottery.
Until recently, an employer could breathe a sigh of relief after winning the lottery, as well-crafted petitions had a high rate of resulting in a visa grant. In fiscal year 2015, for example, USCIS denied only 6% of new H-1B filings. However, denial rates for H-1B petitions have dramatically risen in recent years. In the first quarter of fiscal year 2019, the denial rate for new petitions rose to 32%, according to the National Foundation for American Policy's (NFAP) analysis of US Citizenship and Immigration Services data. The increase in H-1B denials appears to be the result of a heightened review — primarily concerning specialty occupations — implemented by USCIS despite the lack of any new law or regulation.
Process
Traditionally, there are four basic steps in the H-1B process for new petitions. First, determine if the position is a specialty occupation. Next, determine the actual and prevailing wage. Third, file the Labor Conditional Application with the US Department of Labor and compile the public access file. Finally, prepare and file a Petition for a Nonimmigrant Worker with USCIS, wait for a selection in the lottery if the petition was subject to the annual cap and await adjudication.
However, in today's climate, the H-1B process often involves four additional steps. First, inform the employer of the current climate with USCIS. Next, determine if there are any alternatives to the H-1B, including visa classifications which generally allow an employer to bypass USCIS (e.g., the NAFTA (TN) visa for Canadian and Mexican citizens, the E-3 visa for Australian citizens and the H-1B1 visa for citizens of Chile and Singapore), but also other visa classifications and employment opportunities outside the US. Third, respond to a request for additional evidence (RFE) issued by USCIS during its adjudication. Finally, prepare for responding to a USCIS denial, which may include litigation.
Focus on specialty occupation
USCIS appears to have implemented heightened review resulting in increased RFEs and denials. In a typical RFE and subsequent denial, USCIS will state that the employer failed to provide evidence to USCIS's satisfaction that the sponsored position qualifies as a specialty occupation.
To establish that a position qualifies as a specialty occupation requires that the employer must satisfy one of five criteria set out by the regulations: (1) that a baccalaureate or higher degree or equivalent is normally the minimum requirement for entry into the position; (2) that a degree requirement is common in the industry in parallel positions with similar organizations; (3) that the position is so complex or unique that it can be performed only by a person with a degree; (4) that the employer normally requires a degree or equivalent for the position; or (5) that the nature of specific duties is so specialized and complex that the knowledge required to perform them is usually associated with the attainment of a bachelor's degree or higher. The required degree must be in a specialty field related to the position. Anecdotal evidence supporting the high denial rate suggests USCIS is applying increased scrutiny to claims that a position meets one or more of these criteria.
Positions that require knowledge, both theoretical and applied, along with a demonstration that the position requires a specific and precise course of study which relate directly and closely to the position, enhance the prospect that USCIS will find that the position is a specialty occupation. An in-depth position description that includes a detailed listing of each task and the time allocated for each task might strengthen an argument that the position qualifies as a specialty occupation.
Attention should also be given to the position's minimum education requirements. It is well understood that occupations filled with personnel holding liberal arts degrees or general degrees, such as business administration, may be challenged by USCIS due to an assertion that those degrees lack a curriculum that would supply an individual with the knowledge and skills to perform a specific job. A rising trend with USCIS is to challenge occupations that allow, for example, a degree in computer science, mathematics or analytics — on the notion that the range of allowable degrees indicates the position is neither specialized nor complex.
A detailed analysis of the position description, noting the complexity of the specific duties, combined with an analysis of the focused curriculum undertaken by the beneficiary as it relates to each of the position's duties provided by a professor or other expert, may be given considerable weight by USCIS.
Advocates should also determine if the sponsored position is listed as a professional position by the US Department of Labor (DOL) and can consult the DOL's list of professional occupations for recruitment purposes for labor certifications that require a person to customarily hold a bachelor's degree or higher. The Board of Alien Labor Certification Appeals has made it clear that any occupation on that list should be treated as a professional occupation. Although DOL has explicitly stated the list is not intended to be used to qualify a person for eligibility under the H-1B category, it may serve as guidance.
The additional hurdles created by USCIS are not fatal to all H-1B petitions but do require renewed attention to detail. A careful advocate should carefully advise an employer — particularly those who have had success with H-1B petitions in the past — that the current situation demands a more thorough and detailed petition than was previously necessary. Greater partnership, for example, is required in design or review of the position description in particular and the educational and training requirements specifically to give a petition the best chance for resulting in a visa for the employee. Finally, employers should be advised that the case is extremely likely to involve a request for evidence, increasing legal fees by requiring additional evidentiary responses. Even with these hurdles, H-1Bs remain the option of choice for many highly skilled workers and their employers as they become more aware of the likely objections of USCIS.•
• Michael E. Durham is a partner in Barnes & Thornburg's South Bend office who has practiced immigration law exclusively for the past 17 years. Opinions expressed are those of the author.
Please enable JavaScript to view this content.