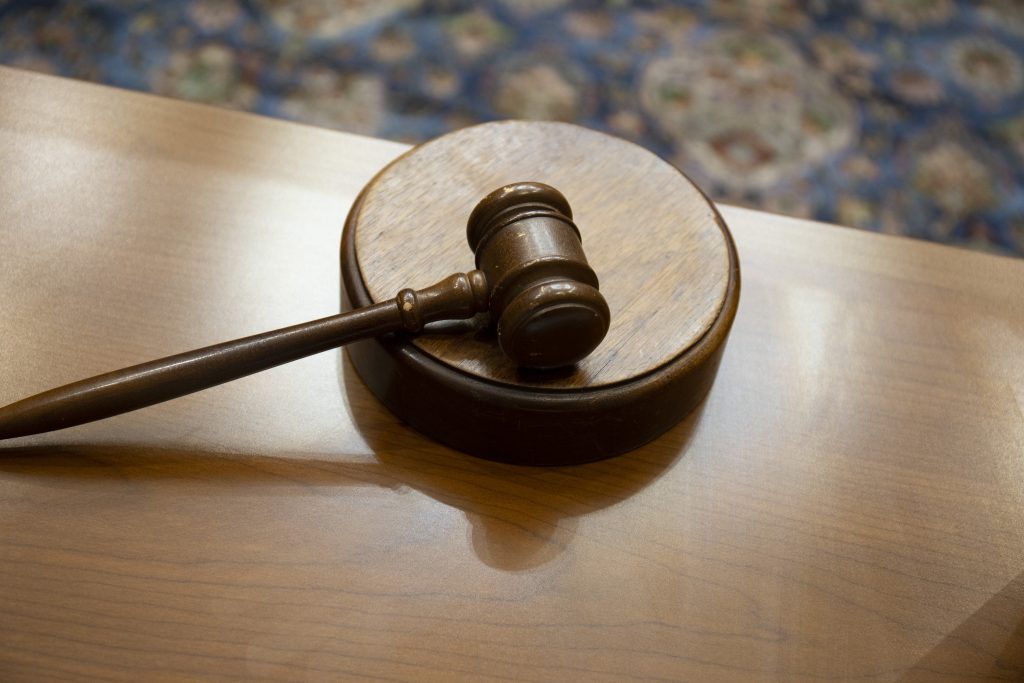 An Indiana man who was in charge of his girlfriend's infant grandson when the child was injured will not get relief from his felony conviction from the Court of Appeals of Indiana.
K.W. was born on Aug. 17, 2018, to Shanea White.
In October 2018, K.W.'s paternal grandmother, Jama Childress, picked up K.W. from White's home to watch him for the weekend. At the time, Childress was living with her boyfriend, Andre Dunn.
Around noon the following day, Childress left K.W. with Dunn for approximately 45 minutes while she ran errands. When Childress returned, K.W. "was screaming bloody murder."
Dunn asked Childress if K.W.'s "head look[ed] off from what it should normally look like" and said the child's head "felt crunchy." Dunn also observed that K.W.'s head looked "swollen."
Later, White noticed the child was still in pain, "the side of his head was swollen and the back of his head was completely flat," so she took him to the hospital. Doctors diagnosed the child with "bilateral skull fractures," "subgaleal hemorrhage," bruising on the rim of the ear and bruising across the shin.
Later, a doctor at Riley Children's Hospital determined the injuries were from "non-accidental trauma."
Dunn was subsequently charged in the incident and ultimately found guilty of Level 5 felony neglect of a dependent resulting in bodily injury. The Marion Superior Court sentenced Dunn to three years, all suspended to probation.
On appeal, Dunn argued that the trial court abused its discretion in excluding certain evidence and that the state didn't provide sufficient evidence to support his conviction.
The Court of Appeals disagreed, first finding that White's alleged history of neglect was not relevant and would not have substantially impacted Dunn's rights had it been admitted.
Further, looking at the evidence, judges determined it was sufficient.
"Here, the State presented sufficient evidence for the jury to find beyond a reasonable doubt that Dunn neglected K.W. by failing to provide medical treatment after discovering K.W.'s injuries. Dunn essentially asks us to reweigh the evidence, but that we cannot do," Judge Elizabeth Tavitas wrote.
The case is Andre Dunn v. State of Indiana, 21A-CR-1893.
Please enable JavaScript to view this content.