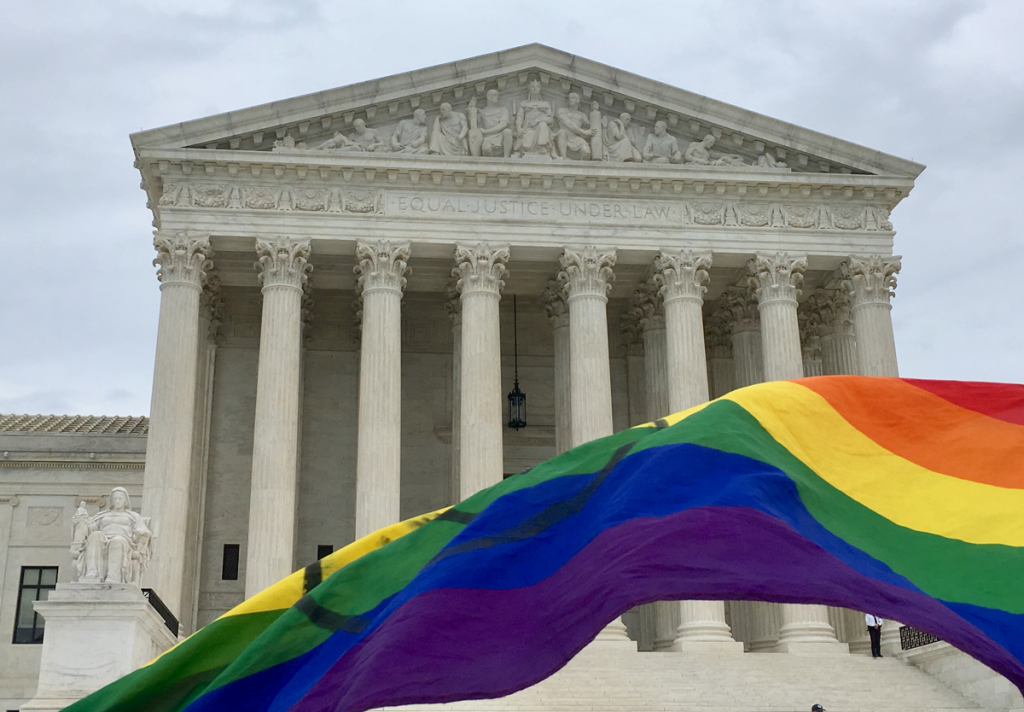 Michelle "Shelly" Fitzgerald, the former guidance counselor at Roncalli High School who was fired for being in a same-sex marriage, is turning to the 7th Circuit Court of Appeals and fighting the dismissal of her lawsuit against the Roman Catholic Archdiocese of Indianapolis.
Americans United for Separation of Church and State, which is representing Fitzgerald, announced the decision to appeal Monday. The organization said the appeal is seeking to counter the expansion of the ministerial exception doctrine, which is seen as circumventing civil rights laws.
"Religious extremists are waging a crusade to expand a commonsense rule that allows houses of worship to select their own clergy according to their own faith, into a means to avoid liability for bigotry and discrimination," Rachel Laser, president and CEO of Americans United, said in a statement. "If allowed to continue, the expanded doctrine will allow any nominally religious organization to hire and fire any employee for any reason or none, so long as the organization can include a religious duty in a contract."
The U.S. District Court for the Southern District of Indiana dismissed Fitzgerald's lawsuit on Sept. 30. The court found the Catholic Church is protected by the ministerial exception doctrine from state interference in its internal decisions.
That ruling mirrored decisions in other cases brought against the Indianapolis Archdiocese by educators who were fired because they were married to same-sex spouses.
The Indiana Supreme Court found the church-autonomy doctrine prevented it from ruling in the lawsuit filed by former Cathedral High School teacher Joshua Payne-Elliott, and the 7th Circuit cited the ministerial exception in affirming the dismissal of a complaint brought by Fitzgerald's Roncalli colleague, Lynn Starkey.
Pointing to the appellate court's ruling in Starkey v. Roman Catholic Archdiocese of Indianapolis, et al., 21-2524, the Beckett Fund for Religious Liberty expressed confidence that the Fitzgerald decision would also be affirmed.
"The Seventh Circuit just decided an identical appeal just three months ago and unanimously upheld the Archdiocese's freedom to choose leaders who are fully committed to their religious mission," Luke Goodrich, vice president and senior counsel at Beckett, said in a statement. "We anticipate another ruling affirming this core constitutional right and ensuring that the Archdiocese can continue providing an authentic Catholic education rooted in the dignity of every human person."
Please enable JavaScript to view this content.