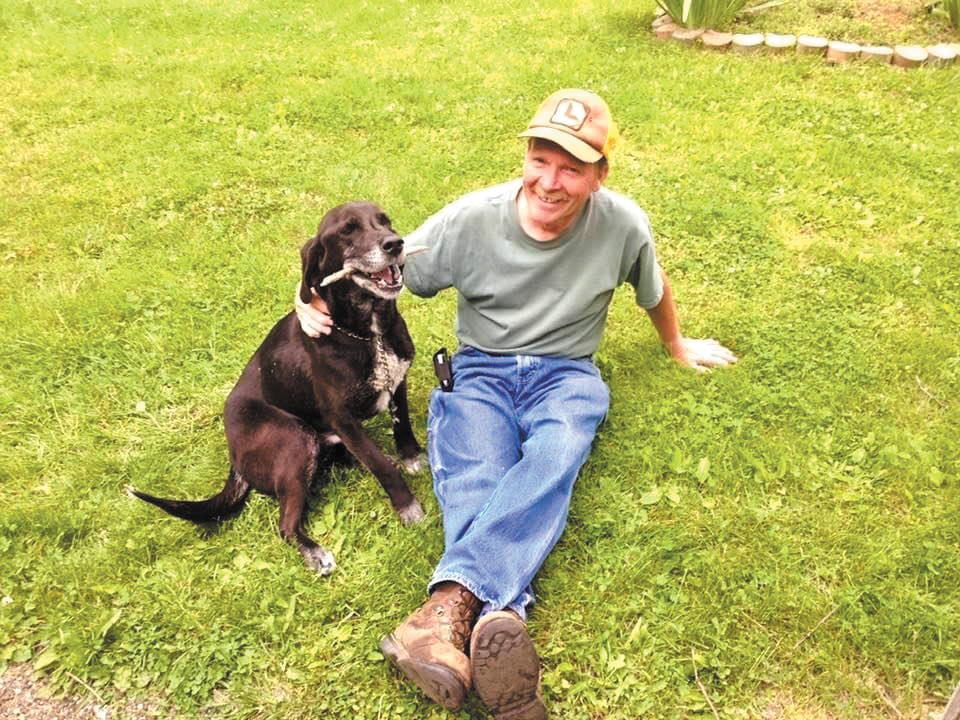 Hoosier Ken Burgin is honoring his late father, Kenneth "Butch" Burgin, by advocating on his behalf after Butch's unexpected death just two months after becoming a resident at an Owen County nursing home last year.
Butch, who is remembered for his independence, love of outdoors and being a jack-of-all-trades, is who Ken describes as being the best dad he could have hoped for. Born and raised in Martinsville, Butch drove stock cars, enjoyed motorcycle rides with his son and was proud of his work with the Morgan County Highway Department.
"He taught us how to live a life that makes the world a better place and to build and create things and to live a life we love. There's not many better lessons than that," the younger Burgin said.
Butch was diagnosed with Alzheimer's disease roughly 3½ years ago, and his condition was particularly challenging during the pandemic. During the past eight months, Burgin said his father began wandering from home until his legs gave out.
"It was at that point when we decided that he wasn't safe at home anymore," Burgin said.
As the family began searching for a care facility that would be able to provide Butch with a locked memory care unit with skilled nursing, they ultimately chose Owen Valley Health Campus in Spencer.
"They really seemed to be saying all of the right things for us to be willing to put our trust in them to take care of our dad. They really seemed like they would try and help," Burgin said. "We bought it."
The family took Butch to Owen Valley Health on Sept. 4, 2020. But they became concerned when nurses at the facility one day told them Butch didn't want to get out of bed, eat or drink. When Burgin was informed that the staff was simply looking for signs of life, panic set in.
When his family arrived to pick up Butch, Burgin claims he was emaciated and dehydrated with a broken nose, busted teeth and an ulcer running down to his tailbone.
With the help of hospice, Butch returned home but died the next day, Nov. 11. Prior to that, his family says they were not allowed to see their father for the final three weeks of his life because the facility was under COVID lockdown, despite having no cases.
"We had no idea what was going on there for the last three weeks for him to go from being a healthy, mobile individual to being at death's door in two months," Burgin said. "It doesn't compute."
Seeking answers
Butch's family has filed a wrongful death lawsuit on his behalf, suing Putnam County Hospital, the license operator of the facility, Trilogy Health Services and Trilogy Health Care of Spencer LLC. The care facilities did not respond to requests for comment.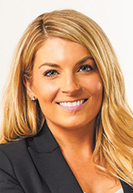 The family's attorney, Ashley Hadler of Garau Germano P.C., said the suit is filed with the Indiana Department of Insurance because the defendants are qualified health care providers in Indiana. The basis of the complaint is nursing home negligence for failure to meet the appropriate standard of care that the facility was obligated to provide to Butch, Hadler explained.
"Our ultimate allegation is that as a result of their failure to provide the appropriate care to him, he suffered from dehydration, malnutrition, facial fractures, injuries, contusions, a fractured nose, and development and deterioration of pressure sores in a very short amount of time," she said.
Butch's rapid health deterioration begs the question: How are vulnerable populations being protected – or not – at a time when families are unable to monitor their loved ones due to pandemic-related restrictions?
Exacerbated concerns
Part of the problem – which existed long before COVID-19 entered the picture – is that nursing homes are typically understaffed, underfunded and under budget, Hadler said. That can look like not having the appropriate supplies and equipment to provide wound care, fall precautions or simple monitoring of residents.
"All of those corporate decisions can lead to problems in the building on a day-to-day basis that leads to residents being injured," Hadler said.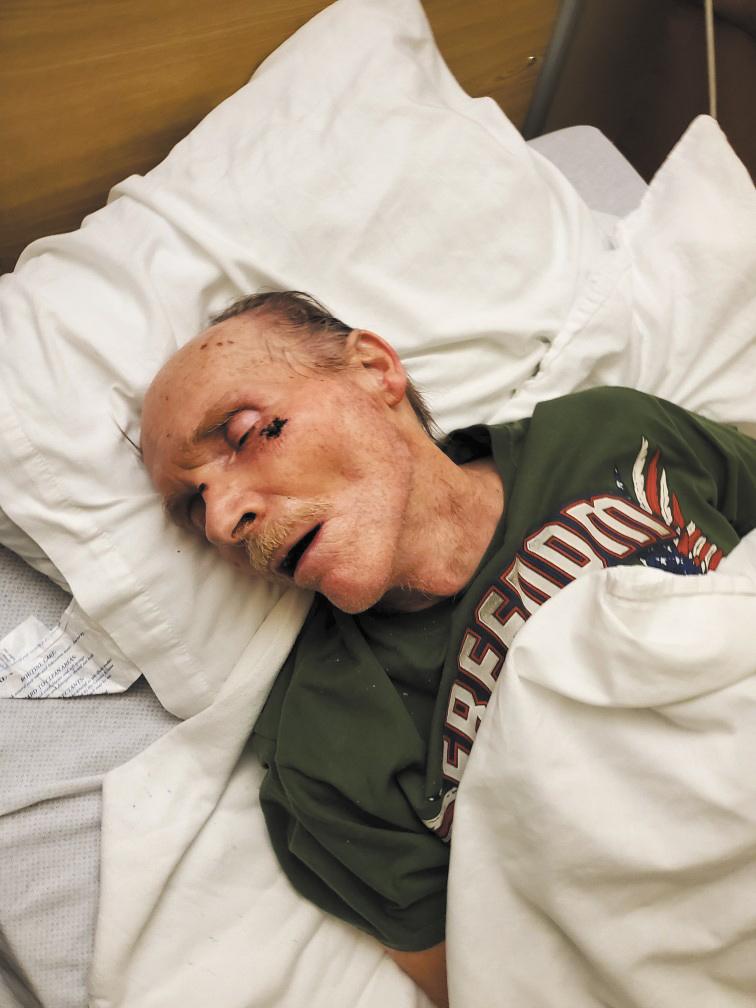 "We saw during COVID that this was exacerbated because the facilities are already operating on such thin margins, that once COVID came into play and they had to implement infectious disease protocols and they needed more equipment and staff, (nursing homes) became severely understaffed and underfunded," she continued.
Hadler said those problems were compounded by the fact that family members couldn't get in to monitor and see what was going on and bring problems to the staff's attention. Likewise, the Burgin family claims there wasn't enough staff working in the facility to take care of all the residents at the time they removed Butch.
Another concern, Hadler said, is that Indiana State Department of Health regulators could not enter nursing homes for periods of time during the pandemic to conduct regular surveys.
"Here, during COVID-19, you took a system that was already a broken system and added additional restrictions that allowed them to operate in a bubble of zero accountability," she said.
In addition to Butch's case, Hadler said she has several other clients who have suffered injuries and death as residents during the pandemic. In one instance, a woman Hadler represents fell at a Carmel nursing home during a facility lockdown in March. When her family noticed something amiss during their subsequent "window visit," they requested her transfer to a hospital for a checkup that revealed a hip fracture requiring emergency surgery.
Other cases include residents who were not turned and repositioned regularly, resulting in serious bedsores that extended to the bone and became infected, failures to provide assistance with feeding and hydration resulting in malnutrition, and dehydration requiring hospitalization.
Uncertain about immunity
House Bill 1002, authored by Rep. Jerry Torr, R-Carmel, was introduced in the House Judiciary Committee earlier this month as one of several bills that would protect individuals and businesses from COVID-19 related lawsuits.
HB 1002, among other things, would protect health care providers from professional discipline for certain acts or omissions related to the provision of health care services during a state disaster emergency, unless the health care worker's action, omission, decision or compliance constituted gross negligence or willful misconduct. The retroactive bill would provide immunity from civil liability to certain persons, entities and facilities providing health care services after Feb. 29, 2020, through April 1, 2022.
Butch's case and the others described by Hadler are not related to COVID-19, but that's precisely why she said it's important that any COVID immunity legislation passed does not interfere with an individuals' ability to hold nursing home facilities accountable.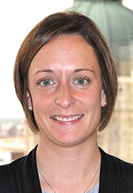 AARP Indiana legislative director Ambre Marr shares similar concerns about the legislation, noting that Indiana has immunity on the books already. She hopes legislators will focus solely on economic recovery and not strip away nursing home and long-term care facility residents' rights to redress.
"We are not trying to point fingers here, but we are trying to bring to light the situation that it is pretty serious," Marr said. "We want residents to continue … to have their rights. Because right now, from our perspective, it is already hard enough to bring a lawsuit forward. We don't need to make it harder."
The Burgin family simply wants more regulation and oversight to prevent others from experiencing a loss similar to theirs.
"We want what happened to our dad to mean something and to change things so that this doesn't happen to anyone else," Burgin said. "Being the man my father raised me to be, it would be unacceptable to him for me to see an injustice like this and not respond to it and expect something to change."•
Please enable JavaScript to view this content.