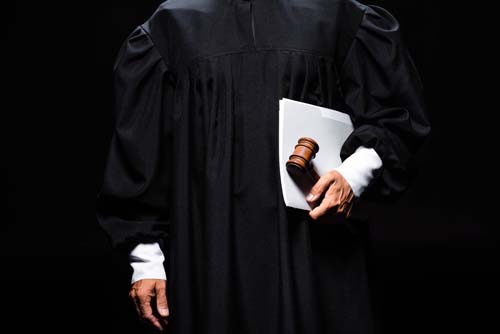 A father who lost primary custody of his daughter after she was molested by her cousin failed to find relief from the Court of Appeals of Indiana.
Mother T.P.W. and father P.M.S. are the parents of daughter A.R.S., born in July 2012. When A.R.S. was 4 years old, P.M.S. was granted primary physical custody while both parents shared legal custody.
In October 2021, A.R.S. told a friend that she had been molested, and an investigation by the Department of Child Services revealed her 11-year-old cousin had been having sexual contact with her at their grandparents' house. The father and daughter had been staying with his parents while his home was treated for fleas.
A.R.S. failed to repeat her allegations during a forensic interview, but her mother still believed her. Meanwhile, the girl began to have suicidal thoughts and ideations, prompting her mother to take her to a treatment center.
Also, the mother learned P.M.S. and his parents had told A.R.S. the story of "The Boy Who Cried Wolf," which the mother believed was part of the reason A.R.S. did not repeat the abuse allegations in the interview.
That same month, A.R.S. told her teacher that her cousin had been molesting her, and this time she reported the abuse in a forensic interview. The cousin admitted to the abuse, but DCS did not substantiate the claims because of the cousin's age and concern about the stigma that would follow him.  Instead, his parents agreed to send the child to treatment.
A family case manager reported that P.M.S. seemed more concerned about his nephew than about his daughter. Also, during the holiday break, T.P.W. learned that P.M.S. had left A.R.S. in the care of his parents while he worked — the same parents whose care she was in when the sexual abuse occurred.
Thus, the mother filed a motion to modify custody, parenting time and child support, and a guardian ad litem recommended that she be given primary physical custody of the child.
The GAL noted P.M.S. believed the sexual contact between his daughter and nephew was "consensual," and he testified that he thought the abuse was a matter of "kids being kids who have a very close relationship … ." He also testified that he believed his daughter's claims only "to some extent."
The Warrick Circuit Court ultimately retained joint legal custody but changed primary physical custody to T.P.W. The father was awarded parenting time with overnights every other weekend, plus half the summer. However, a subsequent entry on the chronological case summary said the father would have parenting time without overnight visits.
The father appealed, and the Court of Appeals issued an order sua sponte noting that no final written custody order had been issued. Thus, the appellate court stayed the appeal and remanded for the trial court to issue a written modification of custody order.
That order was entered, providing P.M.S. with parenting time "pursuant to the Indiana Parenting Time Guidelines."
On appeal, P.M.S. argued the trial court erred in modifying custody and in awarding him parenting time. But the appellate court affirmed in full in In the Matter of the Paternity of A.R.S. (Minor Child); P.M.S. v. T.P.W., 22A-JP-529.
Looking first to the custody issue, the appellate court found that "ample evidence was presented from which the trial court could reasonably conclude that there had been substantial changes in one of the factors set forth in Section 2," meaning Indiana Code § 31-13-13-2.
"Specifically, Daughter is five years older than she was when the initial agreed custody order was entered … and Mother no longer wishes Father to have primary physical custody," Judge Elizabeth Tavitas wrote. "Further, there has been a substantial change in the interaction and interrelationship between Daughter, and Father, her paternal grandparents, and Cousin who abused her.
"Father has shown hesitation to believe his daughter's accusations against his nephew and, until recently, still wanted Daughter to interact with her abuser," Tavitas wrote. "And paternal grandmother still does not appear to appreciate the seriousness of what happened to Daughter. … Father also demonstrated hesitation and a lack of awareness regarding how the molestation affected Daughter's mental health, a factor the trial court must consider."
Further, the COA rejected P.M.S.'s reliance on Russell v. Russell, 682 N.E.2d 513 (1997), and Day-Ping v. Ramey, 175 N.E.3d 844 (Ind. Ct. App. 2021), trans. denied, to support his challenge to custody modification.
Likewise as to legal custody, the appellate court found "ample evidence" of P.M.S.'s unwillingness to communicate with T.P.W., including in disputes over the child's school breaks and the mother's parenting time, among other arguments.
"Under these facts and circumstances, we cannot say that the trial court erred by granting Mother the final decision-making authority when it comes to Daughter's upbringing," Tavitas wrote.
Finally, the Court of Appeals affirmed the award of parenting time to P.M.S., noting that the trial court clarified on remand that he would receive parenting time "pursuant to the Indiana Parenting Time Guidelines, including half of the summer school break."
"This includes overnight visitation pursuant to Guideline Section 2(B)," Tavitas concluded. "Consequently, any error in the trial court's CCS entry was corrected by the trial court's written order."
Please enable JavaScript to view this content.