The man convicted in the May 2000 murder of Indiana University student Jill Behrman has been ordered released from prison after a federal judge granted him habeas relief. In reaching that decision, the Southern Indiana District Court determined the Indiana Court of Appeals improperly evaluated the defendant's allegations of prejudice.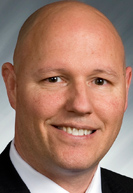 Indiana Southern District Judge James Sweeney overturned John Myers' murder conviction on Monday, ordering him released from the Indiana State Prison unless the state opts to retry him within 120 days. Myers was sentenced to 65 years in 2006 after Behrman's remains were found in a wooded area in Morgan County in 2003, three years after she went missing.
Sweeney's habeas decision spanned 147 pages and evaluated 13 instances of alleged ineffective assistance of counsel. The Indiana Court of Appeals declined to award relief to Myers on direct appeal or during post-conviction proceedings, but Sweeney determined the state court had misapplied the effectiveness standard laid out in Strickland v. Washington.
"The record presented in this case is massive, involving several thousand pages of grand jury proceedings, trial transcripts, state post-conviction transcripts, and exhibits from those proceedings," the judge wrote in John Myers v. Superintendent, Indiana State Prison, 1:16-cv-02023. "The parties' briefing spans three hundred pages. The Court's lengthy ruling is the product of this record.
"After reviewing the record and the parties' briefs in detail, the Court concludes that Mr. Myers received ineffective assistance of counsel at trial in violation of his Sixth Amendment rights," Sweeney continued. "Most notably, Mr. Myers' counsel made false statements to the jury during opening statements … . He also failed to object to two significant categories of evidence that should not have been presented to the jury.
"In the end," Sweeney said, "these serious errors all but destroyed the defense that trial counsel presented to the jury and tainted the entire trial."
Behrman, an accomplished cyclist, went missing while riding her bike on the morning of May 31, 2000. Her body was found three years later, and Myers was convicted in Morgan County in 2006.
Of the 13 allegations of ineffective assistance leveled against Myers' trial counsel – Patrick Baker and Hugh Baker of Indianapolis – three were the basis of Myers' habeas relief.
The first issue identified by Sweeney were two statements trial counsel made during opening statements. Patrick Baker told the jury that a tracking dog had followed Behrman's scent to the home of a Mr. Hollars, a co-worker, and that Behrman and Hollars had been seen arguing in the days before she disappeared.
Those statements were meant to support one of the defense's alternate theories: that Behrman had become pregnant by Hollars – an older, married man – and Hollars had killed her because of the pregnancy. According to the defense, the tracking dog had been called off when it reached Hollars' home, an apparent attempt by law enforcement to cover for the perpetrator.
"However, the two critical facts on which Patrick Baker relied to cast suspicion on Mr. Hollars were false: a bloodhound did not follow Ms. Behrman's scent to Mr. Hollars' residence, let alone was one purposefully pulled away by  (Indiana State Police) Detective (Tom) Arvin, nor were Mr. Hollars and Ms. Behrman seen arguing a day or two before she disappeared," Sweeney wrote. "The parties both acknowledge that no evidence supported either of these contentions."
The bloodhound evidence itself was the second instance of ineffective assistance of counsel identified by the district court.
Testimony was presented at trial that the bloodhound tracked Behrman's scent north to the area where her bike and remains were found — an area about a mile from Myers' home. But one witness testified to seeing Behrman riding that day along a southern route, which bolstered Myers' alibi that he was at home making phone calls at the time of the crime.
The defense pursued the southern route argument, which supported another alternate theory: Wendy Owings had struck Behrman with a car along the southern route and, together with Alicia Sowder-Evans and Uriah Clouse, stabbed her and disposed of her body. Owings confessed to the murder in 2002, but later recanted.
According to Sweeney, Myers' trial counsel did not depose Deputy Charles Douthett, the bloodhound's handler, nor could Patrick Baker "recall what, if any, steps, he took to investigate the bloodhound evidence as a factual or legal matter." Thus, the judge said, trial counsel could not have made a strategic decision not to object to the bloodhound evidence, as the Court of Appeals found.
What's more, bloodhound evidence is still generally inadmissible in Indiana, Sweeney said, pointing to the common law and the "preeminent Indiana evidence treatise written by Judge Robert Miller … ." Thus, an objection, if made, would have been sustained.
"Had a reasonable investigation been conducted, trial counsel would have realized that the bloodhound evidence did not support the Hollars theory in the manner he thought (and barely, if at all, supported it), which made it obviously worth excluding given that it completely undermined Mr. Myers' alibi defense," the judge wrote. "The Indiana Court of Appeals unreasonably applied Strickland and (Wiggins v. Smith) in concluding otherwise … ."
The final error Sweeney identified was trial counsel's failure to object to testimony that Behrman had been raped before she was killed. Dr. Radentz, a forensic pathologist, testified for the state that Berhman's murder appeared to be a "classic rape homicide," pointing to her abandoned remains found without clothing and the shotgun wound to the back of her head.
Defense counsel should have objected to the testimony under Evidence Rule 403, Sweeney said, noting there was no physical evidence of rape. The presence of a rape established a motive, which Myers otherwise did not have, and lent credibility to the testimony of his former cellmate, who claimed Myers had essentially confessed.
In assessing Myers' PCR claims, Sweeney said the Court of Appeals erred by reviewing his allegations of prejudice in isolation.
"Put differently, the Indiana Court of Appeals was wrong to treat each allegation of deficient performance as a stand-alone ineffective-assistance-of-counsel claim; such a claim encompasses all instances of deficient performance and asks whether all of those instances, taken together, were prejudicial," the federal judge wrote. "Had the Indiana Court of Appeals correctly applied Strickland, it would have had to consider how the cumulative prejudice flowing from every instance where it concluded that trial counsel's performance was deficient or where it bypassed that question and focused solely on prejudice."
In taking a cumulative view of prejudice, Sweeney said defense counsel's errors undermined all three aspects of Myers' defense.
"For example, why would the jury have any faith in trial counsel's alibi defense or Owings theory when it lied about sensational evidence supporting the Hollars theory?" he wrote. "Why would the jury give any credence to the fact that law enforcement failed to obtain Mr. Myers' phone records that may have given him an alibi during six years of investigating when trial counsel lied about an alleged cover-up of evidence implicating Mr. Hollars? Why would the jury credit trial counsel's attempted to undermine (the cellmate's) or (Myers' ex-girlfriend's) credibility, when trial counsel himself lacked credibility?"
In ordering Myers' release, Sweeney noted a new trial would come at "considerable cost — to the State, yes, but, more important, to the victim's family and community still wounded by their tragic loss."
"Such costs do not enter into the constitutional analysis; and yet, the Court cannot help but express its empathy for those who must bear them for the sake of our Constitution and its protections," the judge said.
Similarly, in a statement to WRTV-TV, Behrman's mother, Marilyn Behrman, said, "I am more concerned with the emotional toll this will take on my family." Marilyn Behrman said she is disappointed with the ruling, but it was out of her control.
Patrick Baker's conduct as Myers' defense counsel resulted in an attorney discipline action against him. In the case of In the Matter of Patrick Baker, 49S00-0802-DI-73, he was suspended in November 2011 for at least six months. He is now listed on the Indiana Roll of Attorneys as being active in good standing.
Please enable JavaScript to view this content.