Noncompete agreements have been around for quite some time. But employment law attorney John Haskin started seeing an emerging trend at his Indianapolis law firm, John H. Haskin & Associates LLC, around 2020.
Roughly two to three times a week, clients would show up for consultations and ask for legal advice either before or after they signed some form of a noncompete agreement with their employers.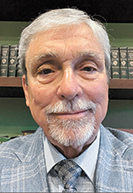 That trend has stayed in place at his office, Haskin said, with noncompete agreements now taking center stage in the Indiana Statehouse and on the federal level this year.
"I'm really surprised they've waited this long for these issues to come up," Haskin said.
Indiana legislators are considering a bill that would eliminate noncompete agreements for physicians. The bill, Senate Bill 7, passed the Indiana Senate in February by a 45-5 vote.
That bill came on the heels of the Federal Trade Commission's proposed rule, released in January, that would ban U.S. employers from imposing noncompete clauses on workers.
The proposed FTC rule would prevent employers from imposing contract clauses that prohibit their employees from joining a competitor, typically for a period of time, after they leave the company. It would also require companies to eliminate existing noncompete clauses and inform workers that they are no longer in effect, and would prohibit the imposition of new ones.
Also at the federal level, U.S. Senators Todd Young, R-Indiana, and Chris Murphy, D-Connecticut, last month reintroduced the Workforce Mobility Act, which would limit the use of noncompete agreements that negatively impact American workers.
"Non-compete agreements stifle wage growth, career advancement, innovation, business creation, and human freedom. Our bill aims to remove these barriers and create opportunities that help, not hinder, Hoosier workers," Young said in a statement. "The reforms in our legislation will assist workers and entrepreneurs so they can freely apply their talents where their skills are in greatest demand."
Young said almost one in five American workers — 30 million people — are "constrained" by a noncompete agreement, blocking them from leaving their jobs for a competing employer or starting a competing business.
Proposed changes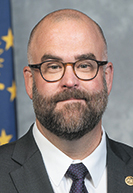 The introduction of SB 7 is not the first time the Indiana Senate has considered bills targeting noncompete agreements, said Sen. Justin Busch, R-Fort Wayne, the bill's author. Similar bills have been introduced in the Senate for the past three years, he said, but all have failed
"I think this is kind of the year. We're seeing some movement," Busch said.
Busch's bill is specific to the health care industry, and he said that's because said the number one issue he hears about from constituents is the cost of health care.
Also, people build relationships with their doctors and trust them, Busch added. But if a doctor has to move far away or out of state due to a noncompete agreement, those patient-physician relationships are lost, he said.
Haskin said Indiana courts, in his experience, have shown a reluctance toward noncompete agreements and tend to view them as restraints on trade.
He noted SB 7 follows in the footsteps of a 2020 bill that gave doctors some respite if they wanted to get out of a noncompete agreement. That bill, House Bill 1004, included the right for doctors to buy out their noncompete contracts.
HB 1004 was signed by Gov. Eric Holcomb in March 2020, becoming Public Law 93.
National outlook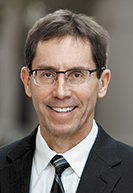 Looking at the proposed FTC rule, Haskin said he thinks the Biden administration likewise views noncompete agreements as a restraint on trade.
Bill Haut, an employment lawyer at Desnsborn Blachly LLP, said noncompete agreements are not limited to the United States. But within the U.S., the agreements are primarily a state-law issue.
Haut also in recent years, overuse of noncompete agreements has drawn heightened state and federal attention.
"They're not favored by the courts because they do restrain workers from making a living," he said.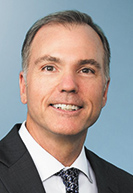 David Given, a, Indianapolis-based labor and employment attorney at Faegre Drinker Biddle & Reath LLP, said certain businesses would be disappointed if there was a total ban on noncompete agreements.
Given said companies use those agreements to protect confidentiality, trade secrets and proprietary information. To that end, many concerned businesses have submitted comments on the FTC proposal, he said.
"From a business perspective, there's a lot of storm clouds swirling, but it's hard to predict what the outcome will be, if any," Given said.
He added that clients frequently bring up noncompete agreements, specifically in terms of employee-employer contracts and sales of businesses. It's an area of employment law where there are frequent disputes, he said.
Justin Allen, a commercial and employment lawyer in the Indianapolis of Ogletree Deakins, said the prevailing expectation is that the FTC will adopt its noncompete agreement rule.
Still, Allen said the increased spotlight at a state and national level doesn't spell the end of noncompetes.
"I wouldn't expect noncompetes to go away any time soon," he said.
Outside health care
For now, Busch said he hopes this is the year the Legislature can make a real impact on noncompete agreements, at least in health care.
Haut said If Indiana's SB 7 becomes law and policymakers get their foot in the door, it's possible that noncompete ban legislation could be coming for more professions and industries across the state.
For his part, Haskin said he has "no doubt" SB 7 will pass this year. After that, physician assistants, nurse practitioners and nurses might be the next professions impacted.
But Allen said he didn't expect a lot of noncompete legislation to be passed in Indiana in the immediate future because the state is traditionally a common law state.
Haut added that it will be interesting to watch how the situation unfolds, with the FTC proposal and U.S. Senate bill also under consideration.
Looking at the FTC proposal, Haskin predicted the U.S. Chamber of Commerce will invoke the major questions doctrine, with the outcome of the rule's future to be determined at a later date in federal court.•
Please enable JavaScript to view this content.