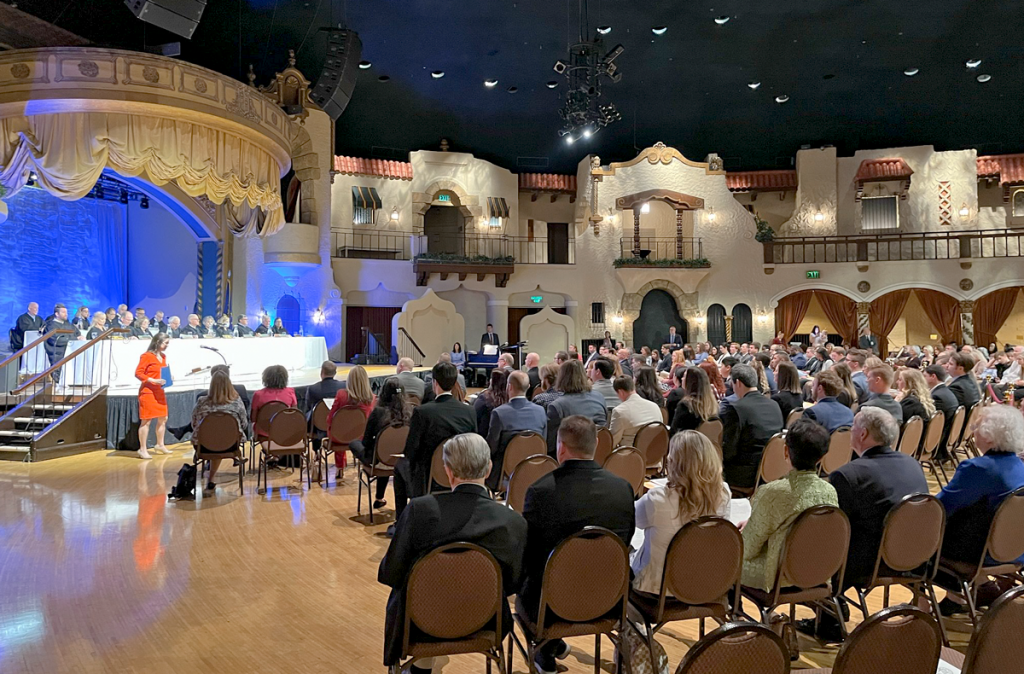 For newly-admitted attorney Brient Hicks, job satisfaction is more important than money.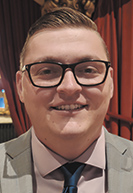 The associate at Barnes & Thornburg LLP in Indianapolis worked as an analyst in the health care field while studying for his J.D. degree in the part-time program at Indiana University Robert H. McKinney School of Law. He acknowledged he did not like the job but stayed largely for the paycheck.
Now, as a lawyer, Hicks said he is excited by his work and is looking forward to having the flexibility to spend time with his wife and two small children.
"It's more work-life balance," Hicks said about what he wants from his legal career. "The salary is always nice, but I just really enjoy the job."
Hicks, a native of Churubusco, was among the 70 new lawyers who participated in the May 17 Indiana Supreme Court admission ceremony in Indianapolis. After they took the oaths to practice in the Indiana state courts as well as the Northern and Southern Indiana District Courts, the new admittees to the bar walked into a superheated job market.
Indeed, the Thomson Reuters Institute's 2022 Report on the State of the Legal Market concluded that recruiting and retaining employees could be "among the biggest post-pandemic challenges confronting law firms in 2022."
Both Thomson Reuters and the National Association for Law Placement found associates with legal experience are an especially hot commodity. In 2021, the hiring of lateral associates skyrocketed 148.5%, the largest year-over-year increase recorded, according to NALP. Likewise, Thomson Reuters warned that by November 2021, law firms were "edging dangerously close" to seeing almost a quarter of their associates leave.
However, while firms have raised associate compensation to lure talent, many new lawyers are not as interested in big salaries as previous generations of new attorneys. The current crop of associates wants to work while also having the time for leisure and other activities outside of the job, Thomson Reuters reported.
Hicks pointed out the need for firms not just to enable a work-life balance but also to pay attention to ethereal aspects of the workplace. The attorney said he would not want to join a law office that did not have friendly and supportive colleagues.
"I think the biggest deal-breaker for me would be just the culture of the law firm," Hicks said. "I think what's important is enjoying the people that you work with, because if not, it's going to make your life really hard."
Needs and wants
Jean Blanton of Ziemer Stayman Weitzel Shoulders LLP in Evansville and Brian Karle of Ball Eggleston P.C. in Lafayette said they believe the current job market for new lawyers is the best in the past 20 years. They noted private firms, governmental entities and in-house legal departments all have positions open for attorneys.
Even though associates are not willing to have their lives dominated by work, Blanton said they are not having to make any demands from employers because law firms just keep enhancing what they are offering.
"Someone who's coming out of law school who can research and write very well, firms are going to offer more than they did just a few years ago because they know their competitors are also raising the stakes." Blanton said. "So there's not a lot that, I think, law students now looking for jobs have to demand. It's just going to be offered."
Thomson Reuters found that law firms are increasing compensation and shortening the promotions track to keep their attorneys.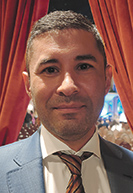 Some mid-sized firms have tied associate pay to "tasks accomplished and quality of work" rather than the number of hours billed. Moreover, most firms are trying to ease the return to the office by establishing programs for mental health and wellness as well as planning social and fun activities.
Eliseo Arebalos, a graduate of the University of Syracuse College of Law who came to Indiana just to take the Uniform Bar Exam, has observed the change in associates' demands in the 20 years he worked as a paralegal. He recalled that when he started, new lawyers were spending upwards of 70 hours a week at the office while now, associates are not willing to give that much time to work.
Arebalos said he plans on taking the California bar exam in July and then returning to the International Reproductive Law Group in Los Angeles as an attorney. Like his younger colleagues, he said he wants time to enjoy life. But when at work, he wants "some autonomy."
"I like the idea of someone coaching you but then allowing you to kind of run with the ball," Arebalos said. "… Micromanaging, I don't do well with that. It kind of speaks to trust to a certain amount, and if you're going to micromanage, then there's just no point in me being there. You could probably hire someone much cheaper to do the job you need them to do."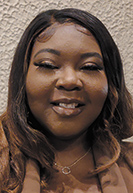 Even with law firms adjusting their expectations, the Thomson Reuters report highlighted that loyalty is elusive.
Citing a 2021 survey by The American Lawyer, 27% of the associates surveyed at 77 Am Law 200 firms said they would change firms for more money, while 60% said they would probably leave for a better work-life balance.
Destini Anderson is not planning to leave Eglen Law LLC in Avon, where she is now an associate, after having worked at the firm as a paralegal while she studied for the bar exam. The IU McKinney graduate said she enjoys her work helping small business owners and is excited to gain experience in the practice of law.
Her allegiance to the firm, she said, comes from being offered the opportunity to work during a personally difficult time.
"I got hired as a paralegal during the pandemic when I desperately needed a job," Anderson said. "My boss, Jeremy Eglen, took a chance on me and hired me, so I'm loyal. Now that I'm an attorney, even though it's just me and him and we don't make much … I would love to stay there."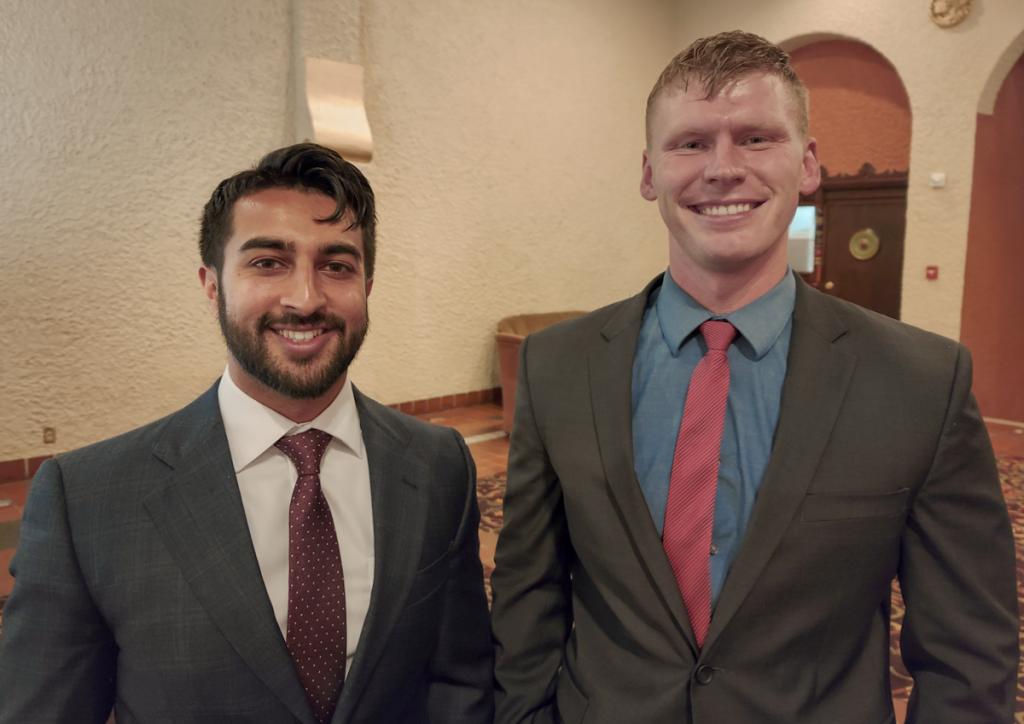 Finding opportunities
IU McKinney classmates Adil Shah and Jeff Johnson are starting their legal careers in different arenas — solo practice and big law, respectively.
Both were attracted to the legal profession, they said, in part because of the potential to make a lot of money. Also, both said they expect their J.D. degrees will give them various opportunities.
Johnson, an associate at Barnes & Thornburg in Indianapolis, spent four years in China teaching and managing projects, and hopes to someday combine his knowledge of Asia with his legal work. Starting in a big firm, he said, gives him a secure position, access to training and the ability meet people in different parts of the country.
Shah, who enrolled in law school after completing a degree in biology, is establishing his own practice and is looking for a part-time job at a prosecutor's office in order to get some trial experience. He said he has mentors guiding him, but he hung a shingle because he wanted to be able to handle his own cases.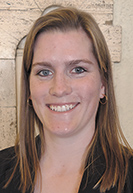 "The most important thing about practicing law, I think, is to find it rewarding to some extent, because I can imagine that salary, work-life balance, you can find that elsewhere," Shah said.
Alicia Miller said she believes she will be most fulfilled by spending her entire legal career at the Marion County Public Defender Agency. She went to Vermont Law School intending to become an environmental lawyer, but a class in criminal law changed her trajectory.
"I really want to help the community in a way where I'm helping those who are a little bit more vulnerable," Miller said. "I decided (the Marion County Public Defender Agency) was a perfect fit for me."•
Please enable JavaScript to view this content.