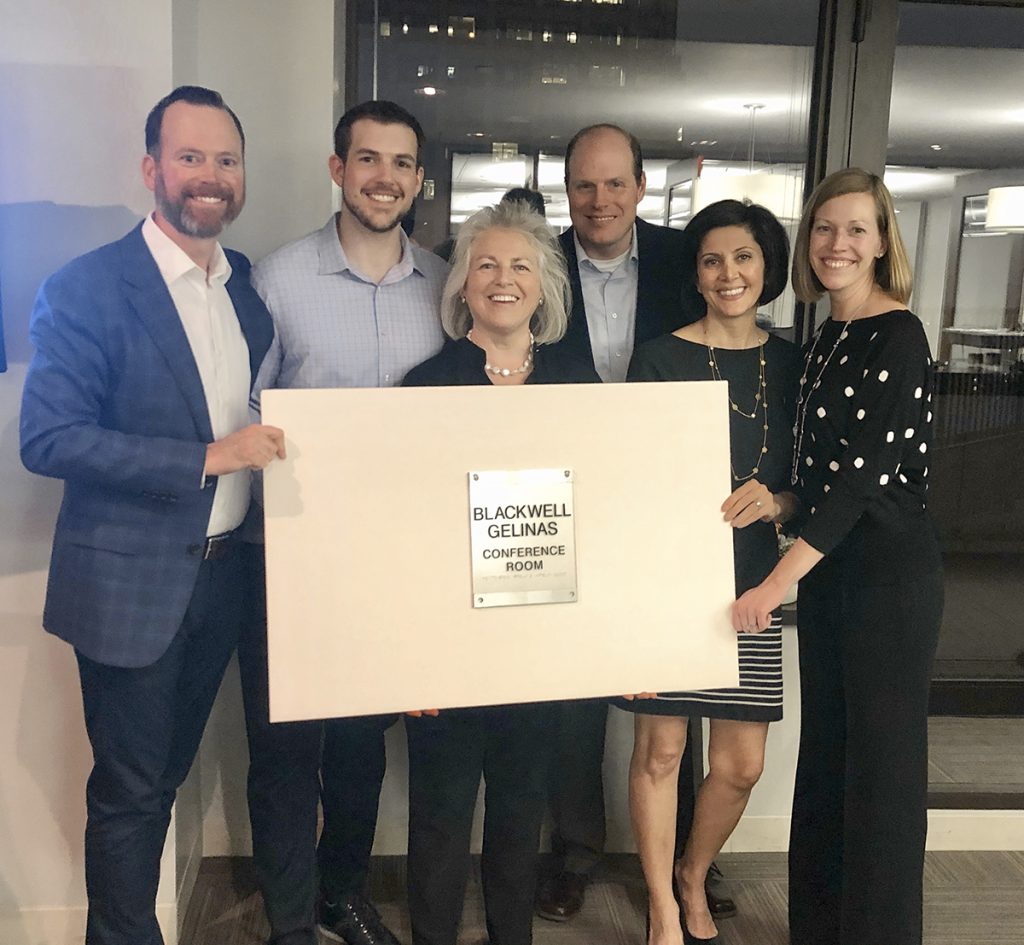 There are two nights in her career Julia Blackwell Gelinas remembers well.
The first is the night she learned she'd been named partner at Locke Reynolds, the predecessor firm to what is now Frost Brown Todd. The second was the night her colleagues at Frost Brown Todd celebrated her retirement.
The first night was decades ago. Gelinas was working late when the firm partners — all men — came to her desk with the news and took her out for a celebratory dinner to launch the next phase of her career.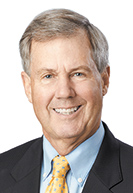 The second occurred on a recent February evening as she prepared to retire after more than 40 years with the firm where she was the first woman lawyer. The year was different, but the atmosphere was the same — surrounded by colleagues, Gelinas celebrated her accomplishments and looked forward to the next chapter of her life.
Gelinas' February retirement from Frost Brown Todd marks the end of an era for the firm. For the last four decades she's been part of a group of attorneys who started at Locke Reynolds in the 1970s and stayed on to continue their careers with Frost.
In that time she became a firm leader and a mentor to younger attorneys, especially to young women. Now that her career is over, those who know her best say Gelinas' retirement will be more than a loss.
"It will be really weird and very tough with her gone," said Tom Davis, an FBT member and part of the core group of attorneys who've worked together some 40 years or more.
'One of the guys'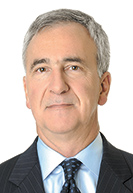 Alan Brown was there to greet Gelinas when she arrived for her first day at Locke Reynolds. He didn't realize then how pioneering that day was.
Gelinas immediately stood out at the firm for the simple fact that she was the only female attorney working there. After graduating in 1978, she'd spent a year clerking at the Indiana Supreme Court — where she was the only woman clerk — before transitioning to private practice.
"With her personality, she fit in and made it feel comfortable," Brown recalled. "It didn't feel like a big transition."
Gelinas herself recalls feeling like just "one of the guys," though she means that in a gender-nonspecific way. She was given the same opportunities as her male counterparts at Locke Reynolds, and she was treated with the same respect.
Outside of her firm, though, Gelinas said it was a different story.
She recalls going in for an interview with another firm and being asked who she thought she would eat lunch with.Confused, Gelinas said she didn't understand the question, so the interviewer clarified that many of the male attorneys were married. Was that going to be a problem?
There were other obstacles, too, including the fact that, in addition to being a woman, Gelinas' youth also worked against her. But when the biases would get her down, Gelinas said her Locke Reynolds colleagues would help her work through them and even laugh it off. Through that process, she learned to ignore adversity and keep doing her job.
That mentality led Gelinas to her position as the firm's first woman partner, an accomplishment that – just like being the first woman attorney – was not a big deal at the firm, at least not on the basis of sex. But outside of Locke Reynolds, she knew her promotion would still be seen as a bit unusual.
Leader and mentor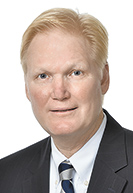 The key to Gelinas' career success has been her ability to listen to others and build trust, said Terry Brookie, who joined Locke Reynolds three years after Gelinas. Along with Brown, he also is among the attorneys who have worked together nearly 40 years.
"She was a mentor to me, and so I would go to her for advice," Brookie said. It didn't seem odd to him to seek advice from a woman lawyer — he just thought he was seeking counsel from a "wise" person.
Gelinas eventually rose to the position of Locke Reynolds managing partner, succeeding Brown. Her leadership came at a time when the legal profession was in flux, Brown recalled, particularly in Indianapolis, so it was important for the firm to choose a leader who had a steady hand.
More than being a leader, Gelinas was known around Frost Brown Todd as a mentor, particularly to young female lawyers. Gelinas' male colleagues pointed to the fact that Heather Wilson now serves as the member-in-charge of the Indianapolis office, a fact they attribute in part to the path Gelinas took at the firm.
"She understood what it took to be a lawyer in a man's world, trying to raise a family," Brown said. "For young female lawyers, none of us understood that like she did, so she was a natural magnet."
Unwitting pioneer
Gelinas, however, doesn't want to take that kind of credit. She's always tried to be a cheerleader for other lawyers, particularly for young women, but her goal has been to empower them to be confident in their own decisions.
Gelinas balanced her career with raising her son, making the choice to continue working full-time. But if a woman had four children and needed to reduce her hours, Gelinas said the woman should not constantly question whether she was choosing the right path.
"Don't second-guess yourself," Gelinas said. "Don't think all the time, 'Did I make the right choice?'"
Though Gelinas eschews much credit as a mentor, Brookie said that even in the last days of her practice, he still looked to her as a sounding board.
What's more, Brookie praised Gelinas not just for blazing a trail as a woman, but for blazing a trail as a woman working in construction law. Even today, there are fewer women than men working in that field, Brown added.
"She was a pioneer in two areas," Brookie said.
Turning tides
Where Gelinas goes from here is still up in the air.
There are a few things she knows she wants to do – travel, spend time with her family, give back to those who have given to her. But after her long career in the law, she first wants to rest and regroup.
To Brookie, Davis and Brown, Gelinas' retirement is more of a personal loss than a professional one. As Brown puts it, their core group of attorneys have grown up together, so losing Gelinas is like losing a piece of their internal fabric.
"There's just so much mobility in law firms these days," he said. "We're sort of unicorns in that respect."
As she reflects on her career, Gelinas said she can't point to a single moment when the tide started to shift for women in the law. It was a gradual progression — one day she was the only woman in the room, and the next there were a few more. By the end of her career, she had walked into a meeting where only two people in the room were male.
But the point is not for women to outnumber men; it's to increase diversity in a manner that enhances a legal product.
"I love working on a diverse team," Gelinas said. "We all see things maybe a little differently, and that gets the best results."•
Please enable JavaScript to view this content.