Scott Wise, the founder and former owner of the Scotty's Brewhouse chain, has filed for personal bankruptcy — a situation he says was brought on by the failure of his former business.
Wise and his wife, Amy, filed for Chapter 13 bankruptcy protection last week in U.S. Bankruptcy Court for the Southern District of Indiana.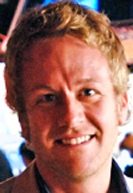 Scott Wise opened his first Scotty's Brewhouse restaurant in Muncie in 1996. The chain had grown to 17 locations — 15 Scotty's Brewhouses and two Thr3e Wise Men brewpubs — by the time Wise sold it in 2016 to Scottsdale, Arizona-based Due North Holdings LLC and the Japanese firm Sase Kosan K.K. for around $10 million.
Scotty's Holdings LLC filed for Chapter 11 bankruptcy protection in December and has since closed most of its locations, including all its Indianapolis restaurants.
The Wises' bankruptcy filing lists their assets and liabilities as both being between $1 million and $10 million. It includes a list of creditors but doesn't specify how much each is owed. Nor does it list the couple's specific assets and their values.
The Wises, who live in Indianapolis, personally guaranteed the leases for some Scotty's locations, said attorney John Humphrey, a partner at Taft Stettinius and Hollister who is representing the couple in their bankruptcy case.
Some of the creditors listed in the Wises' personal bankruptcy are also creditors in the Scotty's Holdings case.
"The individuals responsible for managing Scotty's Holdings after I sold my interest in the company in 2016 decided it was in the company's best interests to file bankruptcy," Scott Wise said in a written statement issued through Humphrey. "Scotty's Holdings' creditors are now pursuing me to repay alleged company debts that I lack the money to pay.
"It was always my dream to grow and sell a successful restaurant chain, which I did. Unfortunately, the sale did not provide my family and I with financial security, or provide the company's investors with the return they hoped for. I did not make the decision to file personal bankruptcy lightly, and look forward to putting my experiences with Scotty's Brewhouse behind me and again bringing my full focus to my family and career."
Scott Wise also is named as a defendant in multiple civil suits filed by Scotty's Brewhouse investors.
Humphrey said the Wises' personal bankruptcy filing automatically puts those cases on hold.
Individuals filing for Chapter 13 bankruptcy protection seek to develop a plan to repay some portion of what they owe creditors.
Wise now operates Roots Burger Bar in Muncie, in a building owned by his parents that housed the original Scotty's Brewhouse location he founded in 1996.
A few independently managed Scotty's locations remain open in Ohio and Illinois.
Please enable JavaScript to view this content.