Court appointed special advocates are the friends children can rely on when everything else in their world falls apart.
A CASA volunteer is usually called when a minor has been abused or neglected and is placed in the child welfare system. The volunteer's job is to focus on the youngster, making sure the child is cared for and, in the clash that can occur between parents, social workers and the courts, making sure the child's voice is always heard.
However, since April 1, two Indianapolis nonprofits that provide services to children have been at the center of an argument that many families have had: Who can better care for the youngest members?
The City of Indianapolis Office of Public Health and Safety is switching the contract for GAL/CASA services from Child Advocates to Kids' Voice. Starting May 1, Kids' Voice will be taking over the program that provides Guardian Ad Litems and CASA volunteers to work in the Marion County family courts.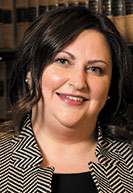 Speaking a day after the change was announced, Lindsay Scott, Kids' Voice president and CEO, acknowledged there would be questions, accusations and hard feelings. Yet she maintained all the stakeholders are being given the opportunity to work together and innovate.
"Everybody's shared goal is that the children in Marion County don't experience any interruption in services," Scott said. "That is my number one goal."
As of Indiana Lawyer deadline, Kids' Voice had not signed a contract with OPHS. Also, Child Advocates was trying to negotiate a subcontract with Kids' Voice so it could continue providing volunteers and staff to advocate for youngsters.
Child Advocates, which has been training and overseeing the GALs and CASA volunteers in Marion County juvenile court since 1982, was stunned by the city's decision. Cynthia Booth, CEO of Child Advocates, was not confident Kids' Voice had the experience and resources to prepare and run the program in less than 30 days.
"We are a certified program," Booth said of Child Advocates, which is certified by the National GAL/CASA Association and the Indiana State Office of GAL/CASA. "They are not. They are a very small program. We are not."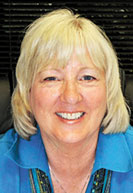 According to data compiled by Booth, Child Advocates had 458 volunteers and 85 staff members in 2019 serving 6,985 children. Comparatively, Kids' Voice had 260 volunteers and eight staff members, according to the organization's 2017-2018 annual report, and was serving 467 children.
OPHS said Kids' Voice was chosen as the new provider at the recommendation of the courts.
"The Marion Superior Court leadership, consisting of both judicial personnel and staff, recommended that OPHS contract with Kids' Voice based on Kids' Voice's work on family law matters, including matters with the juvenile division," said Caroline Ellert, spokeswoman for OPHS.
Exploring options
Child Advocates asked the city to delay transferring the program until the end of the year to give the two agencies time to make a smooth transition. According to attorney Paul Jefferson, who is representing Child Advocates, the city declinedto wait.
Now the two organizations are trying to figure out what a subcontract would look like and what terms would be included, Jefferson said. The situation is evolving hour by hour, he said, but the organizations are trying to avoid any disruption in services to youths who have been designated as children in need of services or are the subject of termination of parental rights cases.
"My focus is on trying to bridge the gap between the various constituencies and make sure children are served," Jefferson said. "That's the one thing we all agree on."
Scott emphasized that operating the CASA program would align with her agency's mission of advocating for children. She also kept a conciliatory tone.
"We are committed to a collaborative process with Child Advocates and other important stakeholders to advocate for and protect the children in the child welfare system in Marion County," Scott said. "We value Child Advocates' experience in doing this work for over 35 years and look forward to a team effort to combine the expertise of both agencies in this endeavor. Above all, we are committed to excellent advocacy for the children in our community that need it most."
Money concerns
Still, confusion and anger bubbled more than a week after the announcement.
Indianapolis attorney Jan Carroll has been a CASA volunteer since 2018. She said she was "shocked and appalled" to learn Child Advocates lost the contract and said transferring the program to a much smaller agency was "absolutely insane."
Carroll not only questioned the process the city used to award the contract but also raised concerns about the ability of Kids' Voice to work in an adversarial process when the court is deciding cases involving children in need services cases and the termination of parental rights.
Then, echoing others, Carroll said she worried about the children. In her role volunteering for CASA, Carroll gets to know the youngsters under her care, regularly talking, visiting and playing games with them. She also checks in with caregivers and social service workers and keeps tabs to ensure parents are complying with any court orders.
Often, she'll be with the children for more than a year while their cases work through the justice system.
"Anything happens to those kids, it's on the city," Carroll said.
OPHS took control of the contract from the Marion County Courts in 2019 and immediately began looking at the cost overruns that Child Advocates regularly tallied.
OPHS noted Child Advocates' 2020 contract had to be renegotiated twice. The second time was to extend the agreement to cover the costs of a four-month extension through April 2021, but in total nearly $3 million had to be allocated to cover overruns, which increased the budget to $8.8 million.
Crowe LLP was hired to do an assessment of Child Advocates' accounting procedures. The firm submitted its final report to the city on April 5. Then, based in part on Crowe's draft report completed in January and Child Advocates' response submitted in February, the city decided to switch providers.
"Given this sizeable overrun in costs from the initial $5.4 million budget, OPHS felt that it was more critical than ever for Child Advocates to provide clear, thorough supporting information," Ellert said in a statement. "As the Crowe documentation points out, Child Advocates was not able to satisfactorily substantiate the basis for a number of its cost calculations and expense items."
In its assessment, Crowe reviewed Child Advocates' policies and procedures, monthly invoices to the city and other supporting documentation. Crowe reported that in different areas of compliance and performance related to indirect costs, Child Advocates did not provide the required documentation to support its calculations.
Child Advocates rebutted Crowe's observations and recommendations in a seven-page written response.
"It is noteworthy that CA's expenses are and always have been reviewed annually by the Indiana State Office of GAL/CASA, Office of Judicial Administration in an agency certification process, yearly grant application process, and in quarterly and annual reports to said Office," Child Advocates wrote in its response.•
Please enable JavaScript to view this content.