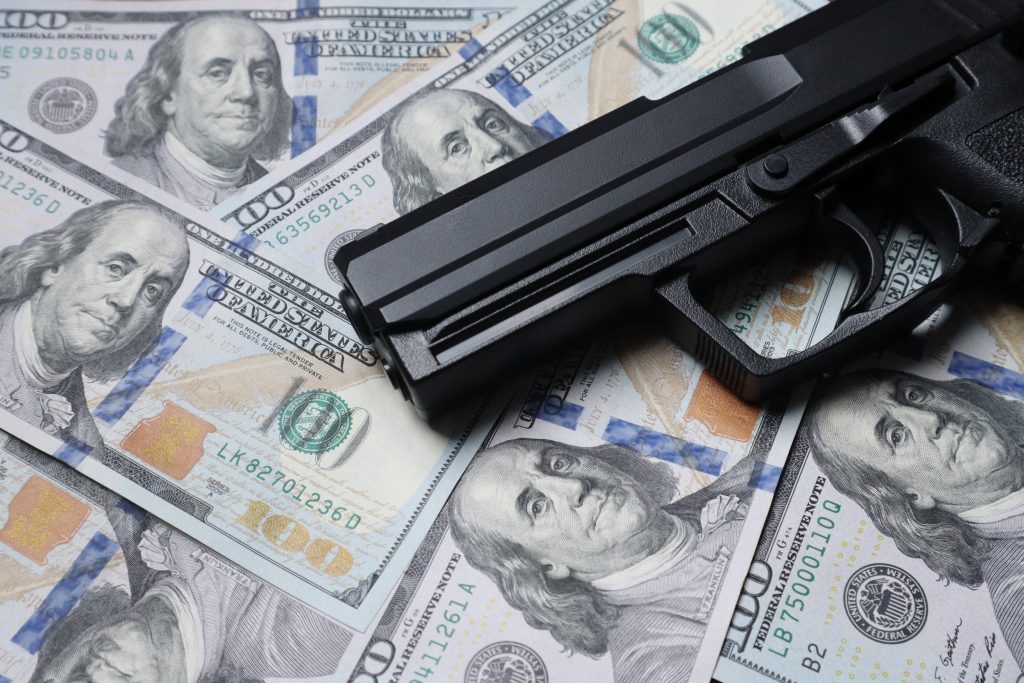 A northwestern Indiana man will spend the rest of his life in prison for his role in the fatal shooting of a security guard during a bank robbery.
Hailey Gist-Holden, 28, of Gary was convicted by a jury and sentenced to two consecutive life terms, the U.S. Attorney's Office for the Northern District of Indiana said Friday.
Guard Richard Castellana, 55, of Tinley Park, Illinois, was ambushed and shot outside First Midwest Bank in Gary in June 2021. About $9,000 was taken in the robbery.
Gist-Holden was arrested about a week later near Valdosta, Georgia, after leading law enforcement there on a high-speed car chase. The government alleges he carried out the robbery to bail out his semipro football team, the Illini Panthers.
Authorities said Gist-Holden needed money to pay his players, their hotel bills and rent on his Gary home. They alleged Gist-Holden enlisted James King Jr., one of his football players, to assist in the robbery.
King is awaiting sentencing after pleading guilty to murder resulting from the discharge of a firearm and armed bank robbery.
Please enable JavaScript to view this content.