Having become so synonymous with internet searching that the name has become a verb — "I Googled it" — attorneys and law firms who do not work to make sure their websites appear on the first page of any Google search are more and more likely to find themselves losing potential business.
The process to secure the best position on a search page involve numerous factors such as paid versus organic results, keywords and long-tail keywords, featured snippets and content that is often refreshed and updated. Rather than creating a website in cyberspace then walking away, marketers say lawyers and their firms must be intentional and frequently review their internet presence.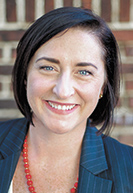 Search engine optimization, the term used to describe the process for getting a website to appear among the top results of an online search, is increasingly becoming the key to connecting with clients, because when individuals need a lawyer, they will turn to the internet.
Robyn Addis, chief operating officer, and Taryn Elliott, director of client success and marketing, of Legal Internet Solutions, noted potential clients will do a search at
some point.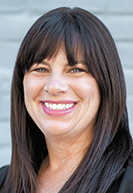 People who ask friends and family for a recommendation when they need legal help will usually just get a name, Addis and Elliott said. So, they will have turn to the internet to get a contact number or email address. Also, they will peruse the website to learn more about the lawyer they might hire.
Even attorneys who rely primarily on personal connections and networking to find new clients are now having to think more about their digital presence, Addis and Elliott continued. The pandemic propelled the use of virtual spaces to meet and do business, which means lawyers who do more glad-handing than cyber-greeting will get fewer and fewer referrals.
"Even after COVID, the fact of the matter is, the way that law firms interact with their clients is going to be fundamentally different than it was in 2018 and 2019," Addis said. "I personally don't see networking opportunities and client meetings happening in the same way. …Whether we can be in person or not, I don't think all clients are going to choose to be in person."
Buying a higher position
A recent report from Thomson Reuters reached the same conclusion.
In the 2021 Consumer Legal Needs Survey, 2,000 U.S. adults over the age of 18 who had a legal need in the previous 12 months were asked how they found a lawyer. A majority, 68%, said they turned to "offline resources" like print advertising, but the percentage has ticked down even from three years ago when 72% of respondents found legal help without using the internet.
The survey concluded the trend will continue as more consumers find lawyers through websites.
"In the past, the legal industry has been slow to warm up to technology," the survey stated, "but today, any attorney who doesn't have a robust online presence is going to lose out on new business."
To get the top position on the search page, lawyers must think like a nonlawyer and incorporate long-tail keywords into their content. For example, someone hurt in an accident is more likely to search "car wreck, Indianapolis" than "personal injury attorney."
Also, lawyers can either carefully and continually tend to the content of their websites so that search engine crawlers will consistently put the pages up high, or lawyers can just write a check. Paid searches will almost ensure the attorney's website appears at the top of the search results page. Law firms can pay for a word or phrase, or they can pay on a competitor's firm so the link to their website will also appear whenever the other firm's link is shown.
Prices are not typically disclosed, but in 2004, the Wall Street Journal reported that "mesothelioma" was the most expensive keyword, costing lawyers more than $90 every time someone clicked on their link. The bidding pushed the price of the word upward because, the article explained, "… there is nothing more valuable than one mesothelioma patient."
Addis said getting a top spot on a search page requires money.
"Search engines are a business, and they are incentivized for creating ways to make you have to pay for it," she said. "The competition is doing it, so yes, it is increasingly more of a paid game."
Addis said she sees big law firms that serve primarily corporate clients as needing to position their websites to catch attention. In-house legal departments probably will not have to rely on Google to find outside counsel but, she said, "a big shift" is underway from legal departments selecting lawyers toward the company's procurement team vetting
law firms.
"I suspect — again, not backed up by data — but I suspect that even in that case, where there are procurement protocols for corporations, there could potentially be a case for a paid search effort, because you have people who don't know anything about big law firms and they are doing some vetting," Addis said.
Next generation web
In December, the New Jersey law firm Grungo Colarulo expanded its footprint into the "online metaverse world known as Decentraland," the ABA Journal reported.
Articles written about the metaverse struggle to explain the specifics, but essentially it is described as the next generation of the internet that will include virtual reality. At its office in Decentraland, the law firm can meet virtually with clients and give information to people still shopping for an attorney.
Even though the metaverse is still taking shape, Elliott said she sees an opening for certain attorneys to stake a claim now.
"I can see an opportunity if you're a lawyer who has cryptocurrency or if you're a lawyer who does gaming law or if you're an entrepreneurial lawyer, but you also identify that a lot of your potential clients who are starting businesses also play video games," she said. "This kind of immersive experience, … that's where you might have the opportunity to do product placement or buy a billboard or sponsor something that might reach your target audience."•
Please enable JavaScript to view this content.