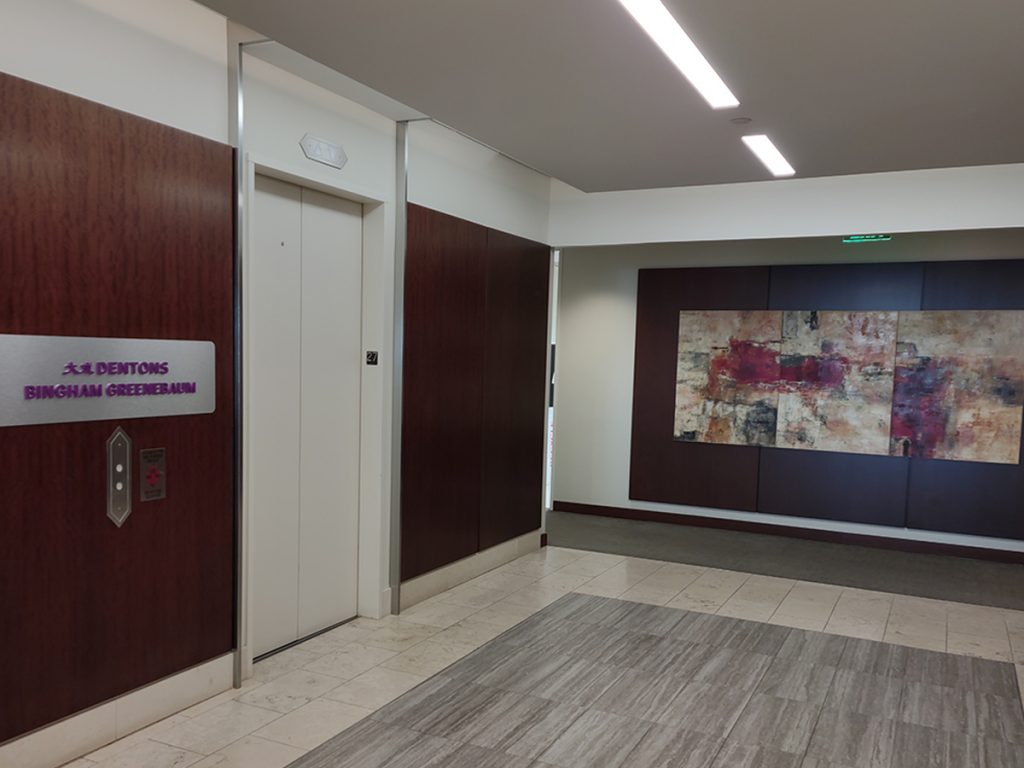 When Valvoline Inc. went looking last year for additional legal counsel to serve its operations in Canada, the Lexington, Kentucky-based company discovered the law firm that met its needs was a neighbor.
The supplier of automotive lubricants reached out to Dentons Bingham Greenebaum, which has an office in Lexington, and asked if the attorneys would like to make a pitch for the Canadian work. Keith Bice, managing partner of DBG, drove from the firm's headquarters in Indianapolis to be part of the presentation, which included 12 partners from Dentons' team in Canada joining via video call.
In a statement, Valvoline said it conducted a nationwide search in 2021 to determine the best firms to meet its needs in the Canadian market, and "Dentons Bingham Greenbaum acquitted itself exceptionally well during this process and was one of the firms selected by Valvoline. DBG's expertise, its nationwide reach and its client-centered approach to legal representation were all factors involved in the decision."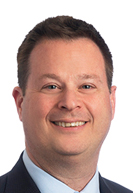 Bice said he sees the Valvoline win as "proof of concept" that Project Golden Spike, the law firm business model developed by Dentons, works.
The personal friendships, he explained, that naturally developed between the Lexington lawyers and the Valvoline leaders as they ran into each other at school functions and church services enabled a professional relationship between the firm and the company to be built quickly. Then, Dentons' global footprint — allowing the Lexington attorneys to collaborate with lawyers around the world — gave DBG the international presence Valvoline wanted in its legal counsel.
"We have created more opportunity without significantly disturbing what we had," Bice said. "So simply by the geographic reach, the more talent and basically the shared vision, it just sets up an opportunity. We think we already had great lawyers. We've just given those great lawyers more and better ways to serve their clients and to attract new clients."
With Golden Spike, DBG is outperforming the market in the growth of its lawyer headcount.
The firm logged a record year in 2021 for lateral additions, with 25 new attorneys being welcomed for a growth rate of just over 14%. Comparatively, the headcount growth across all law firms hit a record nationally, reaching 3.9% in 2021, according to State of the Legal Market issued by Thomson Reuters in 2022.The Golden Spike combinations have tallied about $30 million in new and incremental revenue shared by the six member firms that comprise the Dentons US Region.
Two years into the new initiative, Bice said his firm and partners as "very, very happy."
Reflecting other models
The Golden Spike business model has strong Hoosier roots. One of the chief architects of the project is Joe Andrew, who worked as an attorney in Indiana then served as chair of the Indiana Democratic Party around the turn of the century. When he was looking for partners to join Golden Spike, he reached out to Tobin McClamaroch at what was then Bingham Greenebaum Doll.
McClamaroch, now managing partner for the Dentons US Region, and Bice helped fine tune the new law firm business model.
Golden Spike is distinctive in that it focuses on combining with law firms in the secondary markets where the bigger firms do not have an address. As part of the combination, the Dentons name is added to the firm's moniker while the local firm gets access to Dentons' technology platform and global reach.
However, the partners keep their autonomy and continue making their own decisions about hiring, rates and compensation.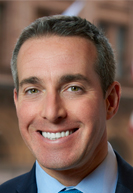 Kent Zimmermann, partner at the law firm consultancy Zeughauser Group, said sees parallels with what Dentons is doing with Golden Spike to some methods and approaches that are already existing in the market.
In particular, the international law firm is balancing scale with quality and financial performance in a similar fashion to how the Big Four accounting firms balance those elements. Also, like the dominating accountancies, Dentons has developed Golden Spike so that it will thrive on market share by building a profit and a well-known brand to match.
At the same time, the Golden Spike approach to letting local law firms maintain some self-determination mirrors how law firms have grown internationally. Commonly, firms that combine across countries often share a common brand and market strategy but have separate profit pools.
"I think Dentons has made a lot of progress with Golden Spike and I think it's benefited many of their lawyers and clients," Zimmermann said. "I think that they're still building, and the full story hasn't been written yet, but I think there's some promising early results."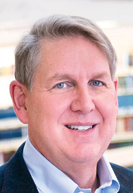 William Henderson, professor at Indiana University Maurer School of Law, wrote a detailed analysis of Golden Spike when it was first introduced. He got a peek at Andrew's research as early as 2014 and noted that five years later, the professor was seeing the possibilities of the law firm leader's view.
"Firms continue to merge, there continues to be a preference for size," Henderson said as he considered the two-year anniversary of Golden Spike. "I think that many people in the marketplace believe that to be the case but there's probably only about 20 firms that have made a bet toward a global marketplace, and Dentons is the first one to actually try and go denser in the United States."
Local autonomy
Project Golden Spike launched Jan. 27, 2020, with Bingham Greenebaum Doll in Indianapolis and Cohen & Grigsby in Pittsburgh as the initial firms combining with Dentons.
By mid-March, COVID-19 was shutting down the economy as Americans were forced to isolate in their homes. The pandemic interrupted the progress of Golden Spike. Only one other combination — with Durham Jones & Pinegar in Utah — was completed in 2020 while two more — with Davis Brown in Iowa and Sirote & Permutt in Alabama — were completed in 2021.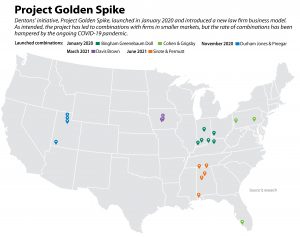 Bice attributed the slow pace to the inability to meet in person and break bread. Relationships and trust are built when attorneys at the different firms are able to have dinner so they can learn a bit about each other's personal lives to determine if they want to work together professionally.
"I think (Golden Spike) intellectually makes sense to these firms that we're talking to but, gee, I really wish we could sit there in the room with them and go out to dinner afterward," Bice said. "I think if/when (the pandemic) lifts, the speed of combinations will pick up again."
Zimmermann shares that view. Currently, law firms are very interested in combining, as evidenced by Zeughauser's law firm mergers and acquisitions practice being four times as busy as any time in the past 20 years. Still, the competition for high-quality firms has increased because revenue in the legal industry has skyrocketed in 2020 and 2021, so partners see their practices thriving and are less willing to change course.
Completing combinations in this environment is not easy, Zimmermann said, but deals are happening. Also, firm leaders are asking about Golden Spike and looking closely at what Dentons is doing.
"I think there is interest and I think that the more the (Golden Spike) business matures and is perceived as more proven, I think the more firms will act on their interest," Zimmermann said.
Bice said Bingham had been engaged in a lengthy strategic planning process when Andrew, the global chairman of Dentons, arrived with the Golden Spike proposal. The partners determined the firm could not attract top talent, make capital investments and serve clients if it remained an independent, middle-market, midsized law firm. They had made the commitment to strategic growth, whether through acquiring or being acquired, but the Dentons idea had them asking if it was too good to be true.
"It made it a lot more comfortable for us," Bice said of the opportunity to combine with Dentons under Golden Spike. "The reality is the idea of being acquired by the world's largest law firm is awfully intimidating. We're just Hoosiers."
More importantly, Bice said, Bingham was able to keep every single member of its team and assure clients the rates would be set locally. In Lexington, that combination of local control, personal relationships and international capabilities positioned the firm perfectly for new business.
Bice said he is certain what the fate of the Valvoline deal would have been if Bingham had not been part of Dentons.
"It would've never happened," he said.•
Please enable JavaScript to view this content.