On July 17, 22-year-old Elisjsha Dicken of Seymour was shopping at the Greenwood Park Mall with his girlfriend when gunman Jonathan Douglas Sapirman, 20, arrived with two semi-automatic rifles, a handgun and more than 100 rounds of ammunition.
After Sapirman exited a restroom, just before 6 p.m., he started firing into the food court, killing three individuals and injuring two more.
Roughly 15 seconds after Sapirman began shooting, getting off 24 total rounds, he was dead, as Dicken had hit him with eight of the 10 shots fired from his Glock handgun from roughly 40 yards away.
Greenwood Police Chief Jim Ison called Dicken a "good Samaritan," and numerous law enforcement officials and politicians have echoed those sentiments since.
Dicken's case is seemingly rare, as fewer than 3% of 433 active mass shooter attacks in the U.S. ended with a civilian firing back from 2000 to 2021, according to the Advanced Law Enforcement Rapid Response Training Center at Texas State University.
In the aftermath of the Johnson County shooting, many open-carry advocates have pointed to the incident as an example of the need for more "good guys with guns," while those calling for more restrictions have argued the outcome will lead to more shootings, but with unfavorable outcomes.
Regardless of a person's stance on gun rights, questions regarding Indiana's gun access laws have once again come into play.
Legal questions
Indiana attorneys and law professors say Dicken likely won't be up against any criminal charges following the shooting.
On July 1, most persons over the age of 18 in Indiana gained the right to carry a handgun in public without a license thanks to House Enrolled Act 1296, which passed during the 2022 session of the Indiana General Assembly.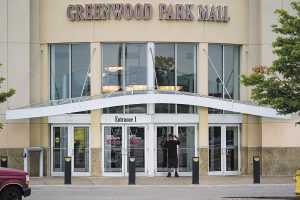 In Dicken's case, however, it wouldn't have mattered either way — he already had a license to legally carry, and the property didn't fall under one of the gun-free zones outlined in Indiana code.
One of the main questions to come from the incident is if Dicken violated the law when he brought a gun onto the mall's premises, as Simon Property Group's Shopper Code of Conduct states "no weapons."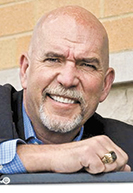 According to Carmel attorney Guy Relford, who has been retained by Dicken, Indianapolis lawyer Carey York of Eskew Law LLC and Indiana University Maurer School of Law professor Jody Madeira, the armed bystander didn't break any laws by carrying a gun on his person.
Relford equated the policy to a "masks required" sign outside of a business. York and Relford both also said the mall's policy could be compared to a "no shirts, no shoes, no service" policy.
"If someone violates their policy, you walk past a sign that says masks required and you don't have a mask on, you violated that business's policy — but you haven't violated the law," Relford said.
Some states like Texas, Relford said, have statutes that make it illegal to carry a gun onto a private property or into a business if there's a sign up prohibiting it — but not Indiana.
Madeira, who researches the Second Amendment and gun rights, echoed Relford in saying a private business in Indiana would need to identify someone carrying a firearm and ask them to leave before calling the police and alleging trespassing. She also said Hoosiers who own semi-automatic rifles can carry those guns in public without breaking any laws.
Indiana's self-defense laws also work in favor of Dicken, Relford said.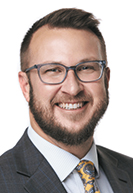 Under Indiana Code § 35-41-3-2(c), "A person is justified in using reasonable force against any other person to protect the person or a third person from what the person reasonably believes to be the imminent use of unlawful force. However, a person: (1) is justified in using deadly force; and (2) does not have a duty to retreat; if the person reasonably believes that that force is necessary to prevent serious bodily injury to the person or a third person or the commission of a forcible felony. No person, employer, or estate of a person in this state shall be placed in legal jeopardy of any kind whatsoever for protecting the person or a third person by reasonable means necessary."
Relford also pointed to I.C. § 34-30-31-1 — authored by Rep. Jim Lucas, R-Seymour, in 2019 — which shields individuals who are successful in their assertion of self-defense from both criminal and civil liability when using justifiable force.
Lucas has lauded Dicken on social media since the incident, even creating a GoFundMe to help with his "legal defense." As of July 29, the fund had raised more than $75,000 from almost 2,000 donations.
Relford pushed for Lucas' liability measure after he got a prosecutor to drop charges made against an Ohio County woman by the family of a man she shot and killed in 2017 near her property. The man was high on drugs and attacking an Indiana conservation officer.
That woman, Kystie Phillips, went on Relford's weekly "Gun Guy" show on radio station WIBC-FM on July 23 and offered Dicken advice in the wake of the incident.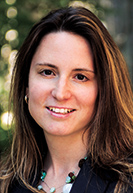 "There's no question as to the legal justification for the use of deadly force in (Dicken's) situation," Relford said.
Hypothetically, if an armed bystander were to shoot and injure another civilian during a mass shooting, Relford said the bystander has the potential to be sued. Likewise, Madeira said an intentional tort claim could be filed against someone who accidently shoots and harms another bystander during a mass shooting, and Carey said the reasonableness of the action could be seen in different ways depending on the facts of the case.
Concerns persist
Relford, who is a firearms instructor and competitive shooter, and organizations like the National Rifle Association have continued to argue that the number of mass shootings prevented by an armed citizen can't be measured.
But Madeira said those are flawed arguments because "you can't research a negative."
In 2020, the U.S. Centers for Disease Control and Prevention reported a record 45,222 gun deaths nationally — a nearly 14% increase from the year before. Of the gun deaths in 2020, 58.8% were suicides and 37.8% were homicides, according to the Giffords Law Center to Prevent Gun Violence.
According to Everytown For Gun Safety, an average of 1,021 people die by guns in Indiana each year. Nationwide, around 1% of reported gun violence is from mass shootings, national statistics show.
Jerry King, president of the nonprofit Hoosiers Against Gun Violence, said the goal should be to reduce the number of guns. He said he's concerned that the recent incident in Greenwood will inspire more Hoosiers to carry and use their weapons.
"… People bring guns home because they think they're going to protect their household, their family, their property," King said. "… Guns in the home make the household much, much, much more at risk. Guns are seldom used for self-defense — seldom in comparison to how often guns are used in domestic violence and suicide and accidental injury. And so this whole notion that guns make us safer is wrong."
Madeira noted there have been recent incidents in which police have mistakenly killed armed bystanders thinking they were active shooters. For example, in 2021, a Colorado man who intervened in a shooting was shot and killed by a responding officer after he subdued the actual gunman.
"I think the source of this sort of story puts a narrative in place of, 'Hey, we who carry firearms are the wolves, we protect the sheep who do not carry firearms,'" Madeira said. "It's kind of like … entitlement. 'I could be a hero, therefore, I can carry a gun.'"•
Please enable JavaScript to view this content.