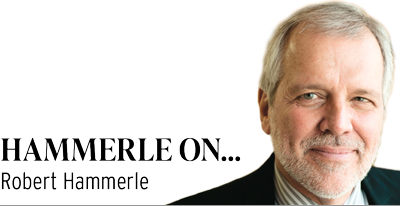 "Another Round"
"Another Round" is a Danish film with subtitles. The film's title was "Druk" before being recaptioned in English, and that is a clever way of telling you all you need to know about what awaits you.
Four middle-aged high school teachers are losing their energy at home and with their classes. They decide to follow a study and see the effects of consuming alcohol daily to raise their BAC to 0.05. The study suggested adults would benefit.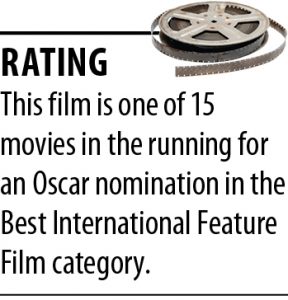 Initially, all four gentlemen hit a home run. Reviving a dormant love life at home, they inspire their students to find magic in the classroom.
While all four gentlemen make valuable contributions to this surprisingly enjoyable film, director Thomas Vinterberg had the sense to focus his camera on Martin, played with gusto and charm by Mads Mikkelsen. You may remember him from "Hannibal" (2013-2015), "Casino Royale" (2006) and "Doctor Strange" (2016). However, I must point out his role in the marvelous "Polar" (2019), where he plays a pilot who crashes in the Arctic. Here he is a history teacher doing little more than boring his students, not to mention his wife (Maria Bonnevie).
Morning booze and a handy alcohol-filled water bottle helps him find his younger, energized self. A man who used to love dancing, wait until you see the film's wonderful, poignant ending.
But don't get me wrong, as the film focuses on the excessive use of alcohol. Our four comrades elevate their alcohol consumption to 0.10 and beyond only to have their lives crash and burn.
Many of us have learned the hard way that one martini is not enough and two is too many. As a young lawyer, wine was always ordered at business lunches. There was an annual Christmas celebration in the City-County Building in Indianapolis, where breakfast and lunch with booze was provided in adjoining criminal court jury rooms followed by an alcohol party in the clerk's office at the end of the same day! And we drove home!
This film reminded me of the memorable line from the 1968 song by Mary Hopkin, "Those were the days, my friend. We thought they'd never end."
"Land"
In "Nomadland," Fern hit the road out west to search for life's meaning. In "Land," Edee flees Chicago to rent an abandoned cabin in the Rocky Mountains to escape life. Both had suffered family losses, but Edee doesn't care if she lives or dies.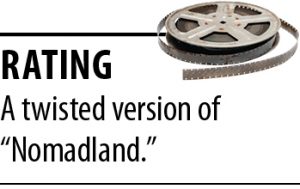 With winter coming on and no survival skills, she faces starvation when a bear destroys her food supply. On top of that, her cabin has no heat when her wood pile is covered in snow.
Despite spectacular scenery and a great soundtrack, the first half of the movie will leave many of you mumbling, "For God's sake, Edee, just die and end the misery for all of us, OK?" Fortunately, the movie is saved when Demian Bichir's Miguel comes to the rescue.
Playing a hunter who senses trouble in the cabin, he brings a nurse who saves Edee. As seen in both "The Hateful Eight" (2015) and "The Midnight Sky" (2020), Bichir is an actor shining in small roles. Having his own hidden health problem, he helps Edee rediscover life by teaching her how to hunt and trap.
It is tough to recommend a film that many friends have hated while my wife, Monica, loved it. Then again, Mo is not a film fan, so watch it with some trepidation.
The movie would have greatly benefited if Fern had found Edee in her travels. Then again, Fern didn't need more agony in her life.
"Minari"
I saw this film at the Keystone Art Cinema with my good friend Dr. Kleinman, and we both loved it. Then again, he thought it started slowly, but due to his age, I think he takes a quick nap at the beginning of most of the films we see!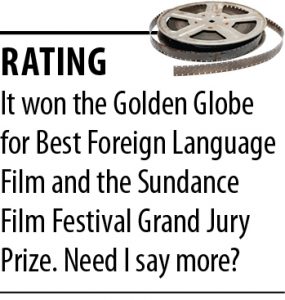 The movie tells the intriguing story of a Korean immigrant family trying to start a farm in 1980s Arkansas. The family is a bundle of nervous energy that includes raising a daughter and young son with a heart problem.
The parents, played in an endearing fashion by Steven Yeun and Yeri Han, are constantly engaged in arguments. The dad, Jacob, wants to grow produce so the family can prosper while Monica, the wife, hates everything from moving from California to their mobile home with wheels. While she is dedicated to her family, Monica will clearly leave her husband if he doesn't address their monetary problems.
But what elevates this film to its award status are the performances of Yuh-jung Youn and Will Patton. Youn is a foul-mouthed grandmother who leaves her family and the audience laughing at every turn. Patton links up with Jacob to help with the farm, and his religious fanaticism is almost as funny as the grandmother's vulgarity.
Lee Isaac Chung's film is one of the best family dramas to hit the big screen in years. Sure, the film is in subtitles, but in many ways it tells a classic American story about what it takes to raise both yourself and family.
This film has meaning.•
• Robert Hammerle practices criminal law in Indianapolis. When he is not in the courtroom or the office, Bob can be found at one of his favorite movie theaters preparing to review the latest films. To read more of his reviews, visit www.bigmouthbobs.com. Opinions expressed are those of the author.
Please enable JavaScript to view this content.