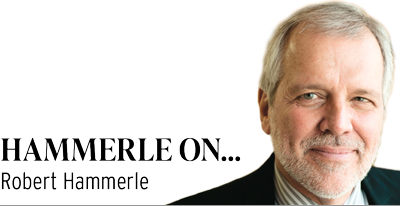 "Titane"
I really couldn't understand this film, but I think that was director Julia Ducournau's intention. A 7-year-old girl suffers a head injury in a car accident that results in a titanium plate embedded in her skull. She becomes a stripper as an adult with a passion for pursuing her hobby as a serial killer. With the police closing in, she assumes the role of a missing boy. Oh yes, and she loves to have sex in cars and is pregnant. Need I say more?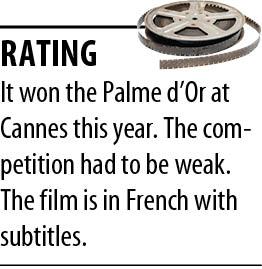 Agathe Rousselle plays Alexia/Adrien, the killer girl and the boy that she impersonates to disguise her identity. To be quite frank, the film becomes dysfunctional as you watch Adrien's relationship with the father (Vincent Lindon) of the missing boy whose identity she assumes.
Vincent is the captain of a fire department and has Adrien join his squad. Dad injects steroids daily to preserve his youth while most of the firefighters are young men who spend more time dancing than dousing flames.
On top of that, the film has little dialogue, and none from Rousselle after she becomes Adrien. What saves this overrated movie from collapse is a pulsating, loud soundtrack, which excuses the firefighters' urge to dance with each other.
I could go on, but why make you suffer from the same boredom I endured in the theater? While I know that many critics have admired the artistic success of "Titane," I still believe that you have to be high on ecstasy to enjoy this plodding, cinematic mess.
"Venom: Let There Be Carnage"
To begin with, the definition of carnage perfectly describes this creative film. Directed by Andy Serkis (you remember his role as Gollum in the "Lord of the Rings" trilogy, don't you?), you watch Eddie (Tom Hardy) and Venom battle serial killer Cletus Kasady (Woody Harrelson) and Carnage for 1½ hours.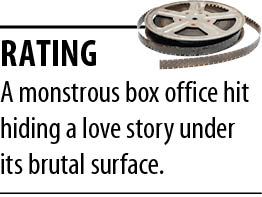 Sure there are some cheesy moments, but you really don't care. The special effects will hold your attention from beginning to end.
Cletus is played with reprehensible charm by Harrelson. He even finds a way to tell a funny story about how he landed on death row following a serial killer career that began by killing his mother and grandmother. He is a villain in need of a nasty death.
But while this movie centers on the raging fight between Hardy's Venom and Carnage as noted, you watch a love story develop on several levels that will warm your shocked hearts. Harrelson and Naomie Harris' Shriek are a romantic duo who simply seek to escape confinement to end up in each other's arms. Their commitment would have made the devil weep.
But it is the relationship of Hardy's Eddie Brock and the parasitic Venom that will leave you thinking that you are watching a remake of "The Odd Couple." Eddie's former lover Anne (Michelle Williams) has found a new guy (Reid Scott) who is not possessed by a brain-hungry symbiote. Eddie and Venom are left forming a friendship that will leave you smiling at the most unexpected moments.
However, it is the end credits that captured the attention of most viewers. You get a glimpse into Venom's past that leaves you hoping that their relationship has a romantic future. Regardless, their future involves an encounter with Spider-Man, so sequels await movie lovers like me.
Infrastructure
Two thoughts on our political leaders. First, given the massive work on our streets and highways, how can the Republican Party oppose the pending $4.5 trillion congressional bill to fund these projects? How are we paying for it now?
Second, shouldn't we demand that Indianapolis Mayor Joe Hogsett justify why he is demolishing Market and Delaware streets bordering the downtown City-County Building? Businesses have closed, including the City Market, given that City-County Building employees have no easy access.
To make matters worse, the mayor has led the charge to have the courts, prosecutors and public defenders vacate downtown and relocate off of Southeastern Avenue. on the lower east side. This will begin late this year. All the more reason to question why Market and Delaware streets are being shut down when a large segment of the working public will no longer be around.
None of this makes sense. From highways to city streets, the construction has caused Indianapolis to resemble a war zone. On top of that, Republicans in Washington are opposing legislation designed to pay millions of workers seeking good-paying jobs the opportunity to work on these massive projects.
Both parties need to be held accountable. It's time they remember to serve the public that elected them.•
• Robert Hammerle practices criminal law in Indianapolis. When is not in the courtroom or the office, Bob can likely be found at one of his favorite movie theaters preparing to review the latest films. To read more of his reviews, visit www.bigmouthbobs.com. Opinions expressed are those of the author.
Please enable JavaScript to view this content.