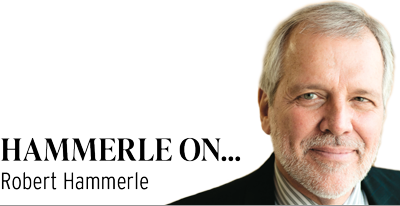 "Where the Crawdads Sing"
Despite wide praise for the book, this is a morose two-hour drama devoid of any humor. Abandoned by an abusive father and the rest of her family, a North Carolina girl is left to raise herself in the marshes.
Daisy Edgar-Jones does a fine job playing young Kya Clark, who has few apparent skills other than boating. Good grief, she can't even read or write.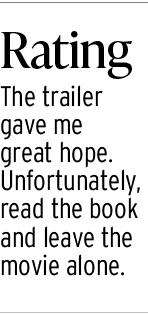 Two young men enter her life, which forms the basis of the film. She initially falls in love with Tate Walker (Taylor John Smith) while he helps her work on her grammar and drawing skills. Unfortunately, he leaves for college and doesn't come back as promised. Love turns to hate.
Next entering her life is Chase Andrews (Harris Dickinson), a first-class violent cad. After Kya learns he is engaged to another woman, he is found dead.
Kya is then indicted for murder and faces the death penalty. While you don't know if she is guilty, the film hits a high note with the performance of David Strathairn as her defense counsel. Though the trial doesn't dance in the same league as "To Kill a Mockingbird," there are some intriguing moments leading to the verdict.
Quite frankly, the best performances in "Crawdads" were delivered by Sterling Macer Jr. and Michael Hyatt. An African American couple, they run a small grocery and are able to help Kya through some tough moments in her life.
Let me close by saying that this wasn't a bad movie, just not a very good one. Just stick around for an ending that will surprise you.
Marion County's new courthouse
The new courthouse off Southeastern Avenue is a disaster on multiple levels. To begin, the toxic level of this property was so intense that building residential homes was forbidden. Yet judges, court staff, police officers, lawyers, inmates and their families now have to pretend that their health will never be affected.
Second, the drive from downtown Indy makes no sense. Not only is there no bus service for the public, but the prosecutor's office has elected to drive back and forth daily from its office near the City-County Building.
Third, abandoning the City-County Building was a profound mistake that our mayor is ignoring. The millions spent repaving Market and Delaware streets have been wasted after the City-County Building was emptied. In addition, look how the City Market has become a wasteland.
Fourth, whoever designed this courthouse should be held accountable for their many flagrant mistakes. Not only does the building have but one entrance, but there is no parking garage. The general public, which includes lawyers, have to park in a massive, uncovered parking lot. The walk takes several minutes and most of us will be soaking wet when winter arrives.
Fifth, if you are there all day, there are no places to eat on the property. Several of us have contemplated retiring and operating food trucks, which would quickly become quite popular.
Sixth, the location of each court changes daily. On top of that, it is an insult that lawyers are denied access to the court offices to seek very valuable information. Everyone is left in the dark until the judge takes the bench.
Like it or not, this has become our city government's legacy.•
__________
Robert Hammerle practices criminal law in Indianapolis. When he is not in the courtroom or the office, Bob can likely be found at one of his favorite movie theaters preparing to review the latest films. To read more of his reviews, visit www.bigmouthbobs.com. Opinions expressed are those of the author.
Please enable JavaScript to view this content.